Hassan al-Kontar, 36, is a Syrian man from a small town roughly 60 miles south of the capital, Damascus.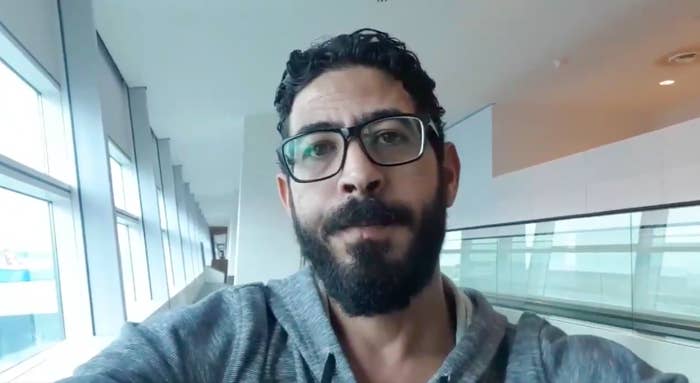 Since March 7, he has been living in Malaysia's Kuala Lumpur airport. "I have lost count actually, because it is useless counting," he told BuzzFeed News.
He has been live-tweeting his experiences, filming himself to tell the world why he is stuck in the airport.
"When I wake up I face two types of problems," he said, sharing a photo of where he sleeps. "I don't have a normal person's morning."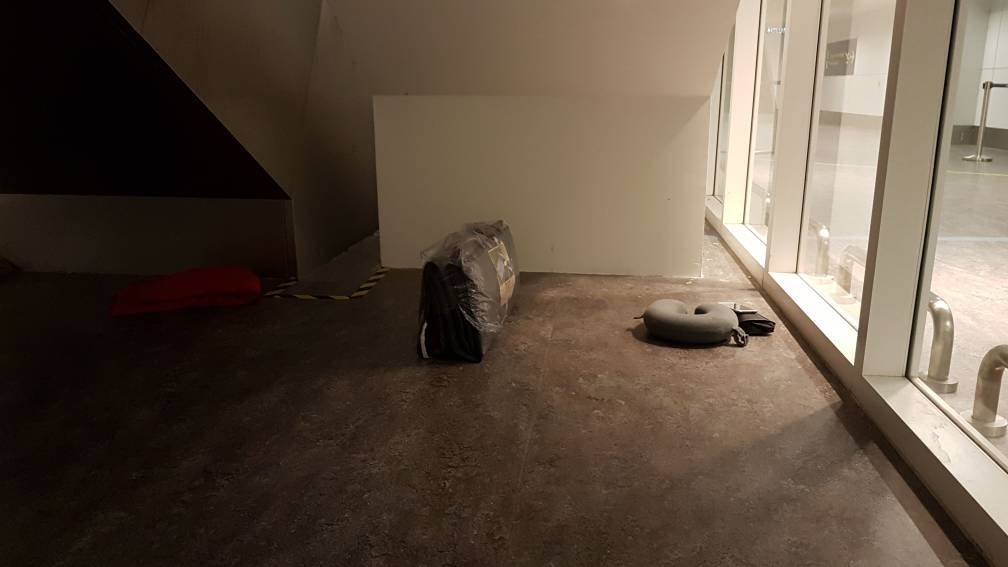 Every day, he has a meal provided to him by Asia Airlines, as he's currently in its terminal.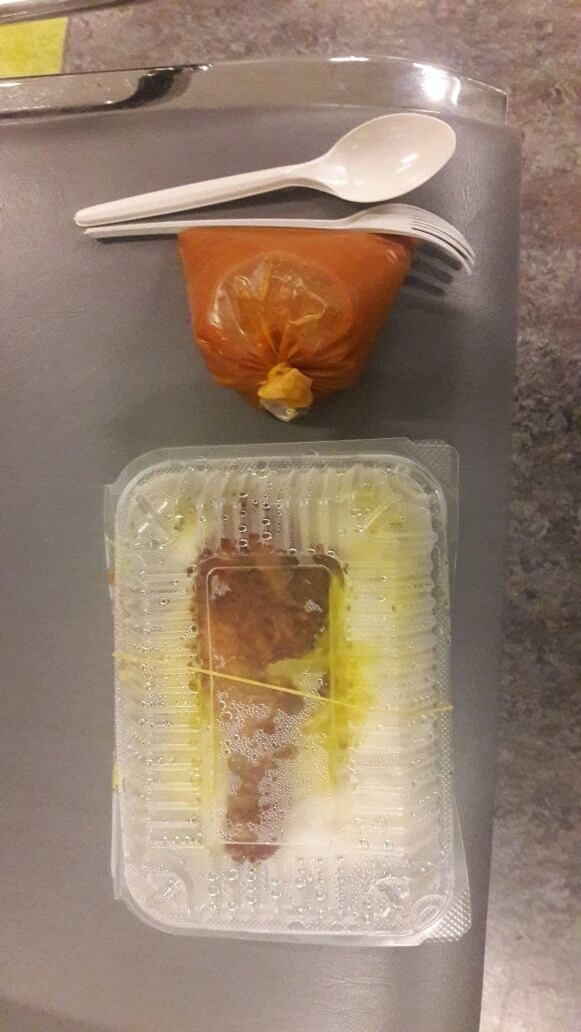 This is how far he can walk. He doesn't have a boarding pass, so he can't go beyond checkpoints in and out of the airport.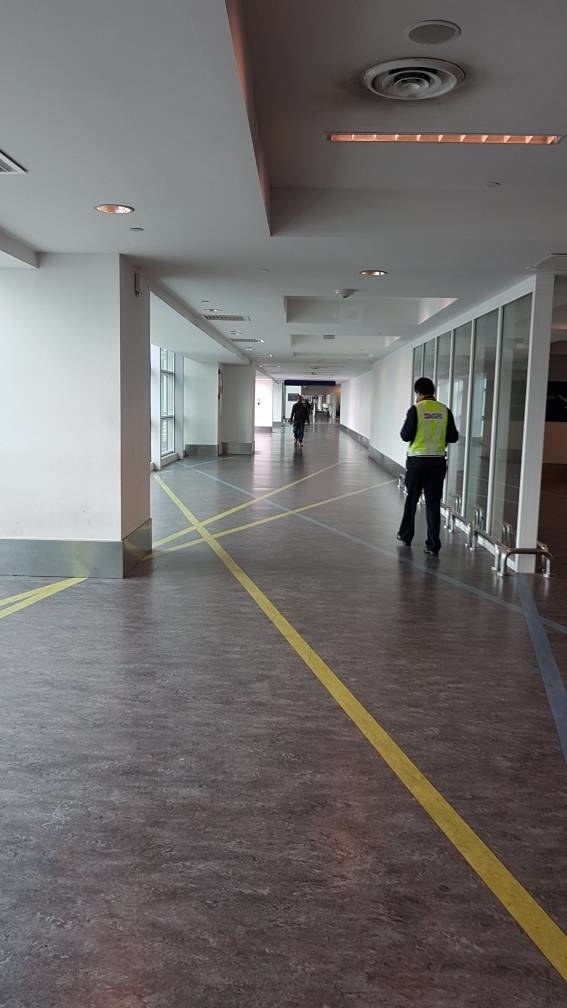 This is Kontar's view. He sits here every morning. "I [have] become less hopeful," he said. "I have no one."
Kontar explained how this all came to pass. "Small issues, issues that you never thought would be an issue in your life but all of a sudden become a huge problem," he said from the airport.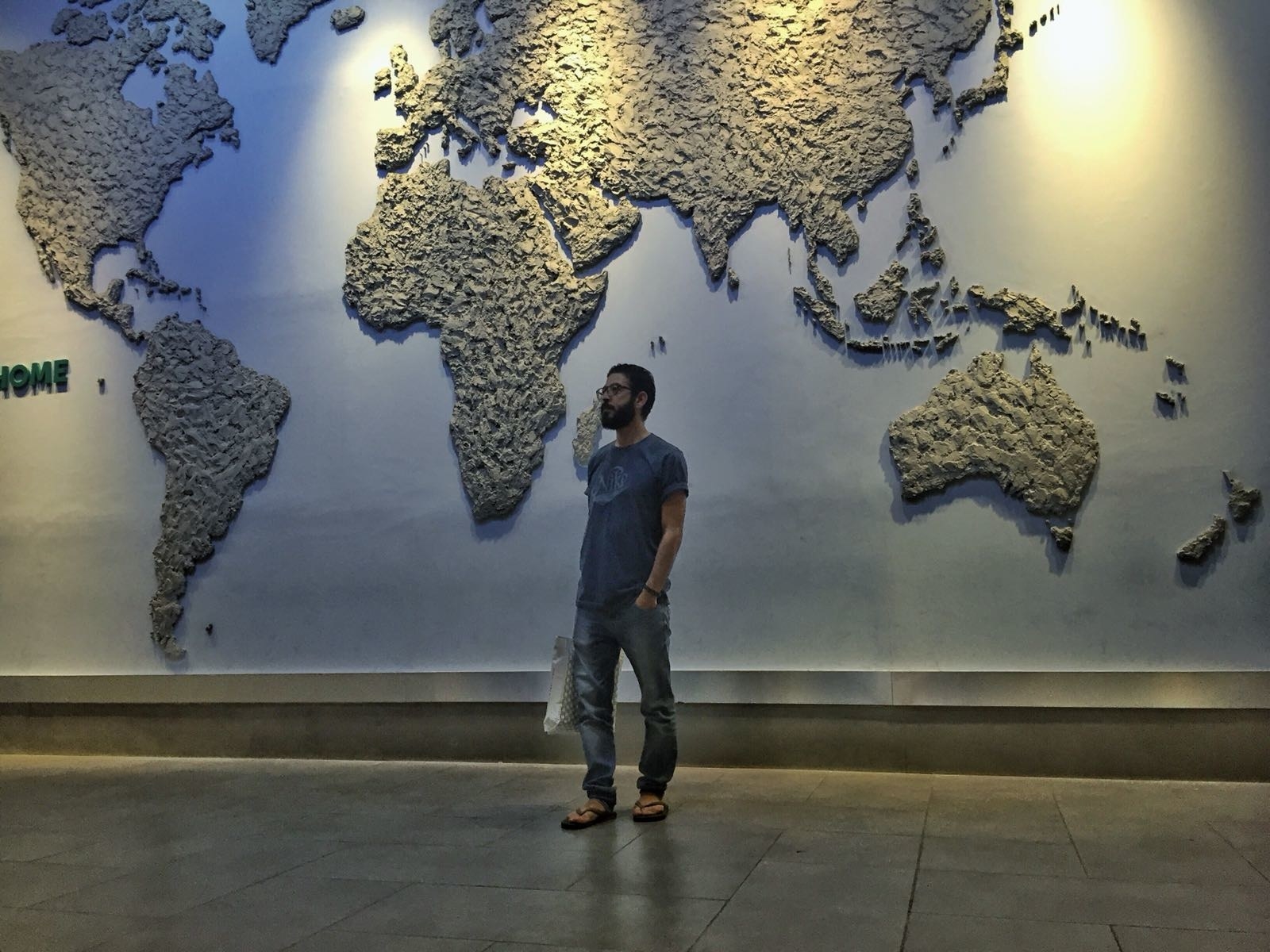 His problems started in 2011, when the Syrian civil war broke out.
He was in Abu Dhabi, in the United Arab Emirates (UAE), working as an insurance marketing manager. His passport expired and because he had not served in the military in Syria, he was unable to get a new one, effectively becoming an undocumented immigrant overnight.
"After that, I was in the solar energy field because I could not have a legal visa, so I was working part-time in solar energy fields. I became an expert in that!"
However, he was eventually detained by UAE authorities last year after attempting to renew his passport. Officials said he could either go to Syria or to Malaysia, which is one of the few countries in the world that doesn't require a visa ahead of arrival.
But it wasn't that simple. He tried to book another flight — using nearly all of his savings — to Ecuador, which admits Syrian refugees and has a path to residency.
Kontar said he misses everything about his country. Asked who he misses the most, he responded: "I can't answer that. I miss them all, the living and the dead ones."
He has not seen his family since December 2008, when he left to work in the UAE. "They are safe. They have their own problems they need to solve, [but] they are worrying," he said.
"Since 2011 we are facing this new type of racism: It is not about religion or color anymore, it is about Syrian or non-Syrian. It is about us as a people, rich and poor."