This Is What It's Like When Your Wife Is Held Prisoner In A Country 3,500 Miles Away
Nazanin Zaghari-Ratcliffe's husband, Richard Ratcliffe, tells BuzzFeed News: "She's part of my life all the time, in a very different way. But that's campaign Nazanin, rather than the real Nazanin."
For a man at the centre of a media storm, Richard Ratcliffe speaks very, very quietly. There are at least eight huge TV cameras pointing at him, photographers squirming around a room densely packed with reporters, all thrusting their recorders towards him.

In the past two weeks Ratcliffe's lengthy fight to free his wife, Nazanin Zaghari-Ratcliffe, imprisoned in Iran since April 2016, has made headlines around the world.
The long-running campaign has received huge attention since British foreign secretary Boris Johnson mistakenly told a meeting of MPs at the start of November that Zaghari-Ratcliffe was in Iran teaching journalists – something her family have always denied, insisting she was on holiday visiting her parents.
Speaking to BuzzFeed News at the end of what can only have been yet another long day, Ratcliffe is pale with exhaustion. There are glimpses of the man he might be when his wife eventually comes home, or who he perhaps was before she was imprisoned. But they come far and few between: Instead he refuses to let himself "take a step back" and think about how he is feeling. Instead, when asked if he is OK, he just repeats that he's "tired – I'm feeling tired".
"I don't plan. I go day-to-day," he says. "For me it's this grind of just keeping on battling until the dawn comes, and it's important to keep an idea of the dawn, and not just the grind."
He has spoken to his wife twice in the last few days, a huge improvement on a few months ago when the Iranian prison authorities removed her phone privileges briefly, prompting her to go on hunger strike. Mostly, he says, they chat as parents do: about their daughter, Gabriella, who travelled to Iran with her mother and has stayed there since.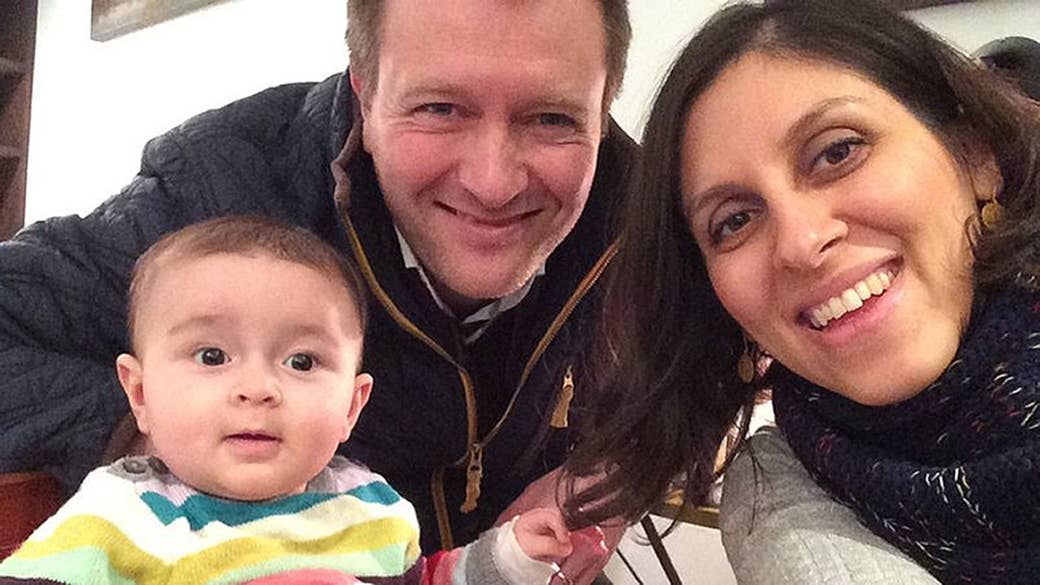 But Ratcliffe also keeps his wife up to date on the latest developments in her case.

"She looks to me for reassurance, to look to feel well," he says.
Zaghari-Ratcliffe's health is a real source of worry for her husband. Her mental state is constantly up and down, he says, describing how he believes she's on "the verge of a breakdown". Physically, she has been plagued by pains in her neck and back, and recently found lumps in her breasts.
She expressed suicidal thoughts last year. It came shortly after Ratcliffe, working with Amnesty International, delivered a petition to Downing Street calling for her release. "I had kind of thought the campaigning was going quite well, and, I just thought, Gosh, I'm here and you're there," he says. "I remember just [thinking], What good will it do? The placards, the petition, she can't feel any of it."
"When she is really sad and she is just looking to me for reassurance, and you can't [provide it], and she stays really sad – those are the hardest moments," he says, almost inaudible, breaking eye contact and looking down at his hands clenched hard in his lap, a juxtaposition with the softness of his voice.
That reassurance is needed more than ever after the foreign secretary's comments. The Iranian authorities used them to justify Zaghari-Ratcliffe's continued detention – and raised the prospect of adding another five years to her sentence.
After Johnson's remarks, Labour's shadow foreign minister, Emily Thornberry, repeatedly called for his resignation, a call supported by two former foreign secretaries. But Ratcliffe parlayed this outrage into a meeting with Johnson – the first and only since his wife was imprisoned.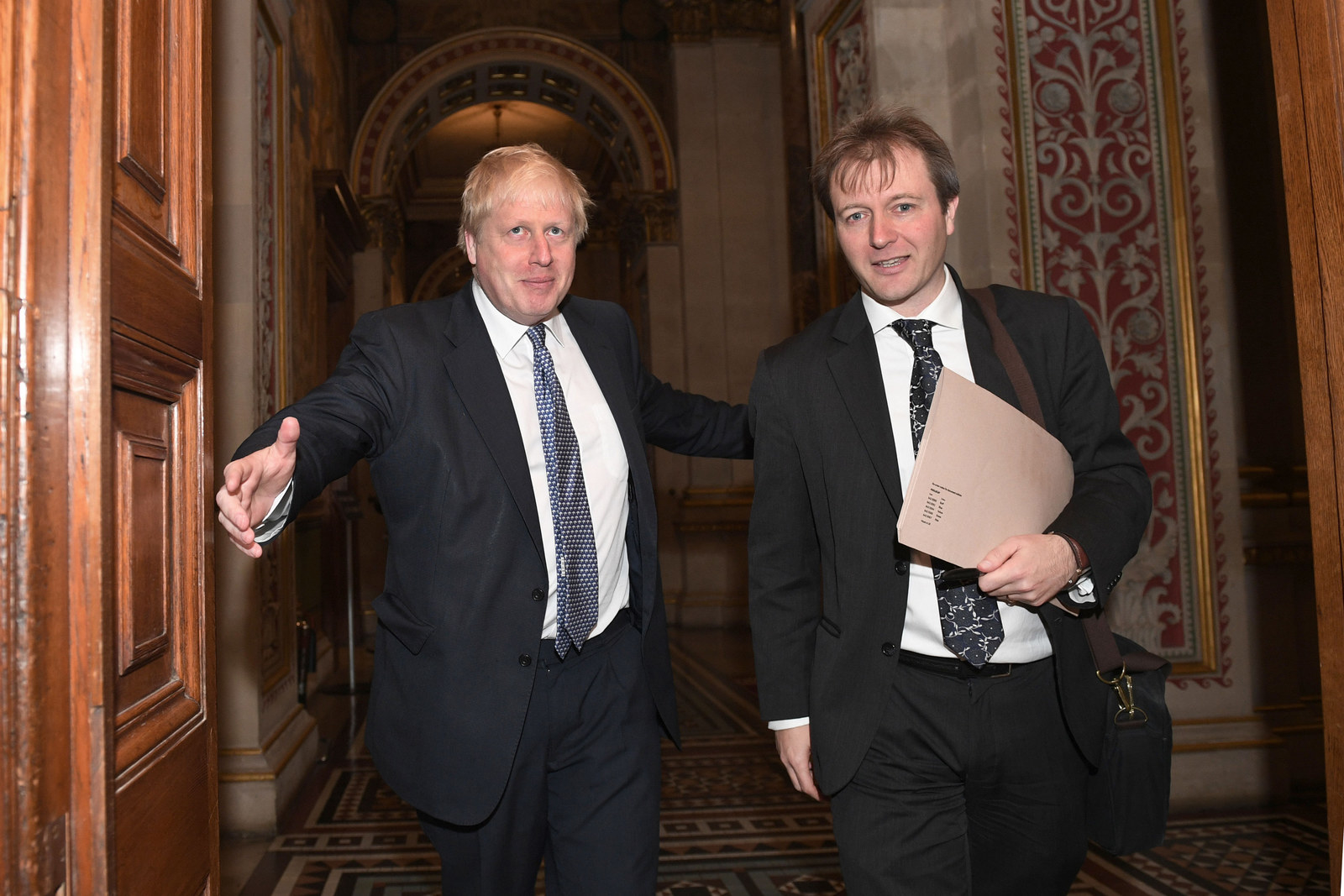 Ratcliffe has got better at speaking to journalists; he's had to with the renewed attention. He treads carefully around questions about his meeting with the foreign secretary, stating he believes the meeting was productive, and that Johnson insisted his wife's release was his "top priority".

"It went in ways I wasn't expecting," he says. "Obviously this meeting was tense, and it's gone OK. We will muddle through."
Zaghari-Ratcliffe is a charity worker for the Thomson Reuters Foundation, and holds dual British–Iranian nationality. She was detained by the Iranian Revolutionary Guards at Tehran airport, and then taken to Evin prison in April last year. She has spent time in solitary confinement, and the Iranian authorities threatened to take away the couple's daughter, Gabriella, before she was placed with her grandparents in Iran.

The last time Ratcliffe saw Gabriella in person was when he was waving her off at Heathrow airport, before his wife flew to Iran to visit her parents and show their then-1-year-old daughter the country.
"She was having a happy time running up and down, up and down – less happy about suitcases, which I had to manoeuvre out of the way," he laughs. "At that age it's not like you notice when you're running."
"She's part of my life all the time, in a very different way. But that's campaign Nazanin, rather than the real Nazanin."
When Ratcliffe talks about his daughter, his drawn face brightens. It's hard to overstate how grey he looks in person: washed out by the battle that has consumed his life. The contrast between the colour-saturated photos of the family together and the man sitting before journalists is stark.

"He hasn't seen his daughter in 19 months, and Gabriella has lost the ability to speak English now, so it is very difficult for Richard and Gabriella to communicate," the couple's local MP, Tulip Siddiq, said during a recent press conference. "They are talking via Skype, but ... she doesn't speak English, [and] he doesn't speak Farsi."
Officials confiscated Gabriella's British passport, and Ratcliffe has been denied a visa to visit. "Life has moved on. She has learned a new language, learned to be around new people," he says. The only English she has left is "I love you" and "See you tomorrow," which she thinks means goodbye.
Gabriella, now 3, started nursery in Iran a few months ago. "After a couple of months, she stopped calling me Daddy and started calling me Baba, which is the Farsi.
"She started calling her grandmother Maman, which is Farsi," he says, before she stopped after realising how upsetting her mother found that. "Her daddy and mummy are different from everyone else's, and she goes through phases of understanding."
Quietly, he says: "She still has a daddy, but that means something different to what it used to mean."
There's a restrained, English pain to Ratcliffe, coupled with an overriding sense of his desire to not to be a burden on anyone. He struggles to articulate how much he misses his wife, alternately gripping his hands in his lap or running them through his hair, again and again.
"Just having her around," he says, "[the] prosaics of sitting around on the sofa, sleeping alone. The cups of tea. The washing-up not done – it's my problem. It's that island living."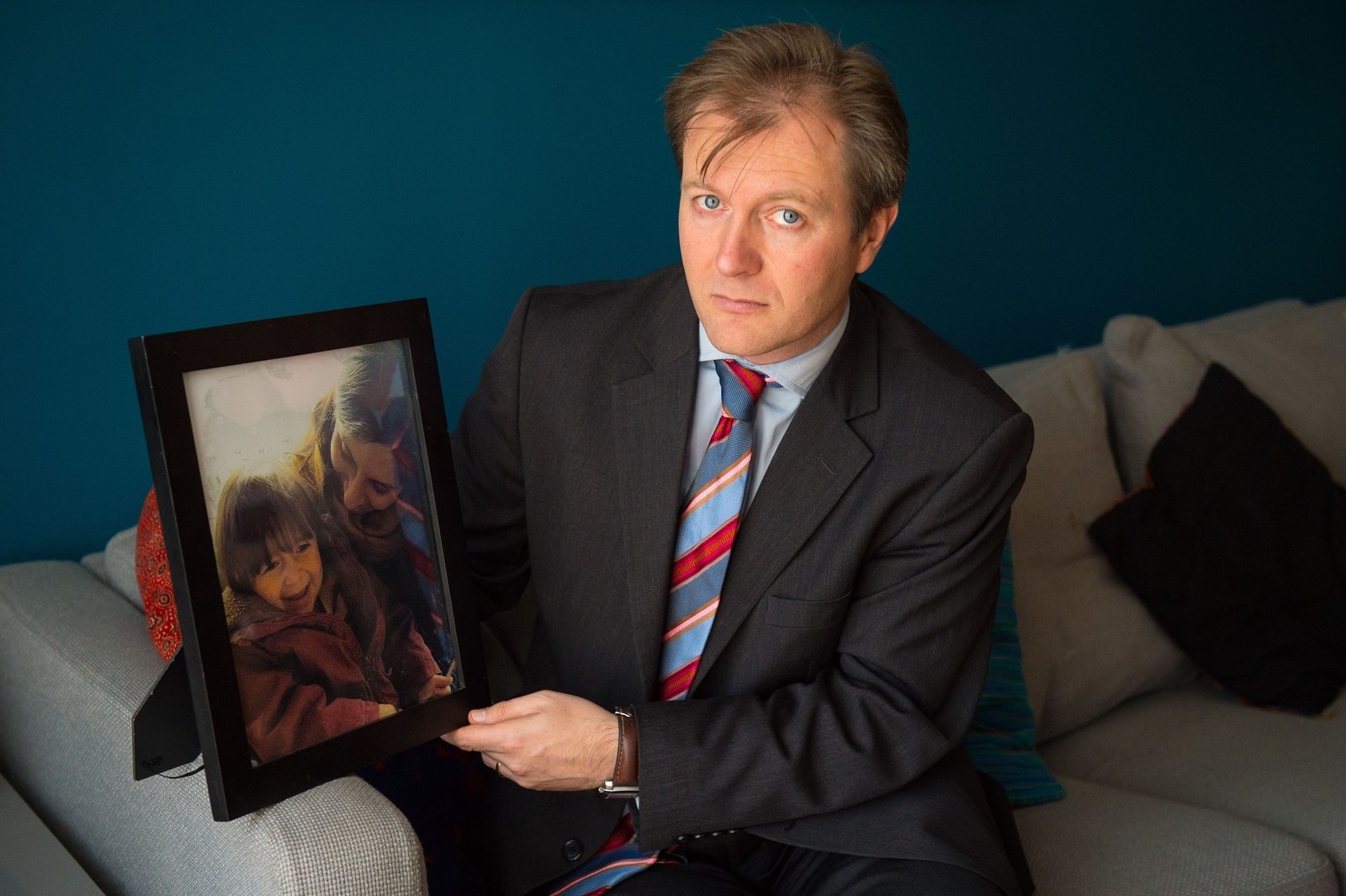 It's a strange world Ratcliffe occupies. Much of his life is increasingly spent campaigning for his wife, sharing their story, the personal details of their life together, building the image that the public have of her. "She's part of my life all the time, in a very different way. But that's campaign Nazanin, rather than the real Nazanin."

There are moments of light when they speak. When the outside world filters through to Zaghari-Ratcliffe, usually through the other prisoners, who have become accustomed to the high profile of her case, the couple can joke: "She'll say: 'You're talking about me, not with me. Talk with me!'"
But the "real Nazanin, who exists and who I still have phone calls with," can feel separated by more than the thousands of miles and walls dividing them, he says. Ratcliffe tries to "keep an eye on the future," but stumbles. You get the impression that the future is too tantalising for him to dream about.
Ratcliffe describes how, to mark their first year apart, they asked the public to send in notes describing their ideal "one day of freedom". "That was profoundly moving," he says, "because it is real. It's not just real for that moment but it's something that you can take away from this all and we can do those things."
"It's like those books, 50 Things to Do Before You Die – well, this is to start reliving. Let's go to the bluebell woods, or let's go … because actually when she comes out, it's not like she comes out all filled out and able to skip and dance. Yes, there will be the euphoria of the first couple of days and then the nightmares will come back, and actually, it's like a recipe book of things to do, to cheer yourself up. To discover other people's future.
"I would have never thought to do that. It's sort of realising the importance of home, of tomorrow." Ratcliffe holds the promise of that future close, for his wife and the mother of his only child, the "playful laughter that doesn't often come".
Looking up, he says, softly: "The joyfulness that she used to have, that may come back one day."