Parents across the country are fighting to get their children's Blue Badges back after the government "shifted the goalposts" for which forms of disability qualify for one.
Sweeping changes to the benefits system mean some people with disabilities no longer qualify for the badge, which lets the holder or their carer use priority disabled parking spaces. Parents with autistic children told BuzzFeed News the change discriminates against people with neurological conditions and has left them and their children anxious, unable to make some journeys, and even at risk.
"It's just too dangerous to walk across the car park," said 54-year-old Lesley Staines, whose 18-year-old autistic son Lewis lost his Blue Badge earlier this year. "If I am going somewhere [with Lewis] and I've got to walk through crowds, or a car park, or I have to cross roads, then I'm not going because it's just too stressful."

Lewis has the mental age of a 2-year-old child and behavioural and mental health problems, including OCD. Staines' appeal to overturn the "nightmare" decision by Havering council in London to remove his Blue Badge was rejected last month. "I don't know where to turn," she told BuzzFeed News.

"Lewis can walk from A to B but he's got severe OCD and he stops to touch everything on the way, whether it's a tree, a leaf, a branch, a stick, and if a person comes past he'll touch their hair.
"When I try and stop him doing that, he kicks off and starts hitting me, and it ends up being a scramble to get him to safety because when he lashes out that's when he's likely to run in the road.
"I'm 5'5" and he's 5'8" and weighs 15 and a half stone," she said, her voice breaking. "I'm getting attacked for something that isn't my fault, and I just need to get him as close to the building as possible, and in the building as safely as possible, but I am not being allowed to do that.
"This is the side effect of [the Blue Badge] decision: I am getting hit every time I go out because I am trying to hold on to him and keep him safe. It's ridiculous."
The Blue Badge scheme, originally called the Orange Badge scheme, was introduced in 1971. The badges, which allow the holder to park in blue disabled bays close to facilities like supermarkets or hospitals, were previously automatically awarded by local authorities to disabled people – or parents with disabled children – who qualified for the highest rate of disability living allowance (DLA).
That has changed since 2013, when the government began moving people from DLA to the new personal independence payment (PIP), which brings with it a new way of assessing people for Blue Badges.
The assessment measures people on two criteria. One tests their ability in "moving around", and the other measures their understanding of "planning and following a journey". While Scotland and Wales take note of both elements in their decision-making, English and Northern Irish authorities only consider someone's ability to move around when awarding a badge – which, charities and campaigners say, dangerously excludes those with "hidden" disabilities who struggle to travel for other reasons.
Because Lewis has no mobility problems, despite being awarded a high score of 12 for his difficulty with "planning and following a journey", he is no longer eligible for a badge.
Staines said her local authority took his badge away "for exactly the same reason that it was given to him three years ago – what's changed? The forms changed. That's all. My son has not changed. [In fact] he's got worse.
"Someone, somewhere, has made a decision that if you can walk then you don't need a Blue Badge. Well, I would really like that person to come to my house and take my son out and just see how difficult it is to go out and get around safely without putting his life in danger every time he steps out of the door. Or every time he steps out of the car."
Staines said that while her son hasn't got mobility issues, he might not be mentally able to wait on the curb and cross a road safely: "Someone in their infinite wisdom decided that you are only going to get a badge if you are physically disabled, and not mentally disabled. This is really, really complete discrimination against mental disability."
Sarah Lambert, head of policy at the National Autistic Society, said Blue Badges were vital: "A Blue Badge can be an absolute lifeline for autistic people and their families, enabling them to arrive safely, predictably, and without anxiety at their destinations."
Lambert said the NAS had seen inquiries over the Blue Badge scheme rise by a third since 2014, when the changes, which she described as "disappointing", were made to the government guidance around eligibility.
She went on to say the issue might affect far more people than these figures suggest: "Do those figures take into account the people who have never applied because they have been told because they have a nonphysical disability they won't qualify?"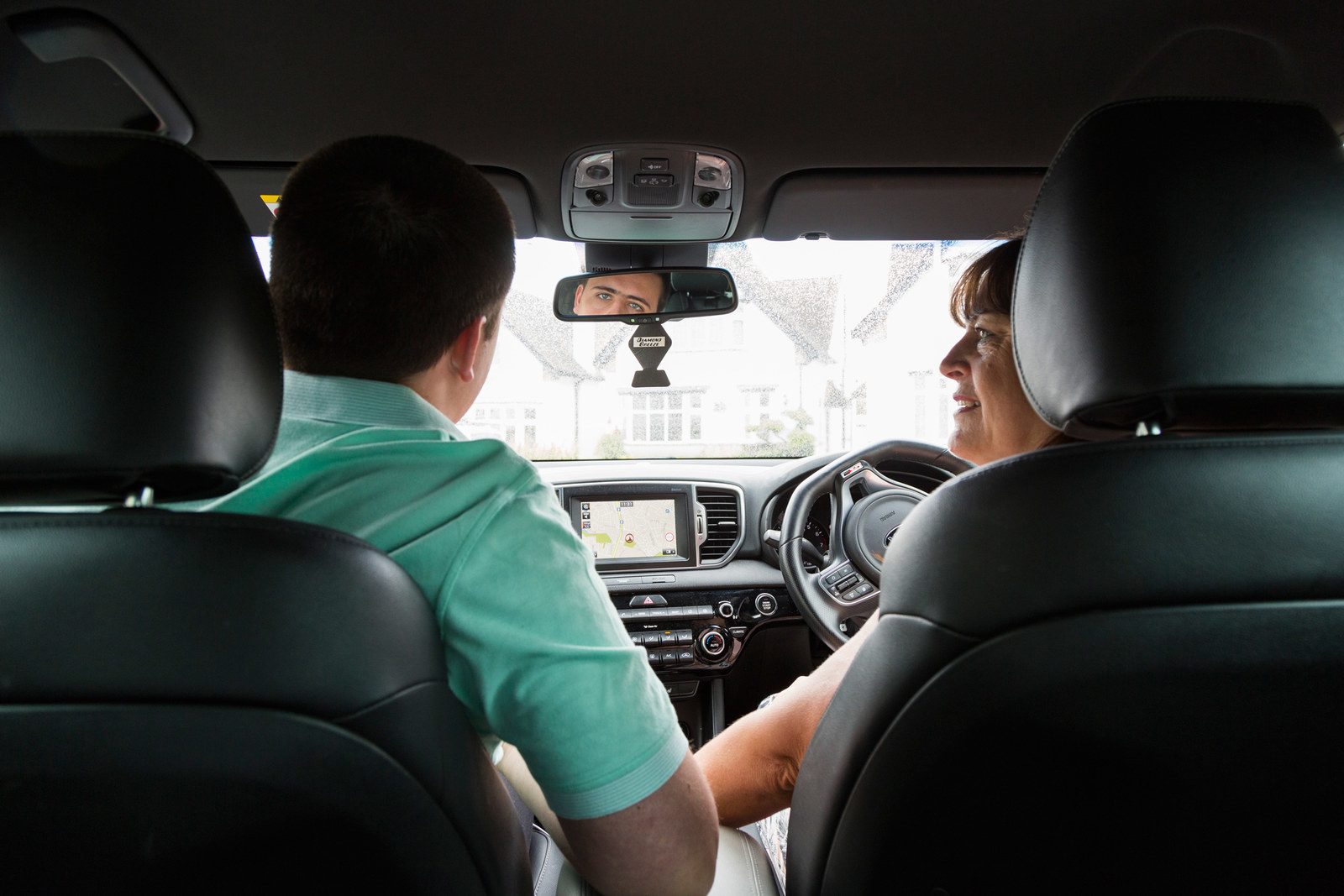 "It's not about whether you can put one foot in front of the other," she said, "it's about whether you can execute a journey, whether travelling causes you real serious psychological stress."
The badge rejections are dramatically affecting families like that of Nicky Clark, whose 20-year-old daughter Emily is autistic and epileptic and requires full-time care – but was told earlier this year she would no longer receive a Blue Badge. Like Staines, Clark said Emily's badge was removed when she moved from DLA to PIP.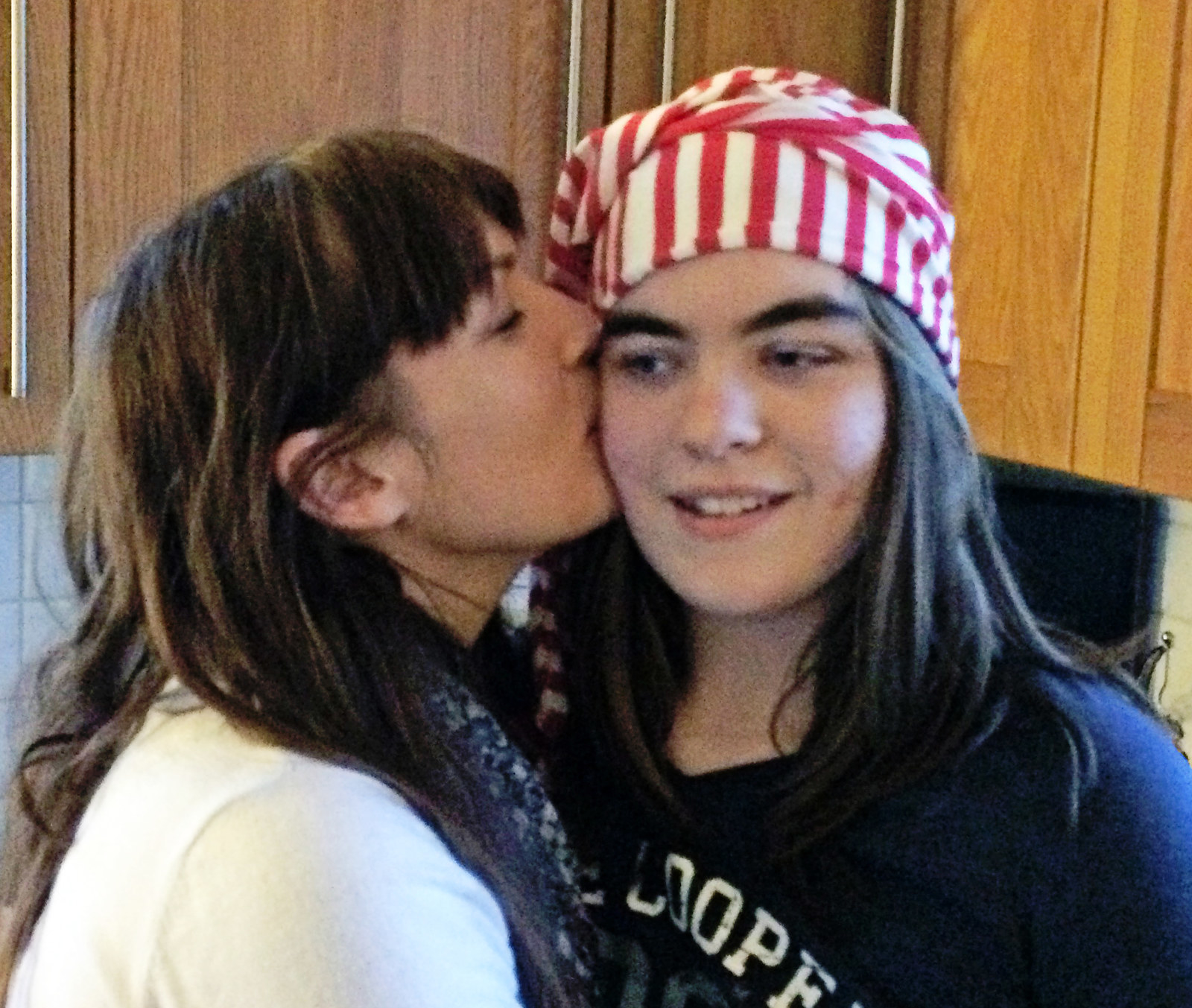 After fighting the decision with her local council – to no effect – Clark launched a parliamentary petition and national campaign. "I simply couldn't understand why this was something that had been removed," she said. "There are very very few systems still remaining that ensure that disabled people access life in a way that is adapted for them. A Blue Badge is one of them. To find that this has been removed, I just found this shocking."
Although her parliamentary petition was suspended then abruptly closed after the prime minister called a snap election in April, Clark says she'll keep fighting, and will start a new petition to challenge the new government requirements for getting a badge.
"These parking spaces, they may seem to other people a trivial matter, but I think that they play very much into this narrative that we see now, which is that disabled people are second-class citizens," she said. "To me, it's the most bizarre sanction of people with a disability, because it doesn't make any sense.
"[Badges are] hugely beneficial for carers, for the person with the disability, and for everyone else in the community because it lessens the instances of stress, anxiety, exhaustion, and confusion. I had been told repeatedly that this was not a money-saving exercise but OK, then what is the reason for it?"
Prior to the petition being closed, only one out of the countless councils she had contacted, Brent council, publicly supported her campaign. Clark said she received private sympathy but ran up against a wall of public apathy.
One the the most worrying aspects of her daughter's case, she said, was how "without anyone knowing, they [local and national authorities] are able to redraw the definition of what disability is".
Another mother struggling to understand how the government is redefining disability is 72-year-old Christine, who did not want her surname to be used. "The government just moved the goalposts and didn't bother to tell anybody," she told BuzzFeed News.
Christine, from the West Midlands, whose 52-year-old son Michael weighs 15 stone but has the cognitive ability of a 6-year-old, said life without a Blue Badge was next to impossible because of her son's unpredictable behaviour. Like so many others, Michael's eligibility for a badge disappeared when he was transferred from DLA to PIP – but no one told them about the change.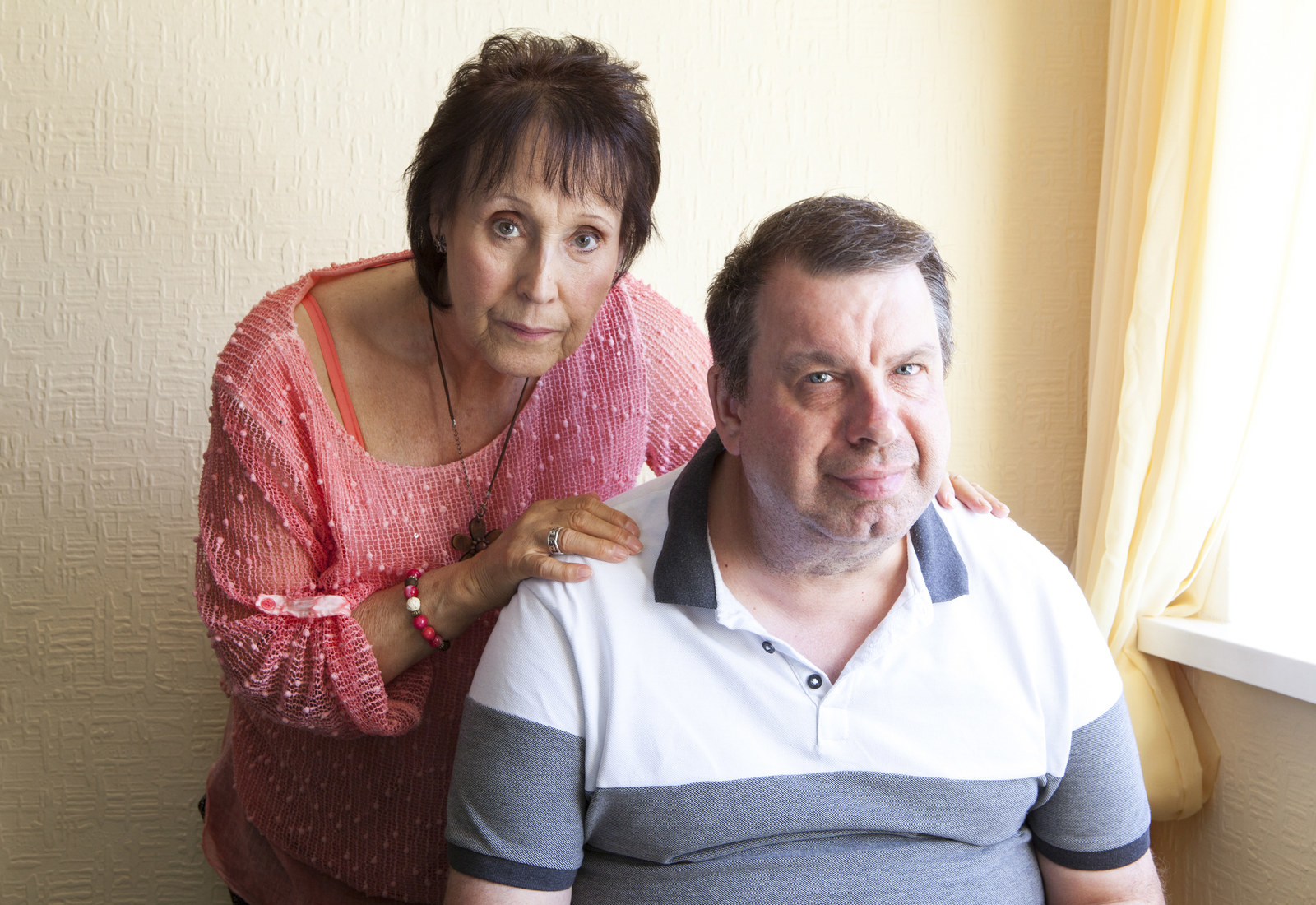 "We were in blissful ignorance until I went to review the Blue Badge with my local council," she said. "They said that he did not qualify for a Blue Badge because the government had said in their new guidelines that you had to meet the walking criteria only to qualify for a badge, regardless of any other issues that you have and other problems. If you didn't have walking issues, or problems with walking, then you simply didn't qualify."

When Christine explains what losing a badge means, you can hear in her voice that it's simply another in a series of blows. "It's essential to have the car near the store, so that we can keep a lid on it, get him out with dignity and bring a swift end for the public's concern," she said.
"You don't want to try and diffuse it in a public place, because people ring the police, or they complain, or they behave in all sorts of strange ways when they are confronted with something they don't understand."
"I know lots of other parents who are in exactly the same position," she said.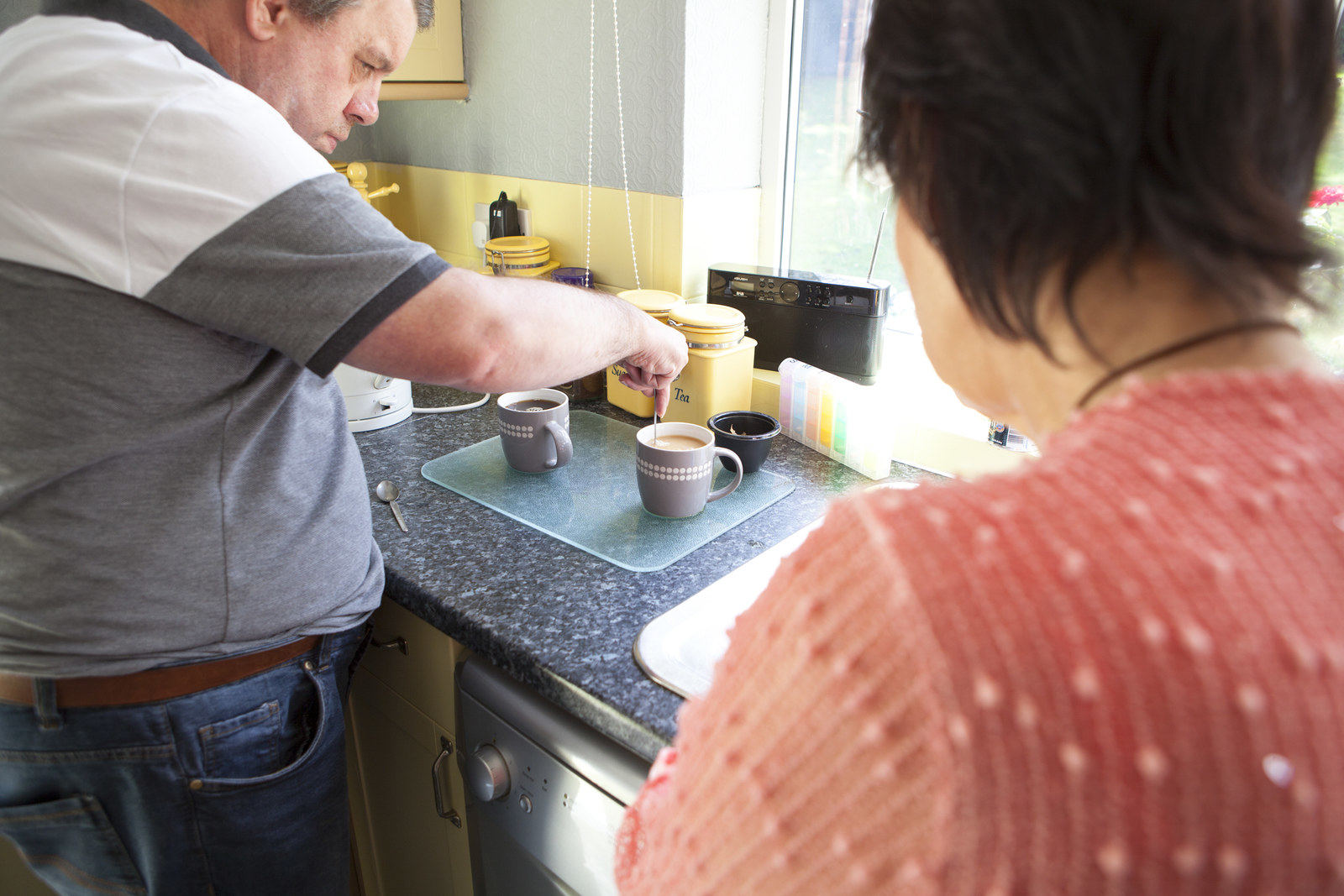 In a bureaucratic contortion, although responsibility for Blue Badges ultimately rests with the Department of Transport, their allocation is decided by the guidelines set out under PIP, which is itself implemented by the Department of Work and Pensions. However, central government has devolved responsibility to local authorities, who can independently decide how much of their resources they allocate for badges.

What this creates is a puzzle with pieces that anxious parents have to chase individually. Christine is among the luckier parents. After unsuccessfully appealing the decision, she took her case to Deighton Pierce Glynn Solicitors and managed to get her son's badge restored after the firm threatened the council with legal action.
Louise Whitfield, the lawyer who represented Christine, said that while the final decision rested with local authorities, their hands were often being forced by central government cuts and a badly worded change to welfare.

However, Christine maintained that her local authority had not acted responsibly towards her son, because it was "just asking questions about how far he could walk, when they already knew that was not the issue".
But she placed more blame on what she claimed was central government's "deliberate" policy to remove people's access to the badge scheme, by placing all the responsibility around the badges' allocation on local councils.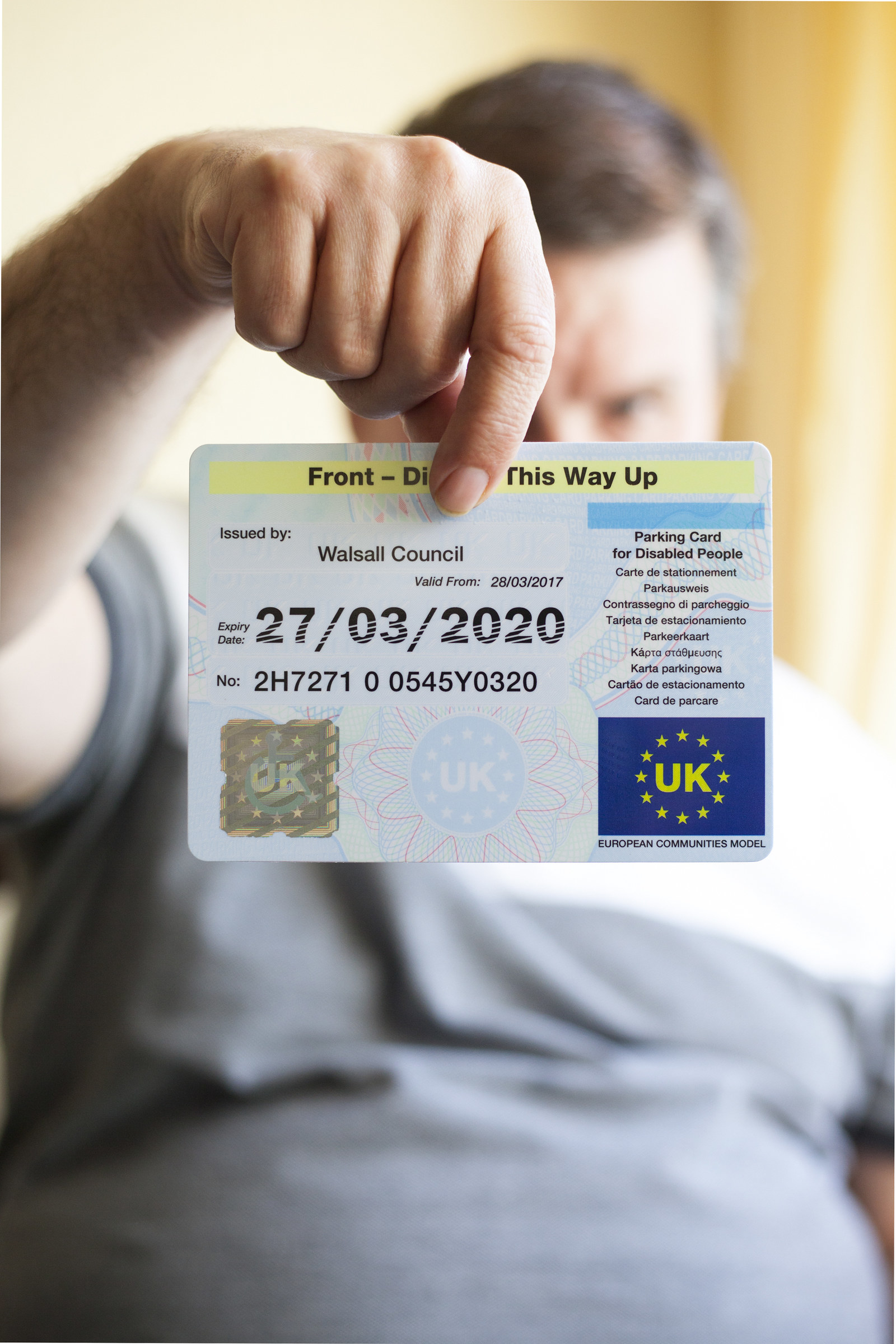 When contacted by BuzzFeed News, the Department of Transport confirmed that "councils are responsible for issuing Blue Badges, and deciding on individual cases". Each local authority has a legal obligation to provide badges, a spokesperson explained.
The spokesperson went on to state the department was "determined" to remove barriers for accessible transport. While they declined to comment on individual cases, they said "we are looking at how the scheme is working in practice for people and want to ensure the rules are clear so there is greater consistency when deciding on individual cases".
By October this year, the government plans to have everyone previously on DLA, except for people who turned 65 before 8 April 2013, transferred over to PIP. Some hope for campaigners came during the general election campaign, when the Conservative manifesto appeared to indicate a possible shift on Blue Badges.
"We believe that where you live, shop, go out, travel or park your car should not be determined by your disability," the manifesto said. "So we will review disabled people's access and amend regulations if necessary to improve disabled access to licensed premises, parking and housing."
"Before the election was called, the government had said it was looking at reviewing the eligibility for Blue Badge for those with nonphysical disabilities," Lambert of the NAS told BuzzFeed News, but since then, they have heard nothing.
Lambert said there had been "nothing put out yet that would indicate what any change would look like". All people are asking for, she continued, was for "small changes that can really make a difference to autistic people and their families for how they access society. It's really isolating if you can't go to the shops – what do you do then?"
All the parents who spoke to BuzzFeed News remain sceptical and anxious about the future for their children. Clark's and Staines' children still haven't got their Blue Badges back: Clark has been repeatedly turned down by the council, while Staines is currently challenging the decision through a PIP tribunal hearing – the only avenue left to her after Havering council refused her Blue Badge appeal. Havering told BuzzFeed News it does not comment on specific cases. Staines is currently waiting to hear back from a judge, and is meanwhile trying to get by as best she can.
"It is totally, totally discrimination against people with a mental disability," Staines said of the effect on her son. "Because he can walk, that's the end of the story – no one wants to know."