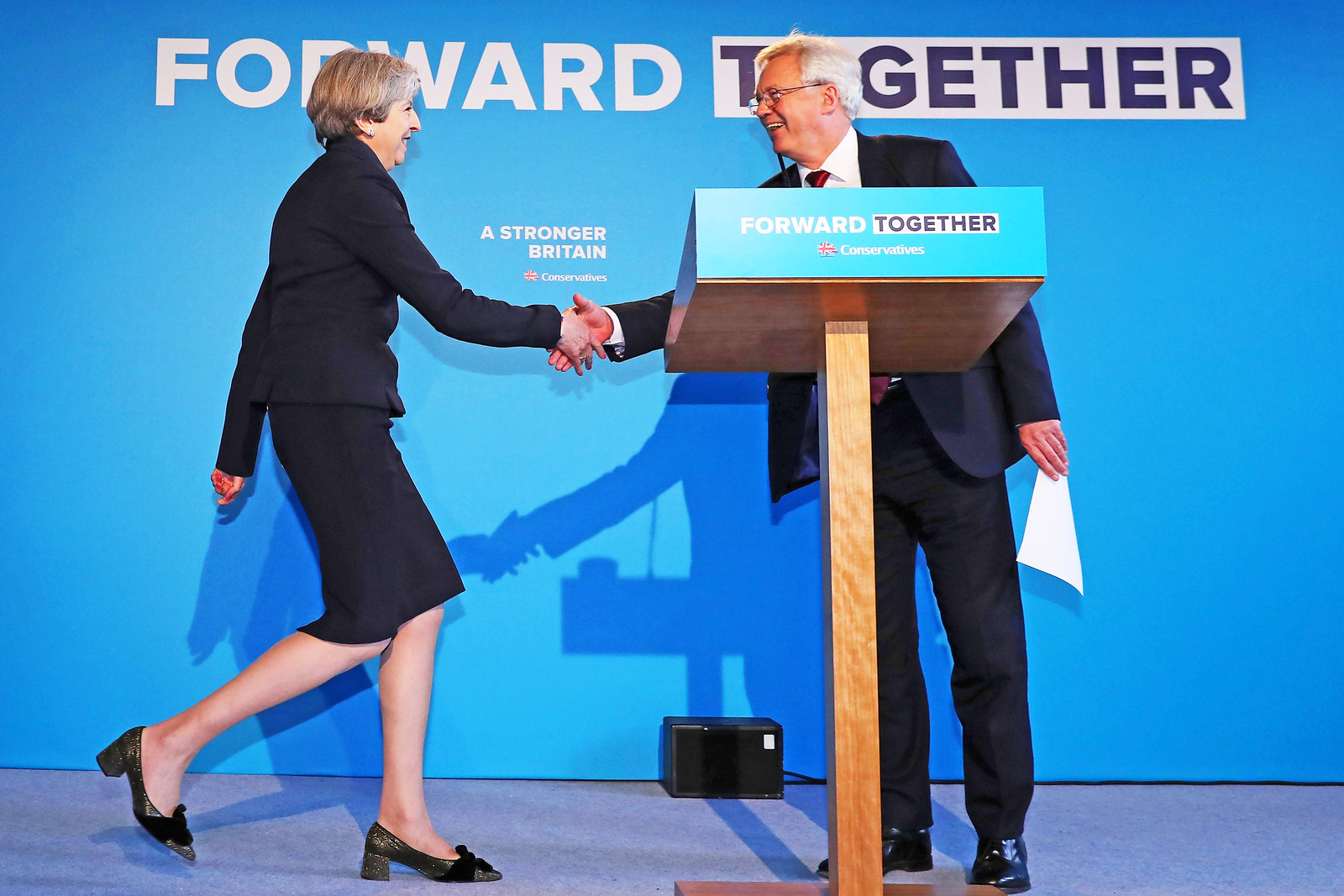 On Thursday, the UK's policing minister Brandon Lewis said that the Conservatives planned to cut migration "over the course of the next parliament" – i.e. by 2022.

This appeared to be a new announcement, as although the Conservative manifesto had promised to reduce immigration to the "tens of thousands" they had not given a date for achieving that target. (Also, this figure hasn't been achieved since it was first set in 2009.)

When Theresa May was asked about this target and Lewis' comment, she sort of agreed, by saying: "That's what we're working for."

"We're working to bring immigration down to the tens of thousands, but having been there as home secretary for six years, this isn't something that you can just produce the magic bullet that suddenly does everything - what you have to do is keep working at it," she told the BBC on Thursday.
However, May's Brexit minister David Davies then told BBC One's Question Time although that was "the aim", the party "can't promise" to achieve it "within five years". Here's his full quote from Question Time:
"That wasn't actually in the manifesto, it was 'we will bring it down', we didn't say, we didn't put a date. We would like to do it in the parliament, but I think, you know, it will be dictated by a number of things."
"The economy, the speed with which we can get our own people trained up to take the jobs, the changes in the welfare to encourage people to work. A whole series of things which were designed to ensure this is an economically successful policy."
Finally, a Conservative source told the BBC that had NOT laid out a timetable, and that this was a lot of hubbub about nothing. They added the Tories were "the only party committed to controlling immigration".

Both the 2010 and 2015 Tory manifestos promised to bring down immigration. Neither governments came close to achieving their aims, with net migration standing at 273,000 from the last year to September 2016, according to FullFact. It was last below 100,00 in 1997.
Last month, former Chancellor George Osborne's Evening Standard claimed that no senior cabinet ministers backed the policy, and went on to describe it as "economically illiterate".
Labour, for their part, reject an immigration target, but promise "fair rules and reasonable management of migration" in their manifesto.