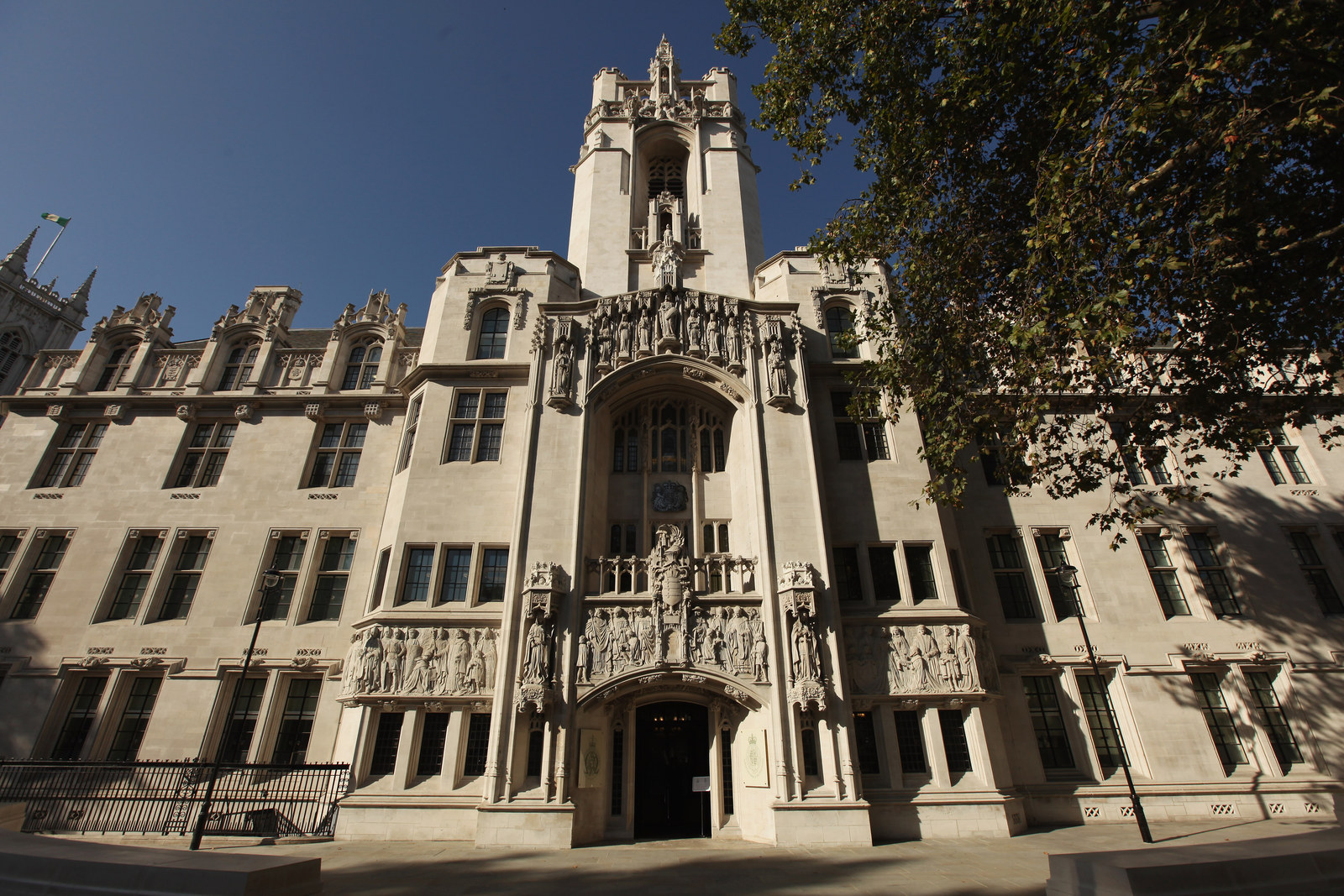 A man convicted of murder under the controversial joint enterprise law has been granted an appeal by the supreme court.
Ameen Hassan Jogee was given a life sentence after he was found to have encouraged a friend to stab former police officer, Paul Fyfe, in 2011.
The court's ruling said joint enterprise law had been "wrongly interpreted" for more than 30 years and could dramatically change the way gang and group crime is prosecuted in England, Wales, and Northern Ireland.
Scotland has its own rules on joint enterprise.
In its judgment, the supreme court found the law surrounding joint enterprise – a doctrine by which a person may be found guilty for another's crime – had been wrongly interpreted in the past.

Under the law as previously understood, there had been no need to prove that a member of a group intended to kill.

Instead, the prosecution need only demonstrate that the individual they were with "might" kill or inflict serious harm.
"Intention to assist is not the same as desiring the crime to be committed," the supreme court noted in its landmark ruling, which overturned almost 30 years of legal precedent.

The ruling went on to say the "error" had been to treat foresight of the crime in question as "automatic authorisation of it".
Earlier today, Fyfe's widow, Tracey, told Radio 4 she would be "devastated" if the appeal were upheld.
"I think it is a very important law and it think it would be quite devastating for the victims' families like us," she told the Today programme.
In emotional scenes outside the court, Jogee's legal team thanked everyone who had worked on the appeal in helping to "correct the unjust law".
A spokesperson cautioned: "We must now focus on the final orders, which are not due for some weeks.
"The court is not yet to decide what effect its conclusion on the principles of joint enterprise will have on our clients' specific case."
Francis FitzGibbon QC, who led the team working for the appeal with Just for Kids Law, described the court's ruling as a "sea change in a highly controversial area of law".
"It corrects an historic mistake in the law of joint enterprise, which until now had exposed people to being found guilty of the most serious offences on the weakest legal basis," he said in a statement.
Kenny Imafidon, 22, was charged with murder in 2011 under joint enterprise. He was later acquitted half-way through an eight-week trial.
He welcomed the court's "positive" decision. "It shows that for once the courts saw the common sense," he told BuzzFeed News.
"People should be trying to find justice, victims want justice and that's what we need to find," he said. "Joint enterprise is not necessarily the best way to go about it."
Imafidon, who sat his A-levels while in prison and now has a law degree, added: "The fact still remains to ensure that people, particularly of ethnic minority backgrounds, are still disproportionately charged [in] the first place and also don't get to court."
Shauneen Lambe, director of Just for Kids Law, said her organisation had seen a "rapid increase" in children being charged and convicted of the "gravest of offences" in the past 10 years under the extended principle of joint enterprise.
"This has led to numerous miscarriages of justice – with vulnerable and learning-disabled children locked up for crimes that they did not intend to happen nor were they directly involved in," Lambe said in a statement following the ruling.
The law has been seen as an effective way to prosecute group and gang crime, but campaigners have long claimed it disproportionately affects young black and ethnic minority men.
Statistics on the number of people prosecuted under joint enterprise are limited. But a 2014 parliamentary Justice Committee report noted the Bureau of Investigative Journalism found there were 1,853 homicide prosecutions with four or more defendants between 2005 and 2013.
JENGbA, a campaign group fighting for the rights of those imprisoned under the law, also submitted written evidence of more than 400 people serving life sentences for joint enterprise offences.
A January report by the Centre for Crime and Justice Studies said the "net effect" of the law was a "disproportionate punishment of young people from minority ethnic (particularly black) groups".
"We conclude that responding to serious youth violence through the 'gang' construct is deeply flawed and likely to be unsuccessful," the report noted.

Looks like there are no comments yet.
Be the first to comment!