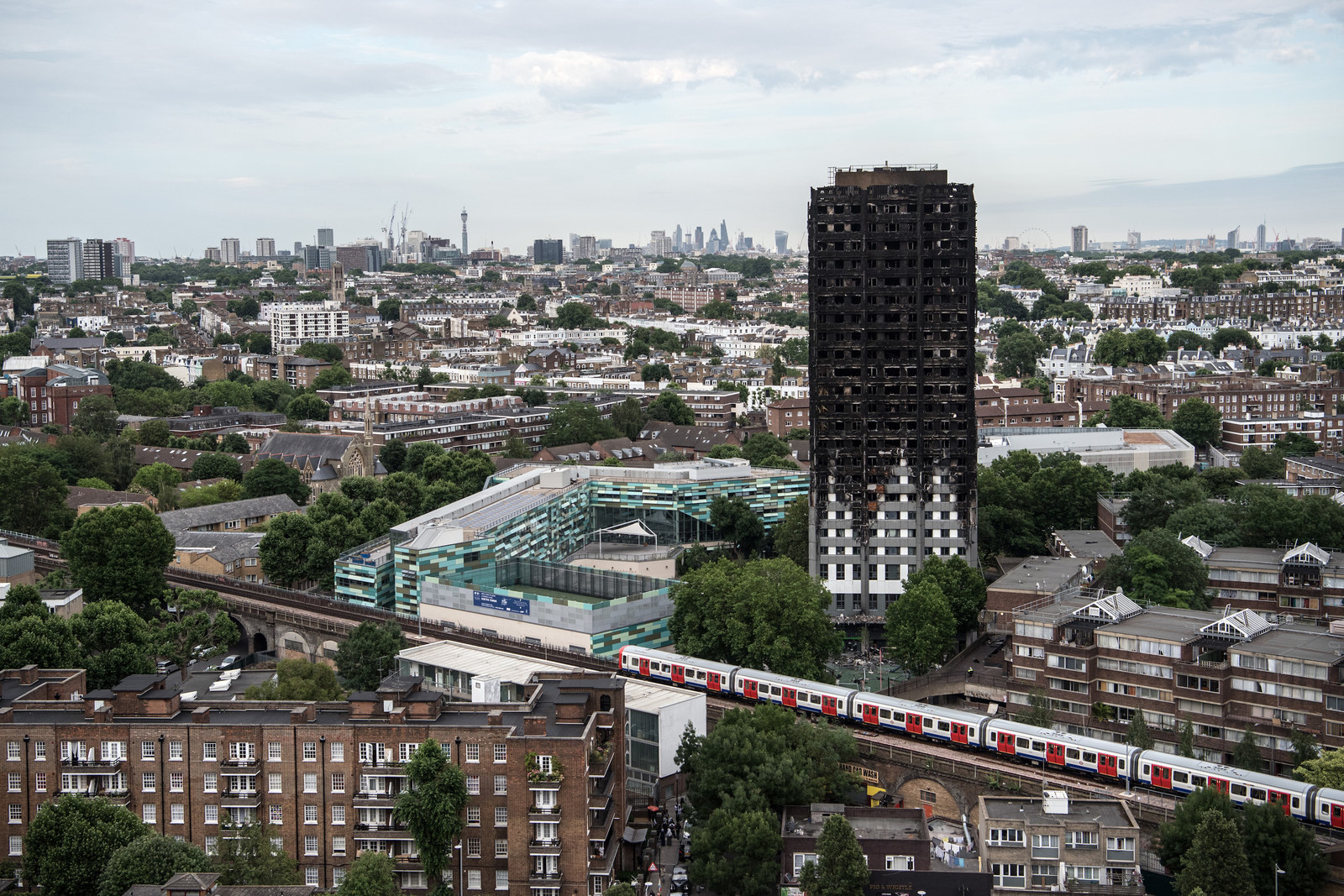 The new leader of Kensington and Chelsea council has admitted she's never been inside a high-rise tower block in her borough.
Elizabeth Campbell, who replaced Nicholas Paget-Brown after intense criticism of the council's response following the Grenfell Tower disaster, told BBC Radio 4 that she had not been inside either Grenfell or the nearby Trellick Tower.
The Grenfell Tower fire claimed at least 80 lives, and hundreds more have lost their homes. The local community have repeatedly expressed their anger with the Royal Borough of Kensington and Chelsea council (RBKC), which they claim did not listen to the concerns of the poorest in the wealthy borough.
"I haven't been inside the high-rise council blocks before, but I am certainly doing that now," she said in response to a question from presenter Mishal Husain. "Not Trellick, not Grenfell, but I have been inside many other council houses."
Campbell is due to visit Grenfell Tower on Thursday.
The new leader also addressed accusations that there was no trust left among the local community. She conceded that regaining trust would "take a very long time", and that it could "take a generation".
Campbell declined to specify exactly how much of the council's £270 million reserves would be spent on re-homing Grenfell residents. Instead, she said RBKC "will put our reserve towards building more houses".
She said it was "not as simple" as buying houses in the borough for those affected, instead promising the council would put funds towards building. "We have got to find homes in the area that they want. They do not exist at the moment."
However, Campbell accepted "collective responsibility" for the calamitous council response in the immediate aftermath of the fire, and said people could "vote with their feet" in the local election in May next year.
The recovery operation has proceeded slowly, with investigators emphasising the incredibly hard conditions as they pick through the debris. Earlier today Metropolitan Police Commander Stuart Cundy, who has overseen the operation since the beginning, released a statement.
"The human cost of that tragedy is something we are all still trying to fully comprehend," he said. "For many people the events of that night will remain with them forever.
"Each and every one of us involved from the Met is determined to do all we can to return those who died to their families as soon as we can. Today, we remember all those who have been so deeply affected."