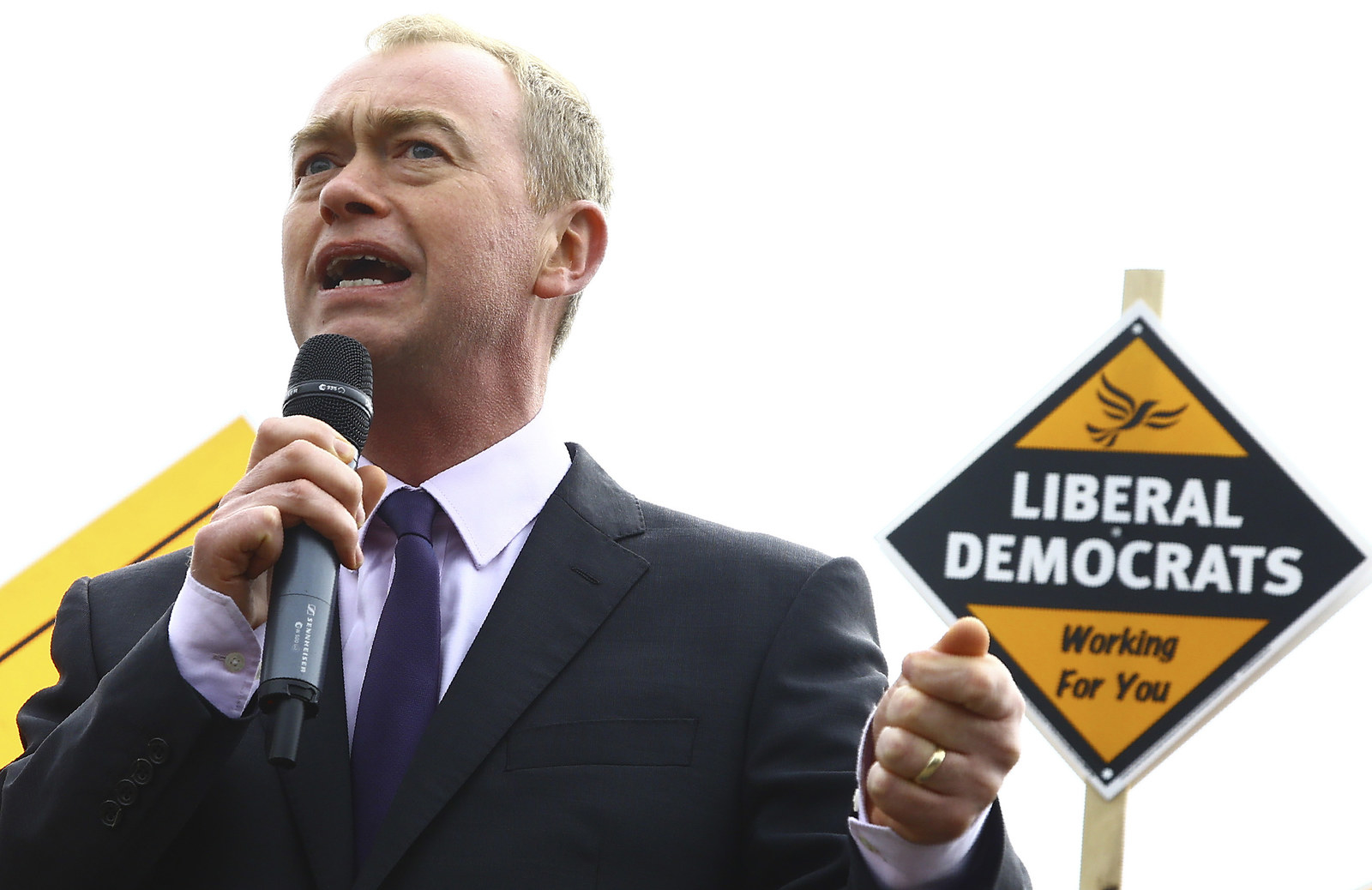 The freeze on benefits will be scrapped under the Liberal Democrats, the party announced today.

Ahead of formally launching their manifesto this evening in central London, the Lib Dems released the document online, stating they intend to "uprate working-age benefits at least in line with inflation".
The benefit freeze came into effect in April 2016 under the last Conservative government, and affected many of those receiving working-age benefits, such as jobseeker's allowance, income support, employment support allowance (ESA), and housing benefit.
An estimated 11 million families have been impacted, with many think tanks warning further millions of children could be pushed into poverty as a result.
The clear pledge from the Lib Dems to scrap the freeze follows Labour's confusion over the same issue on Tuesday, when the party failed to mention the benefit freeze at all in its manifesto.
Answering questions after the manifesto launch in Bradford, Labour leader Jeremy Corbyn indicated he would end the freeze were he to become prime minister, but then refused to divulge details of how such a measure would be costed.
Other social policies in the Lib Dem manifesto include scrapping the "rape clause", abolishing the bedroom tax, getting rid of work capability assessments, and reversing changes to ESA, as well as universal credit and housing benefit for 18-to-21-year-olds. The party estimates these changes will cost £9.3 billion.
The Lib Dems also reiterated their intention to hold a second referendum following Brexit negotiations, including an option to remain within the European Union, and pledged to campaign against a hard Brexit.
As revealed by BuzzFeed News last week, the party confirmed it would legalise cannabis.
There was no pledge to reverse tuition fees – a thorny issue for the Lib Dems – although the party promised to reintroduce maintenance grants for the poorest students.
Finally, the manifesto states that under the Lib Dems the Syrian vulnerable persons resettlement programme would be expanded to welcome 50,000 people over the course of the coming parliament.