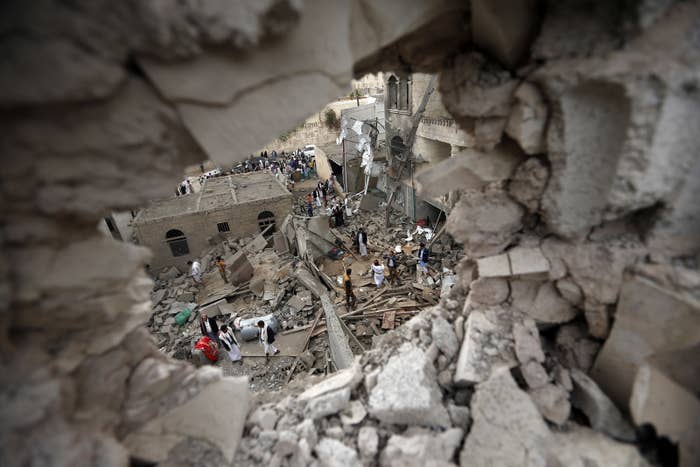 Campaigners have labeled the British High Court decision to uphold Britain's legal right to sell arms to Saudi Arabia as "very disappointing" and said they would appeal.

The landmark judicial review at the High Court, brought by the Campaign Against the Arms Trade, had alleged that the British government had broken international law by continuing to sell arms to Saudi Arabia.
Andrew Smith, of CAAT, said if the ruling were upheld then it would be seen as a "green light for government to continue arming and supporting brutal dictatorships and human rights abusers".
Much of the case, heard over three days in February, was held in private, with neither CAAT or its law firm Leigh Day present for the "closed" sessions.
Saudi Arabia intervened in Yemen's civil war in 2015. At least 10,000 people have died and 3 million been displaced since the conflict broke out in 2014.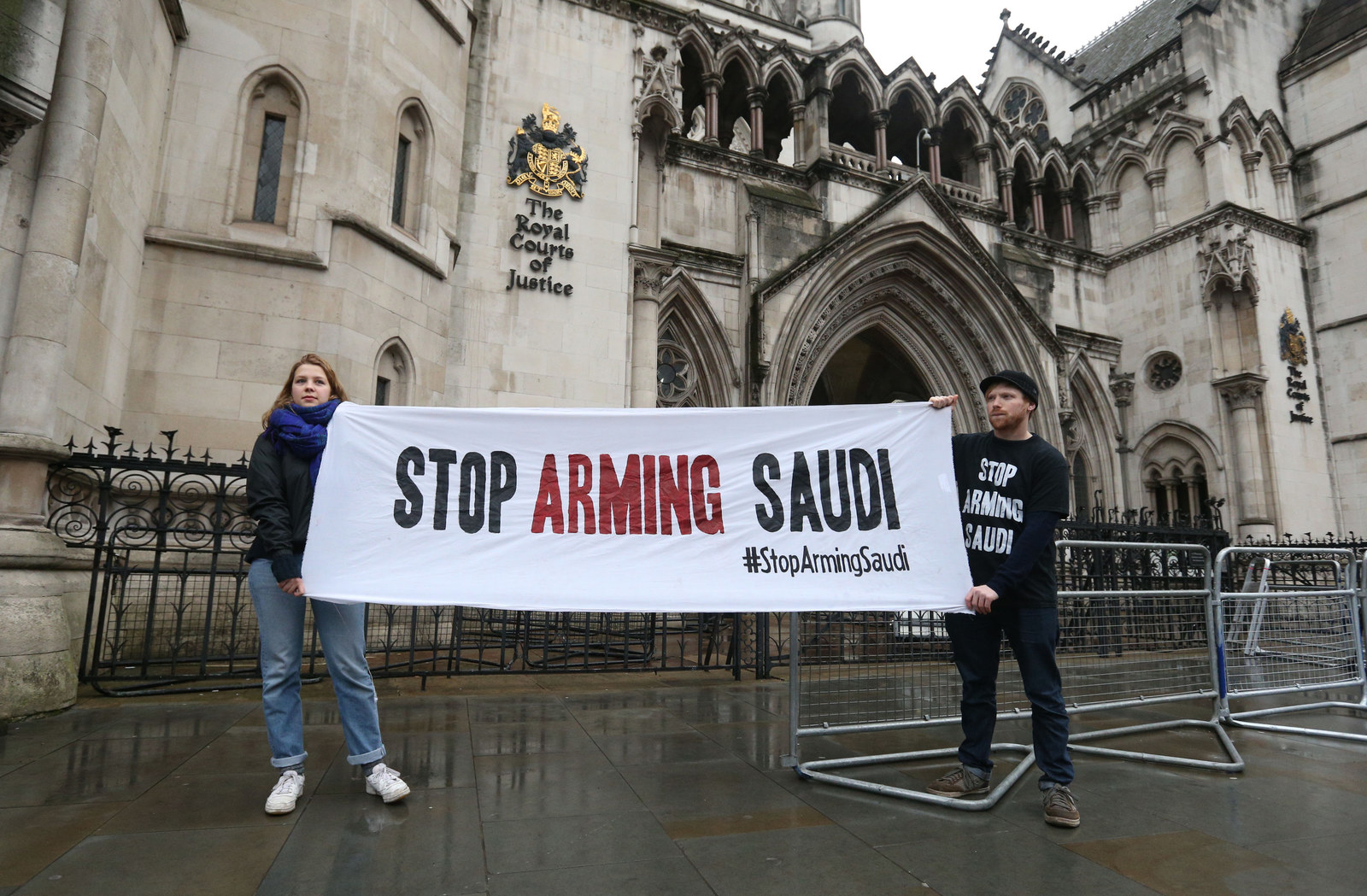 The kingdom leads a coalition of eight mostly Sunni Arab nations, in support of the internationally recognised government of Abdrabbuh Mansour Hadi. The Houthi rebels, led by deposed president Ali Abdullah Saleh, are backed by Iran.
The Yemen Data Project found last year that more than a third of all airstrikes on Houthi areas hit hospitals, schools, and civilian buildings. Sixty per cent of all civilian deaths between 2015 and 2016 were caused by strikes, according to the United Nations. And, in January of this year, a UN panel warned that Saudi-led coalition bombings could amount to "war crimes".
Despite warnings from UK advisers, the UN, and humanitarian groups, Britain has sold £3.3 billion worth of arms to Saudi Arabia in the past two years alone, including licences for aircraft (such as Typhoon and Tornado jets), drones, grenades, and missiles.
CAAT alleged that such sales contravened UK arms export laws, which prohibit their sale if there is a "clear risk" the equipment sold may be used in contravention of international humanitarian laws.
"Every day we are hearing new and horrifying stories about the humanitarian crisis that has been inflicted on the people of Yemen," CAAT said. "Thousands have been killed while vital and lifesaving infrastructure has been destroyed."

Rosa Curling of Leigh Day also expressed her disappointment at the court's ruling. "Nothing in the open evidence, presented by the UK government to the court, suggests this risk does not exist in relation to arms to Saudi Arabia.
"Indeed, all the evidence we have seen from Yemen suggests the opposite: The risk is very real. You need only look at the devastating reality of the situation there."
Amnesty International also condemned the ruling, calling it a "deadly blow" for Yemeni civilians and a "deeply disappointing" outcome.
James Lynch, Amnesty's head of arms control and human rights, said: "Extensive and credible reports, including Amnesty International's own research on the ground in Yemen, have in our view demonstrated that such weapons have been used to commit serious violations, including war crimes, against civilians in Yemen and that – in light of the clear risk – authorizing further transfers would be counter to the UK's obligations under international law."
David Mepham, the UK's director of Human Rights Watch (HRW) said it was a "serious setback" in efforts to hold the British government to account. "We are deeply concerned that this judgment rejects detailed evidence – including eyewitness statements, site visits, and weapons remnants".
"Moreover, the judgment fails to state clearly whether the UK Foreign Office had evidence to establish if laws of war violations had been committed with British-made weapons, when many parties – including Human Rights Watch - repeatedly presented it with such evidence."
As the Yemen conflict rolled into its third year, he said, further weapon sales to Saudi Arabia would "continue to cause immense suffering to Yemeni civilians".
The ruling will come as a relief to the government following accusations that a report into international terror funding that was particularly critical of Saudi Arabia was being suppressed.
Meanwhile, the conflict has exacerbated already dire living conditions in Yemen.
Seven million people are at risk of famine, and a cholera outbreak has infected 269,608 people and killed at least 1,614, according to UNICEF.