Leave Voter Says He Set Up Second EU Referendum Petition
The petition, which was set up by Leave voter William Oliver Healey in May but has now been seized upon by distraught Remain supporters, is being investigated for "fraudulent signatures".
The House of Commons is investigating claims that a petition for a second EU referendum – signed by 3.2 million people – contains fraudulent signatures.
Helen Jones, who chairs the cross-party petitions committee, said in a statement on Twitter that she is taking allegations of fraud "very seriously" and confirmed that her office would be investigating.
The full statement reads: "We take fraud in the petitions system very seriously, because it undermines the process of parliamentary democracy. The Government Digital Service are taking action to investigate and, where necessary, remove fraudulent signatures. People adding fraudulent signatures to this petition should know that they undermine the cause they pretend to support.
"It is clear that this petition is very important to a substantial number of people. The Petitions Committee will be considering the petition at its meeting next week, and will decide whether or not to schedule a debate on it.
"That doesn't mean that the committee will be deciding whether or not it agrees with the petition – just whether or not it should be debated. Any debate would allow a range of views to be expressed."
The petition has been signed more than 3 million times and is the most signed on the Parliament.uk website ever.
Any petition that passes 100,000 signatures is automatically scheduled for debate in the House of Commons.
"The committee meets on Tuesday afternoons and will next meet on Tuesday 28 June, where they will consider the petition 'EU Referendum Rules triggering a 2nd EU Referendum' as it has now passed the 100,000 threshold," a House of Commons spokesperson told Metro.
The news follows reports that the petition was started by William Oliver Healey, an activist with the English Democrats and a Vote Leave supporter.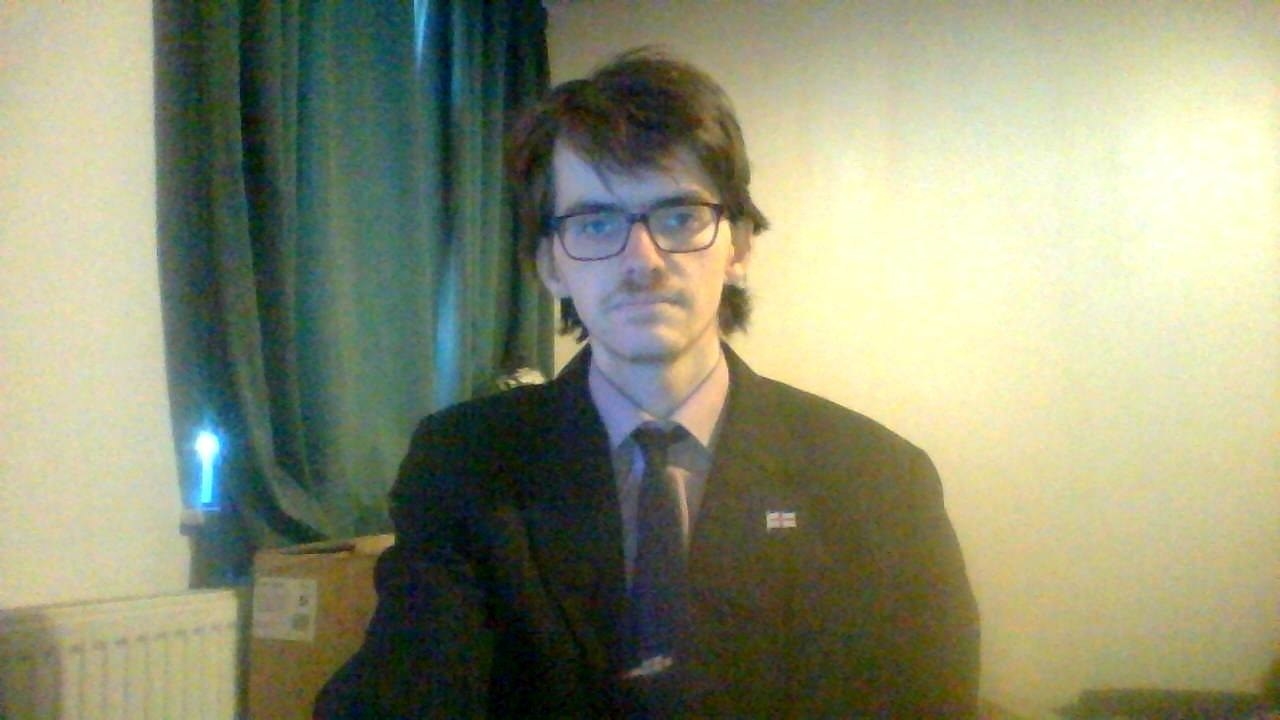 According to his Facebook page, Healey set up the petition in May after he became concerned Remain would clinch the vote.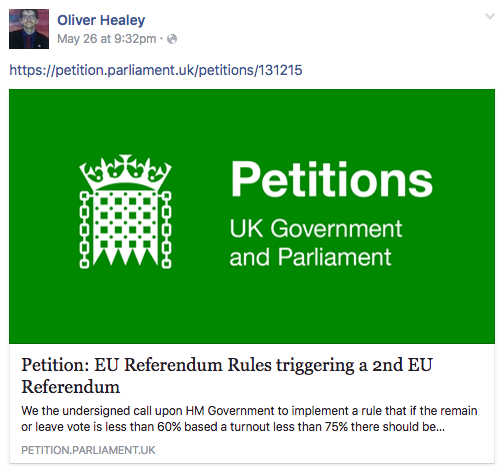 But it's been seized upon by distraught Remain voters.
Healey attempted to clarify his position on Saturday.
"I am it's creator, nothing more," he said in a statement on his page.
"This petition was created at a time (over a month ago) when it was looking unlikely that 'leave' were going to win, with the intention of making it harder for 'remain' to further shackle us to the EU. Due to the result, the petition has been hijacked by the remain campaign."
The petitions committee later tweeted to say it had removed a number of signatures.
BuzzFeed News has contacted Healey for comment.