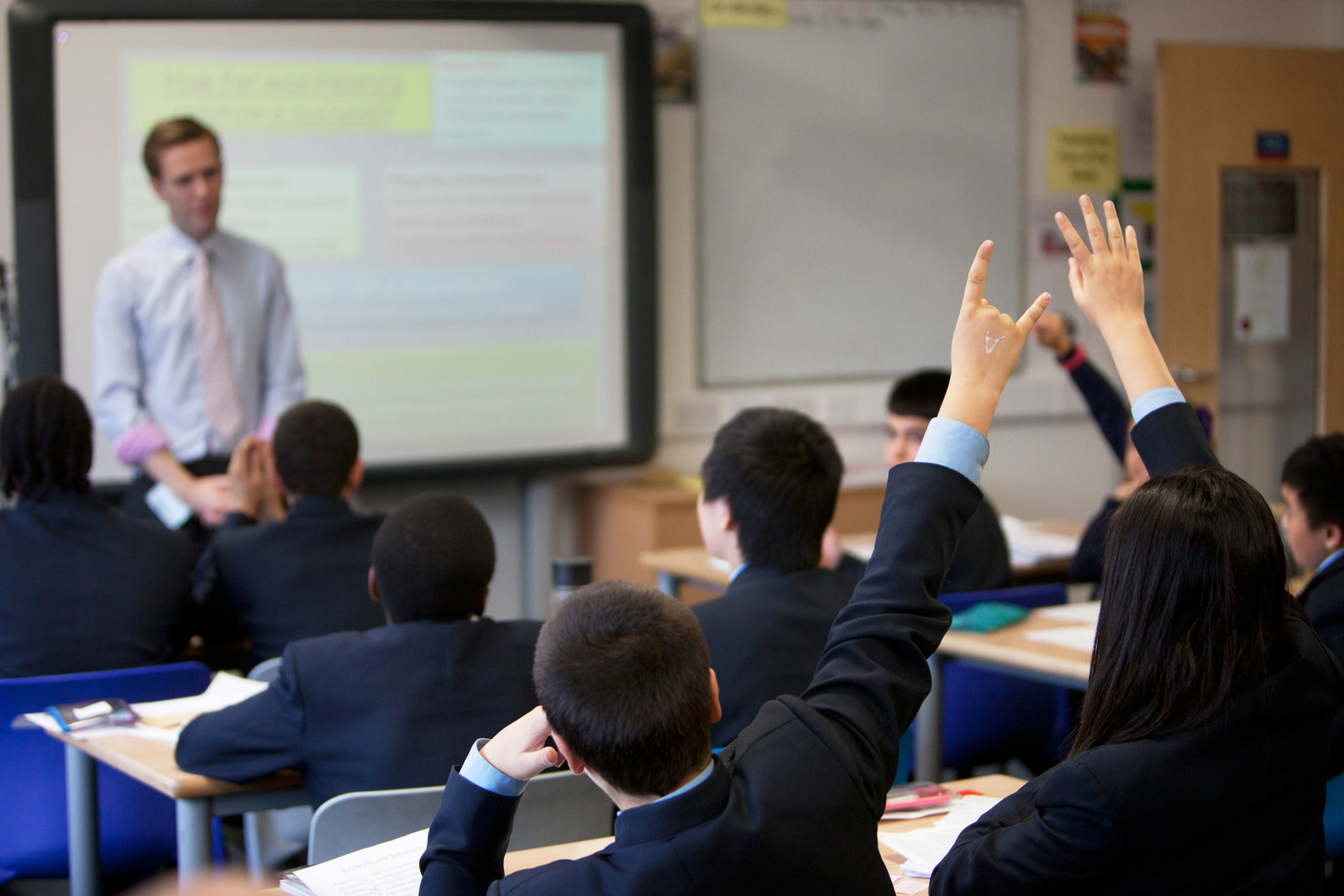 The government is considering allowing pupils to decide whether or not they want to take sex education classes, it has emerged today.
Previously, the decision to allow secondary school pupils to receive sex education has rested with parents.
Education secretary Justine Greening indicated the shift in a policy paper published on Wednesday, following her announcement yesterday that relationship lessons would be compulsory for all school pupils.
"We are looking at what point the responsibility should fall to the pupils," a Department of Education spokesperson confirmed to BuzzFeed News.

They went on to stress that the shift was still being discussed, and said they would consult a "wide range" of experts on the appropriate age for pupils to make such a decision.
In the government's policy paper, it notes that the present legislation that provides a parent "with a blanket right to withdraw their child from sex education is no longer consistent with English caselaw (or with the ECHR and UNCRC)".
Some MPs have questioned whether allowing parents to prevent their children from sex education remains consistent with English case law.
Labour MP Diana Johnson, who has queried government policy on sex education before, told Schools Week that the current legislation is "quite frankly now outdated".

Ian Green, chief executive of the Terrence Higgins Trust, said it would "welcome" discussions around allowing pupils to make their own decisions to go to sex education classes.

"All young people deserve to receive accurate and consistent information about sex and relationships," he said in a written statement to BuzzFeed News. "If they are missing out on key lessons for any reason, we may not see the full impact of mandatory Sex and Relationships Education on their mental and sexual health, and on wider tolerance and anti-bullying efforts."
Rachael Krys, co-director at the End Violence Against the Women (EVAW) coalition, said it was "positive" the government was examining the issue. "In an ideal world, this is information that children need and should have," she told BuzzFeed News.
However, she noted that the question around parental consent was a long-running debate, and how the government framed the legislation around the shift – specifically at what age it deemed appropriate to grant pupils the right to decide – would be key.
It follows an announcement by Greening yesterday that would dramatically overhaul current legislation on relationship and sex education, or RSE. Greening intends to implement compulsory relationship education for all children in primary schools.
All pupils at secondary schools will receive sex education, although in written remarks yesterday Greening said the lessons would be "sensitive to the needs of the local community; and, as now, faith schools will continue to be able to teach in accordance with the tenets of their faith."
The announcement was widely celebrated, although LGBT groups cautioned there was a pressing need for the new measures to specifically address the needs of LGBT children and teens.
The revised measures are due to become legislation in September 2019.