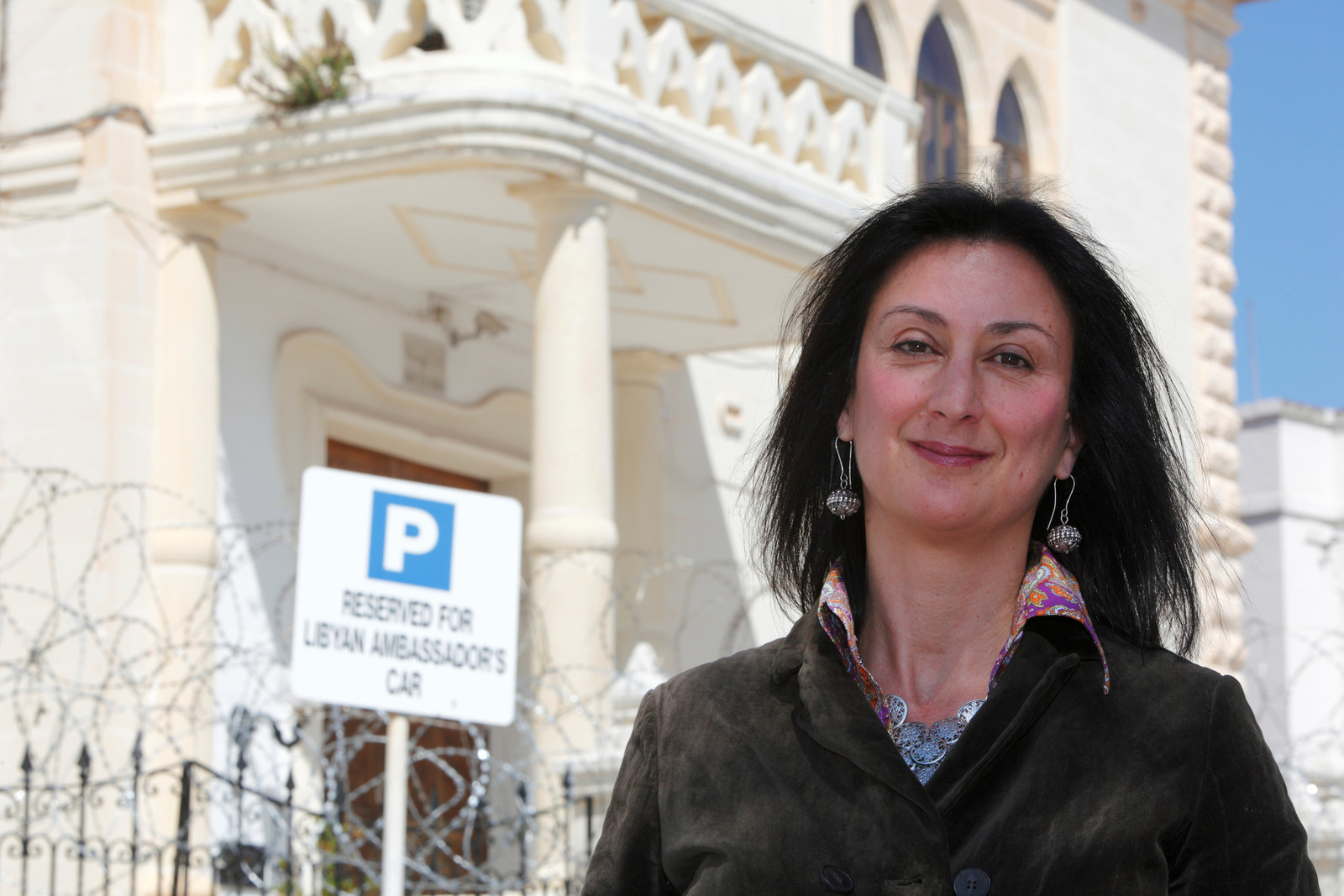 Ten people have been arrested in connection with the death of a journalist who was murdered in Malta earlier this year.
Daphne Caruana Galizia was killed when a car bomb detonated just yards from her home in October. The highly respected journalist had worked on stories tackling high-level corruption and organised crime on the small island, as well as on the international Panama Papers expose.

In a press conference, the Maltese prime minister Joseph Muscat confirmed that eight individuals, all with criminal records and Maltese citizens, had been arrested. The PM later tweeted saying two further people had been detained.
"I have a clear idea of what they did and who they are but I cannot give more details at this time," Muscat said this morning, the Times of Malta reported.

He continued that the FBI, Europol, and forensic experts from the Netherlands had contributed to the operation, alongside Maltese officials.
Maltese officers now have 48 hours to investigate the individuals, with searches ongoing, before they have to be released – or charged.
In a carefully written statement, released through his spokesperson, Muscat cited a 2002 bribery case in which the defendants used the then PM's statement in defence, arguing the mass media coverage had compromised their right to a fair trial.
The statement noted it was important that it achieved "the necessary balance between the right and interest of the public to receive information on one hand, and the need to respect the presumption of innocence on the other, in such a manner as to avoid that whoever is potentially guilty would get off the hook on a legal technicality."

Galizia's family are mounting legal action against the Maltese government, alleging the government is failing to ensure that the investigation into her death is fair and impartial.

Only two days ago, MEPs sent to the island to examine the investigation said they were "seriously concerned" about the rule of law on the island, and were leaving "even more worried", the Guardian reported.