Refugees Used A Battering Ram To Force Open The Greece-Macedonia Border
It remains unclear how many made it through the barbed-wire fence.
Desperate refugees have pulled down part of a barbed-wire fence on the Greece-Macedonia border using a makeshift battering ram.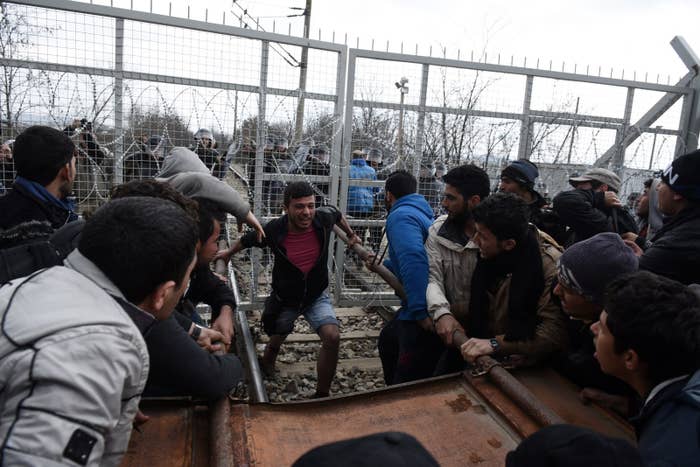 Police reportedly fired tear gas at the crowds after they used what appeared to be part of an old sign to tear down a section of the fence near the Idomeni border gate in Greece.

Dimitris Tosidis, 29, a freelance photographer who lives only a few kilometres from the border on the Greek side, witnessed the protest on Monday morning.
"It was an odd fragment from the railway, so they [the refugees] took it off the old sign a few minutes away," he told BuzzFeed News. "They used it against the fence and suddenly the whole [part of the] fence went down."
Tosidis said he doesn't believe any refugees made it through. "Just afterwards they used tear gas. It was a chaotic moment."
"Four or five hundred people tried to get away but it was impossible," he said. "It was not only refugee men, but lots of mothers and children. They had put them in the front of the fence before it came down and it was very difficult to escape for everyone."
He also said he saw "lots" of people on the ground as people ran away, with some people having difficulty breathing.
As many as 8,000 people, many from Syria and Iraq, are stranded at the Greece-Macedonia border. Some have been there for days, squashed into a border camp meant for 2,000.
Macedonia, Slovenia, Croatia, and Serbia all announced a daily cap on refugee numbers last week. By Saturday, just 150 people had crossed north into Macedonia.
It is believed events were sparked after a rumour that the border was opening again began circulating. When it was discovered only 50 people were permitted to cross, frustrated refugees began pulling down the barbed-wire fence.
After the fence was breached, eyewitnesses claimed, Macedonian security forces launched tear gas at those attacking the fence.
Gemma Gillie, 28, who has been in Greece with Doctors Without Borders (aka Médecins Sans Frontières, or MSF) since November, said there was "absolutely no warning" before.
"I was at the border when the protest when it was happening. We heard three or four loud explosions and initially we thought it was a smoke grenade," she told BuzzFeed News. "Then a gust of wind blew it and that's when we realised it was tear gas."
She added: "There was no question it was tear gas."
Gillie, who was standing next to Greek police officers at the time, said the crowd almost immediately scattered, with many running to the MSF clinic nearby.
"Some people had passed out because of the tear gas," she said. "We have treated 15 people, including nine children. We expect the number will be much higher by the end of the day."
"I've seen children collapsing from being gassed, my skin is burning there's so much gas in the air. Refugees not giving up, approaching fence," Monika Klainowska, at the border, wrote on Twitter.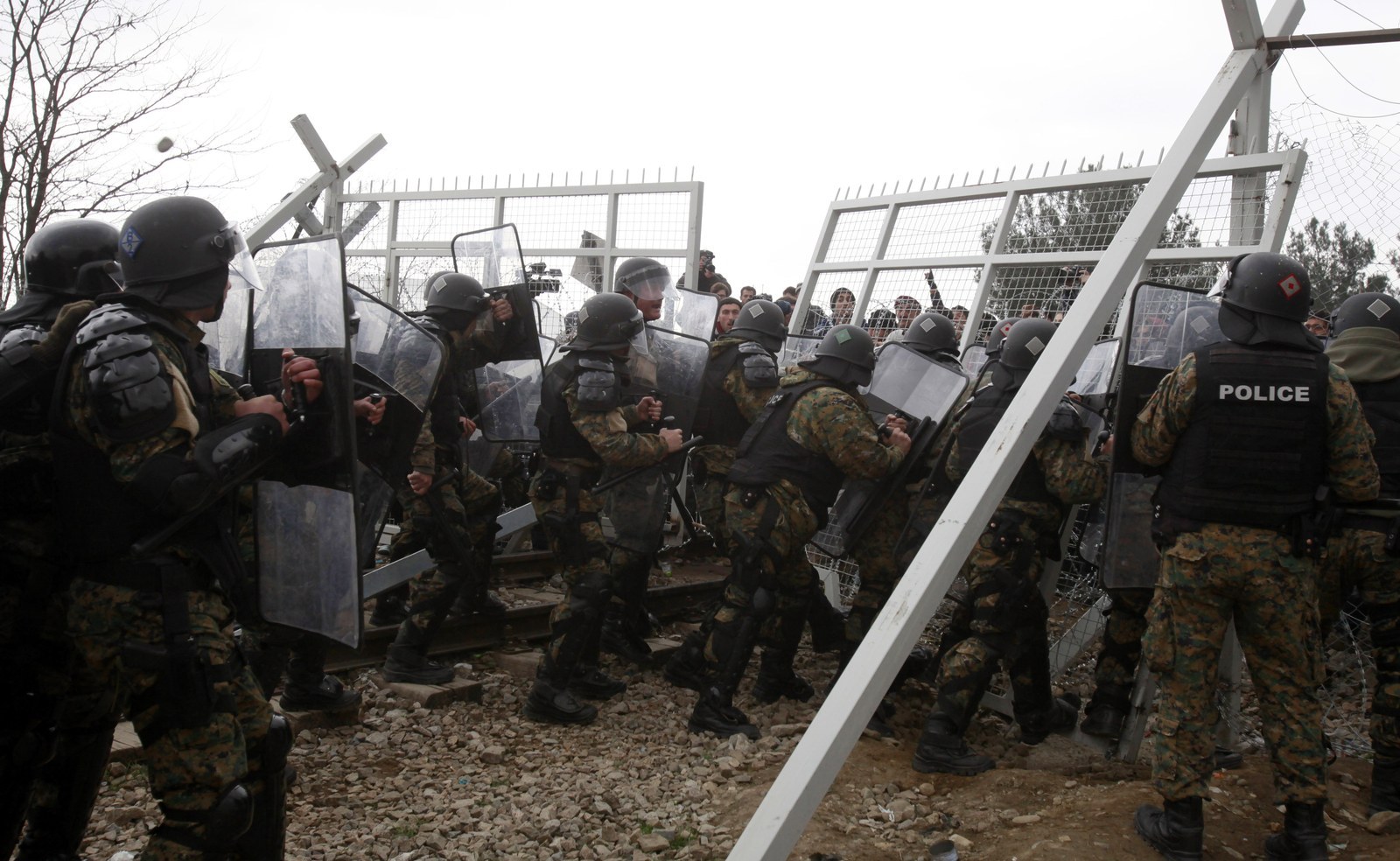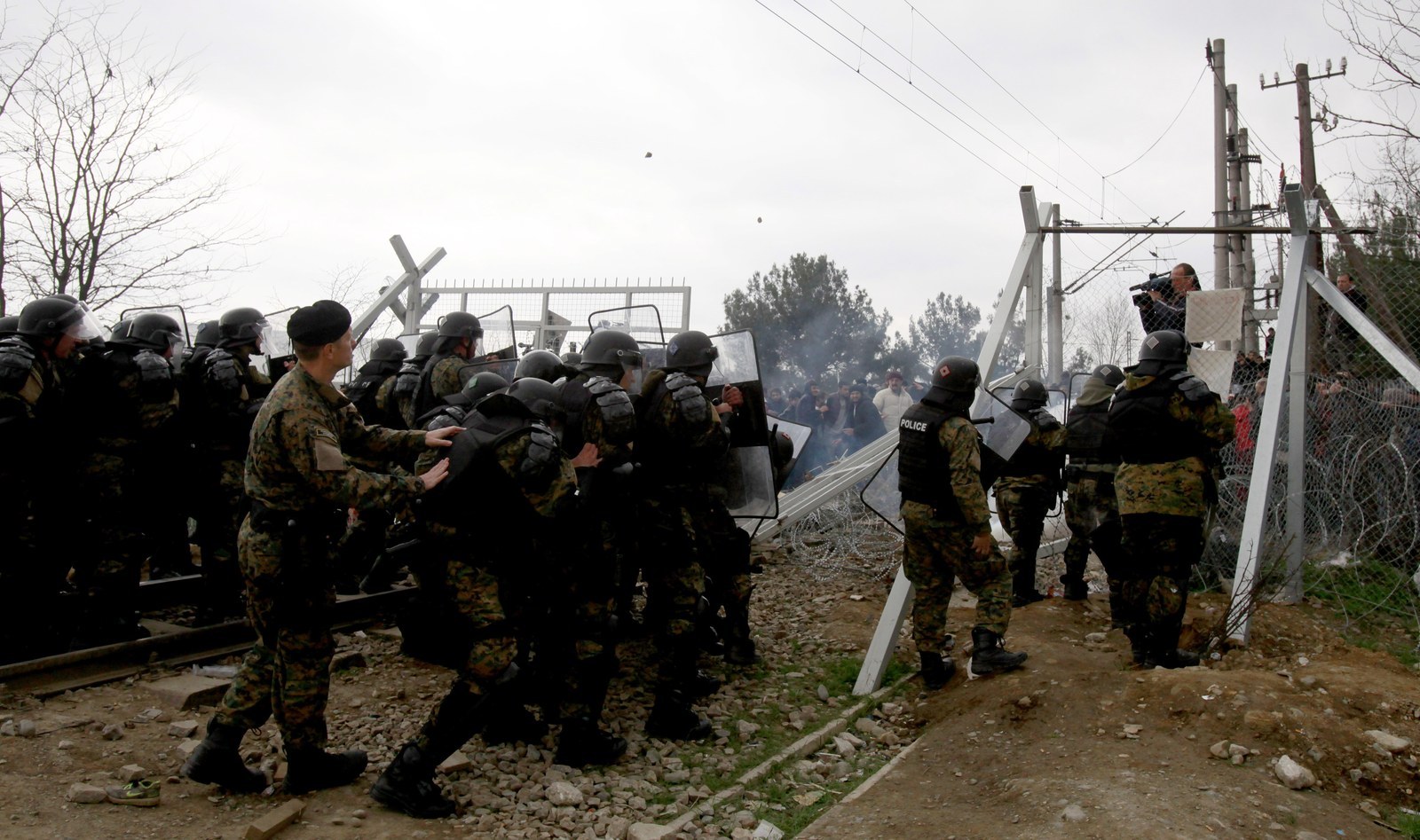 Activity at parts of the border appears to have quietened. Gillie said the border was mostly peaceful now, although there were still large groups of people desperately waiting.
"There is a real sense of anxiety, for a whole range of reasons," she said.