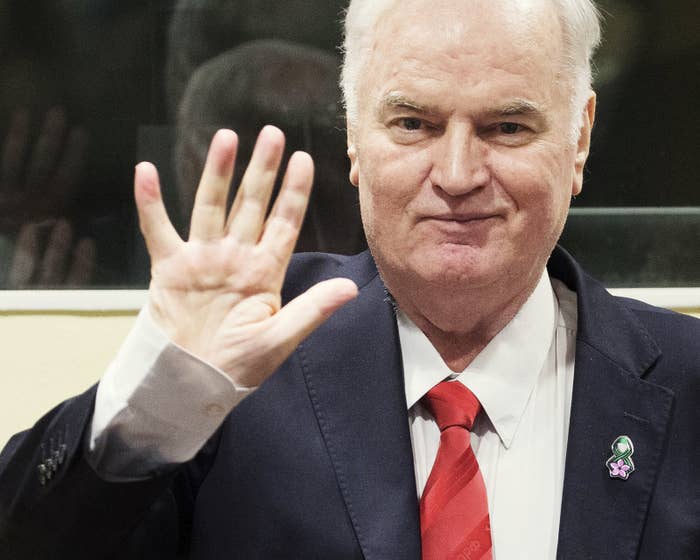 The former Bosnian Serb commander Ratko Mladic has been found guilty of genocide and sentenced to life imprisonment by a United Nations court.
Mladic was convicted on 10 of the 11 counts against him, including genocide in Srebrenica in 1995, crimes against humanity and persecution across the country, his brutalization of Sarajevo, and taking UN peacekeepers hostage.
However, presiding judge Alphons Orie found the 74-year-old not guilty of one count of genocide in 1992, during the siege of Sarajevo.

Following the conclusion of the trial, the Associated Press reported that Mladic's defense lawyer said he would be appealing the convictions. Mladic's son, Darko, also said his father would appeal the life sentence.
Mladic, known as the "butcher of Bosnia", was a notorious Bosnian Serb commander during the 1992–95 conflict. The war is estimated to have killed 100,000 people, displaced more than 2 million, and resulted in the rape of an estimated 12,000 to 20,000 Bosniak (Bosnian Muslim) women.
During interviews before his capture in 2011, he remained defiant about the men under his command and their actions.

At the court hearing, Mladic requested a toilet break and when he returned 30 minutes later, he shouted at the presiding judge. He was subsequently thrown out of the chamber for the remainder of the sentencing proceedings.

Fikret Grabovica, of the Association of Parents Whose Children were Killed in Wartime, said outside the Hague that Mladic's behavior in court showed "what a coward he is".

Survivors watched from outside the court, with reports that when his sentence was announced many burst into spontaneous applause, while others wept.
Some survivors expressed frustration that more hasn't been done to prosecute the many other perpetrators who remain free.
"Mladic is only one man. He will be sentenced to life in prison, for sure. But there are thousands of 'Mladics' walking free. They are walking around, they are laughing in my face. They are spitting in my face," survivor Mevludin Oric told journalist Karmelina Husejnovic.

The Mothers of Srebrenica, a Netherlands-based activist group that campaigns for the 6,000 survivors of the siege, welcomed the verdict and sentence.
Spokesperson Hajra Catic told BIRN (Balkan Investigative Reporting Network) it was "partial justice", and that it was "good that it is life in prison. This is of symbolic importance".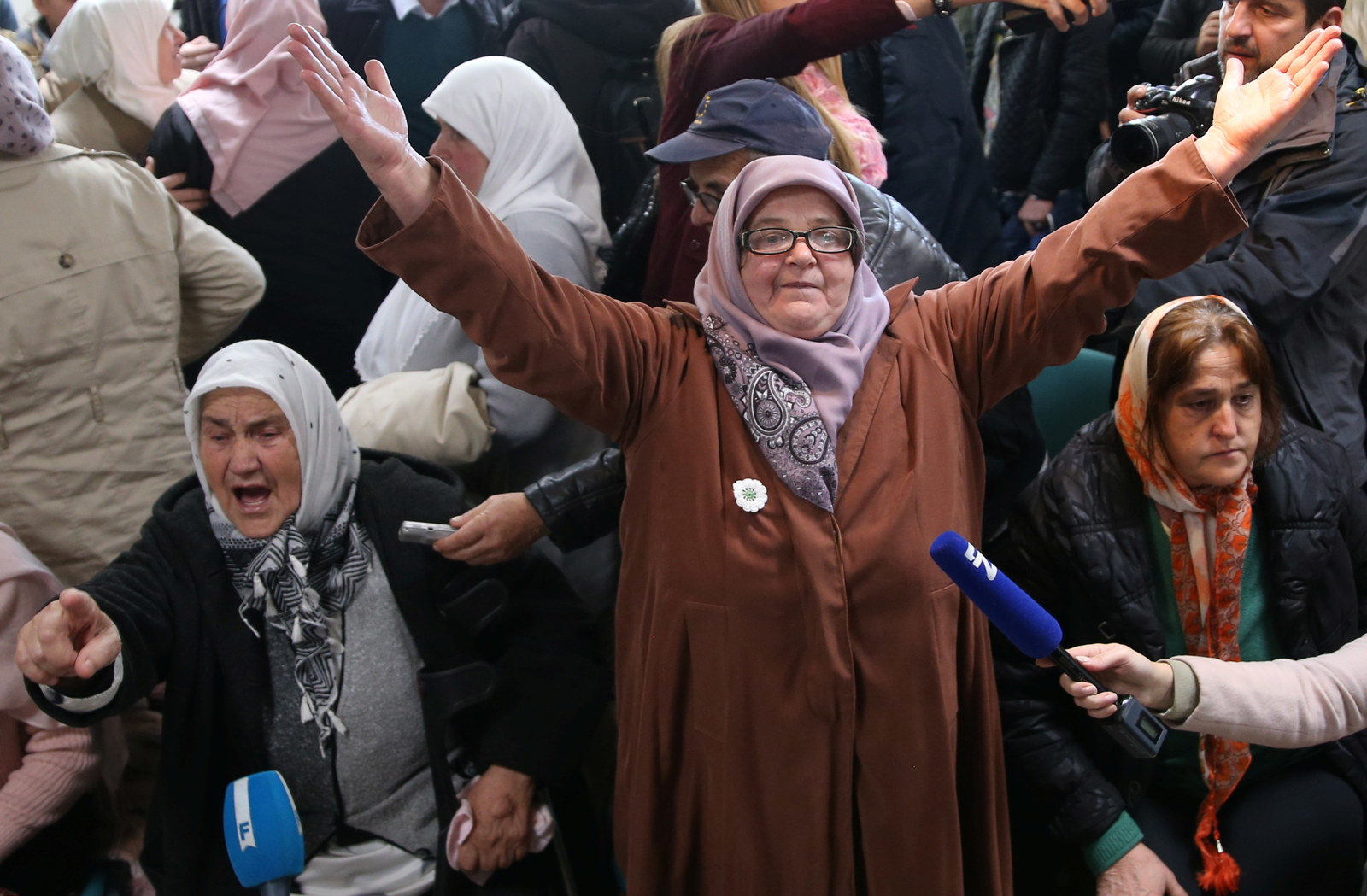 Srebrenica, a designated a "safe zone" by UN peacekeeping forces, was besieged by Bosnian Serbs in 1995. In exchange for 14 Dutch peacekeepers held captive by the attacking force, the UN withdrew protection for thousands of Bosniaks who had sought shelter from forces under the command of Mladic. In the following days an estimated 7,000 men would be killed by such soldiers around Srebrenica.

After being indicted for war crimes, Mladic went into hiding – protected by friends and former associates – for 16 years, and was only captured in 2011.

Mladic has been on trial at the International Criminal Tribunal for the former Yugoslavia (ICTY) since 2012, and his case is the last heard by the court.