Thousands of prison officers who walked out must immediately return to work following a high court injunction brought by the government.

The POA, the prison officers trade union, had said approximately 8,000 staff were engaged in a walkout – which it insisted was not a strike – from 12am last night over what it said were unsafe working conditions. The action was expected to last for 24 hours.

The Ministry of Justice this morning condemned the demonstrations, saying there was "no justification for this action" and that it would take "the necessary legal steps" should the officers not return to work today.
The government later won a high court appeal against the union's decision to ask officers to down tools.

"The injunction prevents the POA and any of its officials including local officials from inducing, authorising or supporting any form of industrial action by any prison officer which would disrupt the normal running of the Prison Service in England and Wales," an MoJ spokesperson said in a statement.
"We have been clear that we expect prison officers to return to work with immediate effect. The union's position is unnecessary and unlawful and will make the situation in our prisons more dangerous."
Steve Gillan, general secretary of the POA, said earlier that the walkout was a "last resort", as "we can't continue as we are".

"Our members, as you have seen from all the statistics, are getting assaulted at work on a regular basis," Gillan told BuzzFeed News. "Prisoners are committing suicide, they are self-harming, they are assaulting each other, they are using all sorts of drugs. They are assaulting my members."

He also declined to rule out further walkouts, noting that "this could be an ongoing action".
"This should not be a matter for the courts," Gillan said. "This is a health and safety issue that should be resolved between the employer, government officials, and the union on behalf of its members."

Gillan said the POA was seeking an urgent meeting with justice secretary Liz Truss. He said the association had made a number of suggestions to improve prison safety and officers' working conditions that had "fallen on deaf ears".
In a statement provided to BuzzFeed News before the high court decision, an MoJ spokesperson said the department had engaged in "constructive talks" with the POA over the previous two weeks.
The spokesperson cited 2,500 additional frontline officers promised by Truss last month, and said the department had presented the union with a "comprehensive response to a range of health and safety concerns".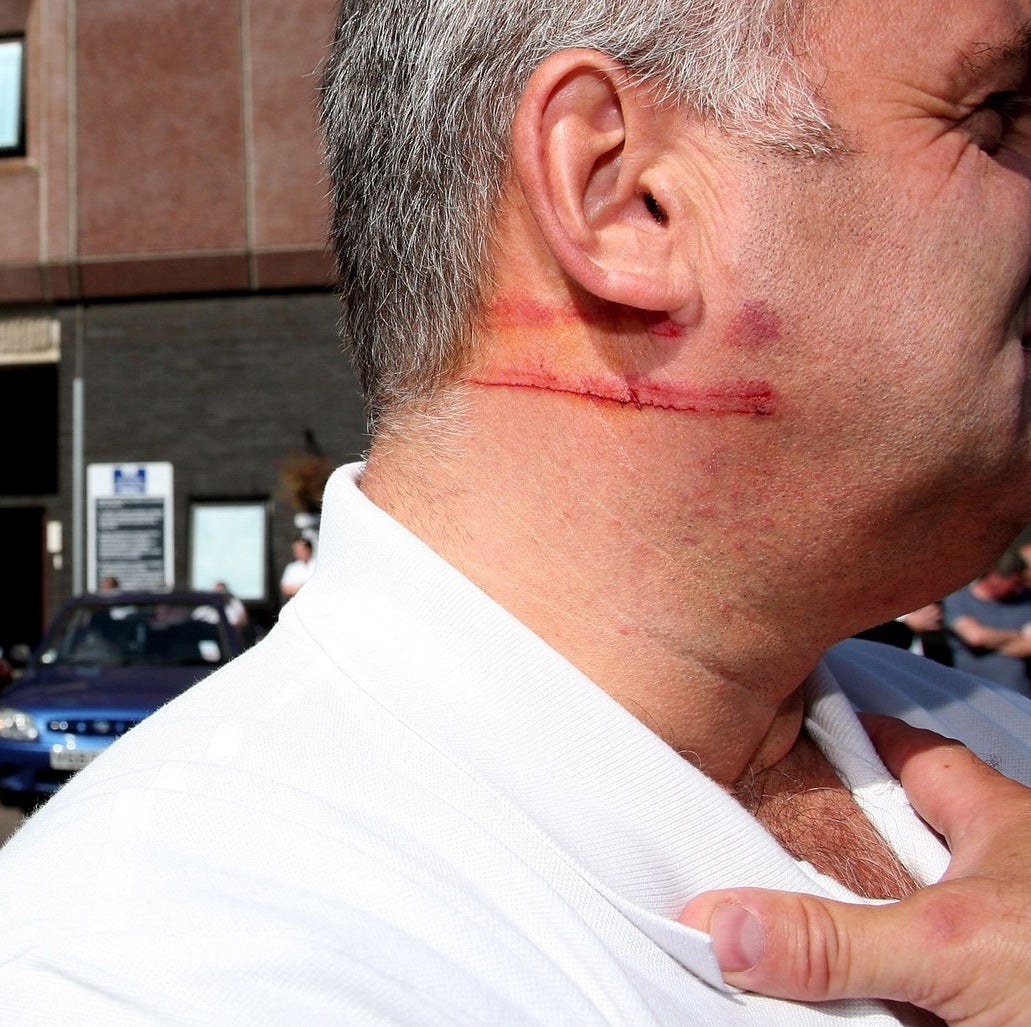 They added: "We have well-established contingencies in place to manage prisons and keep the public safe but we are clear that this constitutes unlawful industrial action, and we will seek remedy in the courts."
The walkout follows a threat from the POA to "take matters into their own hands" following weeks of unrest in prisons across the country.
Last week at least 200 inmates in Bedford prison rioted in protest over living standards, while the week before two prisoners escaped from the category B Pentonville prison in London. Earlier this year, a man died in the same prison following an altercation between inmates.
In response, Truss announced a white paper last month that promised £1.3 billion investment over the next five years including the 2,500 extra officers, drug tests, and greater freedom for prison governors.
In a statement earlier today, Labour's shadow justice secretary Richard Burgon said it was "clear that ministers have lost the confidence of prison officers as a result of workforce reductions and the daily experience of assaults on staff".
He called on the justice secretary "to reassure the public and staff immediately that prisons are safe places to work".
Speaking in parliament earlier today, Truss condemned the POA action. "The union's position is unnecessary and unlawful and it will make the current situation in our prisons more dangerous," Truss told MPs in response to an urgent question on the situation from Burgon.
Burgon said the MoJ had "lost control" of the situation, labelling the prison system "a service in crisis".
"This is a secretary of state in denial," he told Truss.
But Truss, and her prison minister, Sam Gymiah, refused to be drawn, reiterating that they viewed the walkout as "illegal industrial action" – while praising officers' work.
"I support prison officers and think they do a fantastic job," Truss said. "The people I am attacking are the prison officers association, who have called this illegal action despite the fact that we were in talks with them." The justice secretary urged the POA to come "back to the negotiating table".
The Howard League for Penal Reform, an organisation that campaigns for better conditions in prisons, said jails across the country were struggling to deal with a "toxic" mix of rising violence and inadequate staffing.
"This industrial unrest piles yet more pressure on the Ministry of Justice to take the overcrowding problem seriously and do all it can to reduce prison numbers," Andrew Neilson, director of campaigns, said in a statement to BuzzFeed News earlier.

"Violence behind bars has reached unprecedented levels, there are 100 incidents of self-injury recorded every day, and two prisoners a week take their own lives. Men spend much of the day locked in their cells doing nothing."
He continued: "There are plans to recruit new staff, but a real fear is that it is too little, too late."