OkCupid Finally Removed A Question Asking If People With Low IQs Should Be Allowed To Have Children
People with learning disabilities said the compatibility question was dehumanising.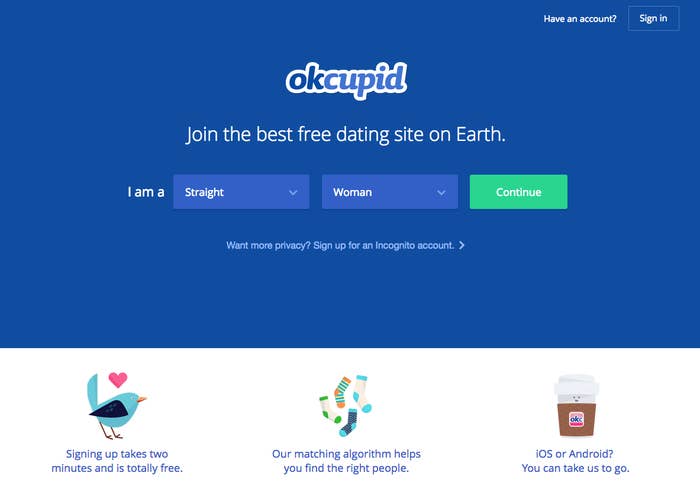 Campaigners and people with learning disabilities have expressed their frustration with an international dating website despite it having removed a compatibility question they said dehumanised them.
The American dating website OkCupid asks people to answer a number of "compatibility" questions when they sign up to the site, and previously included the following: "Would the world be a better place if people with low IQs were not allowed to reproduce?"
Despite a growing petition calling for the question to be taken off the form, it was only this week that OkCupid CEO Elie Seidman told BuzzFeed News it would be taken down.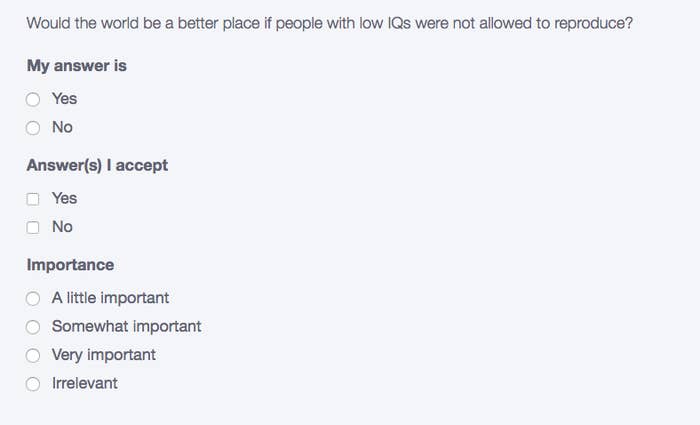 On Tuesday the question was still live on the website, but it later appeared to have been removed.
Ciaria Lawrence, 37, who is married and has a learning disability, said the question was upsetting and hurtful. "It's saying that we can't have a family," she said.

Lawrence, who will celebrate her fourth anniversary with her husband this year and says she'd like to have children, said she first came across the petition after a colleague at the learning disability charity Mencap showed it to her last year.
"It made me feel really angry because it is disgusting," she told BuzzFeed News, "it is discriminatory, and there is no place in 2017 for that kind of question."
"I'm very good friends with a couple who both have a learning disability and they have a little girl. They are brilliant parents," she said. "People with a learning disability deserve love like anyone else."
Just 3% of people with learning disabilities live with a partner, compared to 70% of the rest of the population. Lawrence said: "We have a right to love, to have relationships, like anyone else."
In 2016 she started a petition to ask the company, which claimed to have 3.5 million users in 2010, to remove the question.
Following the company's decision, Lawrence added: "I do worry that their decision to delete the questions and response is just to keep us quiet rather than because they understand our concerns about why the questions was so dangerous."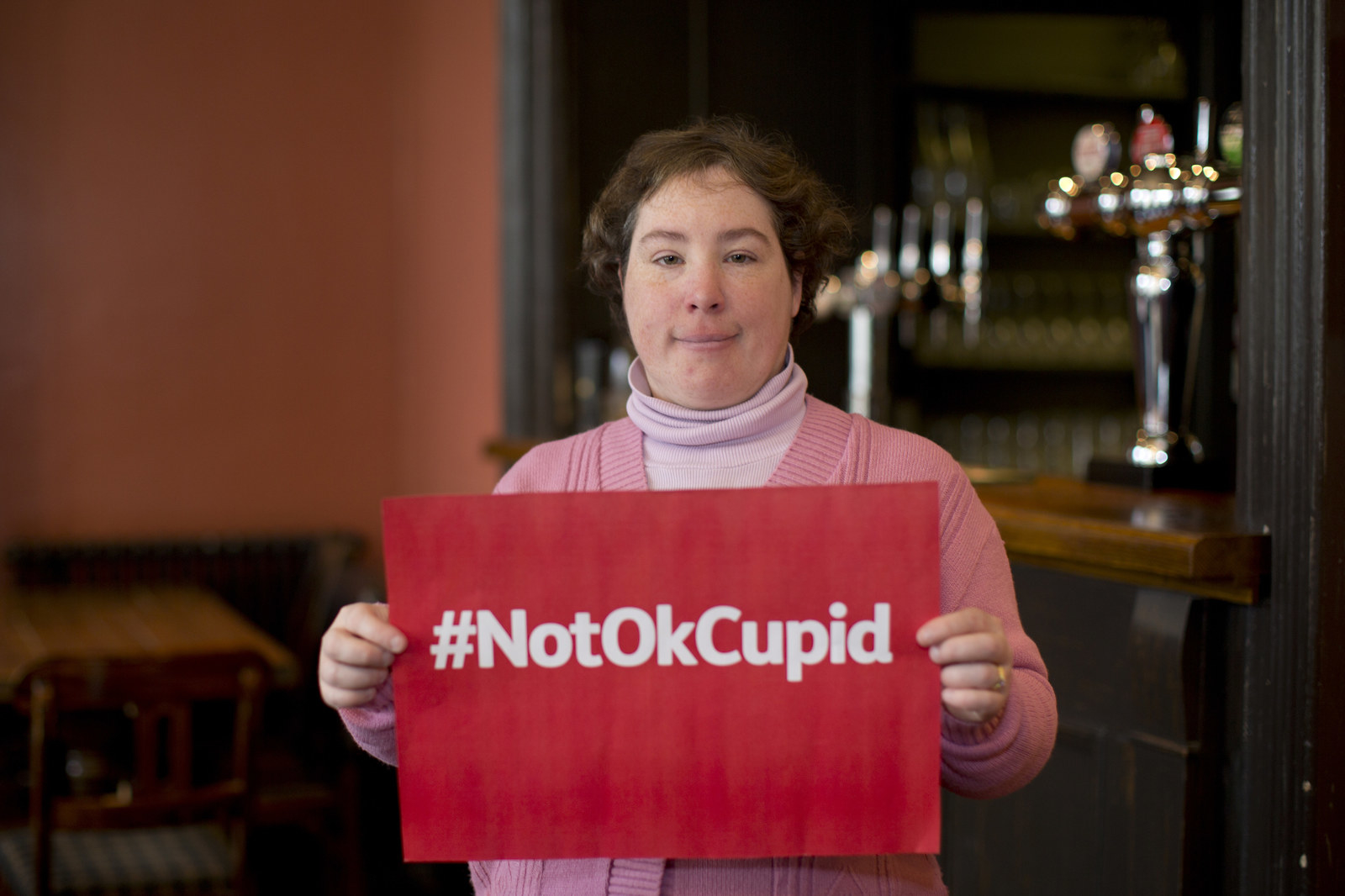 Clare Lucas, Mencap activism manager, said the company's initial reluctance to remove the question was "deeply concerning".
"OkCupid's argument that this question is somehow acceptable because their matchmaking service uses 'provocative' questions simply doesn't stand up," she told BuzzFeed News, citing new research that found almost 75% of those surveyed found the question unacceptable.
Lucas, who welcomed the move by the company to remove the question, said: "It's time that OkCupid start to run a service that is open and welcoming to people from all backgrounds, including people with a learning disability."

Responding to BuzzFeed News, OkCupid CEO Seidman said the dating website had always "been dedicated to inclusivity".
While some of the questions, generated by users and staff over the company's 10 year history, were "absurd and divisive", Seidman said, they "did not reflect OkCupid's editorial point of view".
"OkCupid believes people with low IQs should be able to reproduce," he said. "When the world seems so divided, so full of animosity and fury, OkCupid is going to make one small gesture at lessening the noise. We have removed the question."

Ismail Kaji, 39, a father of three, who has been with his partner for 17 years and who has a learning disability, called the question "shocking" and "unfair".

"I feel that if it was another group I am sure they would not be putting that sort of thing on the website," he told BuzzFeed News. "I am a person who has a family like anyone else."

"I want to know the reason why they think this is ok, because I don't understand," he said. "Everyone has a right to have a relationship. People are people at the end of the day."
Kaji said he was still unhappy with OkCupid's "stubborn" actions over the question. "OkCupid have not apologised," he said. "I do not feel they understand why this question was so offensive to people with a learning disability."
He continued: "There are some people who think people with a learning disability should not be allowed to have children. Questions like the one OkCupid had on their website only add to these beliefs."