The letter signed by British PM Theresa May last night has been received by the president of the European Council, formally triggering the UK's departure from the EU.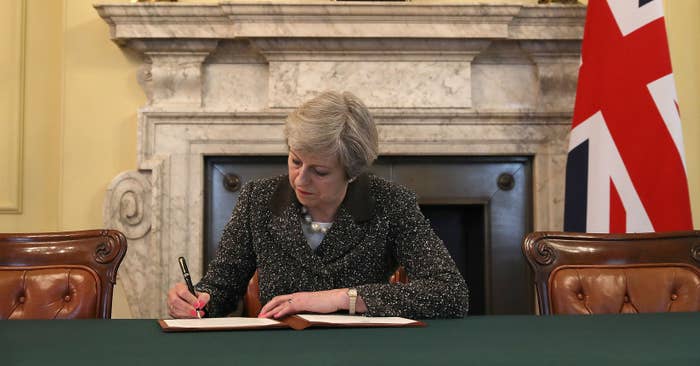 It was a joyous day for some of the 52% of people who voted to leave the EU. For others...not so much.
Some happy people were literally flying the flag for Britain.
A "great day for democracy", some said.
Other people had very specific ideas of how they planned to mark the historic occasion.
People got quite creative.
And quite dark.
Some chose to celebrate with denial.
Either way, there will be drinking.