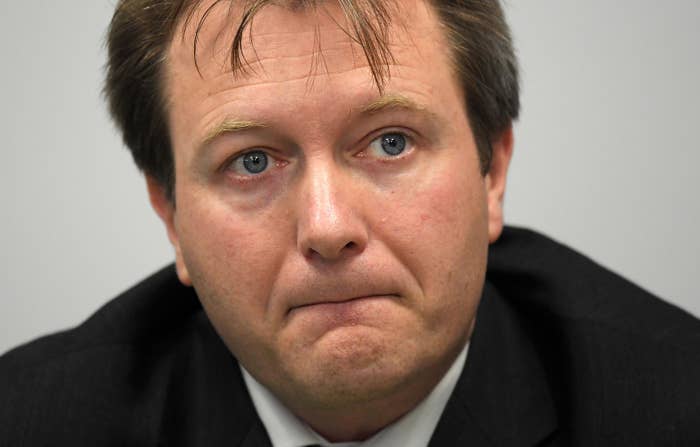 The 3-year-old daughter of Nazanin Zaghari-Ratcliffe and Richard Ratcliffe can no longer talk to her father – because she has forgotten English, Zaghari-Ratcliffe's MP said today.
Zaghari-Ratcliffe was imprisoned by the Iranian authorities in April 2016, accused of spying on Iran. Her family insists she was on holiday. The couple's daughter, Gabriella, was with her mother at the time she was seized by Iranian authorities.
Gabriella is currently allowed to see her mother, held in prison, just twice a week.

Ratcliffe, who finally met with foreign secretary Boris Johnson earlier today following months of lobbying and an inflammatory gaffe from Johnson, said they had a productive meeting.
Speaking alongside his constituency MP, Tulip Siddiq, Ratcliffe said Johnson, with lawyers, was considering diplomatic protection for his wife. It would not be an "unprecedented" step, he said, but it would be unusual.
Siddiq said the foreign secretary is "keen" for Ratcliffe to accompany him to Iran, but also highlighted the urgency of the situation – for both Zaghari-Ratcliffe and the couple's daughter.

"He hasn't seen his daughter in 19 months, and Gabriella has lost the ability to speak English now, so it is very difficult for Richard and Gabriella to communicate," she said. "They are talking via Skype, but ... she doesn't speak English, [and] he doesn't speak Farsi."
Ratcliffe said he was extremely concerned about his wife's health after 19 months of imprisonment. "She was clearly very traumatised," he said. "She talked about being on the verge of a mental breakdown, and I absolutely think that's true."
He went on to say that he was becoming "exponentially" concerned about his wife's health, especially given that she had discovered lumps in her breast.
A statement from the Foreign Office said Johnson would leave "no stone unturned" in attempting to get Zaghari-Ratcliffe back to her family. He said his "overriding principle" was to secure a permanent and not temporary release.