The mother of a man killed in an apparent drive-by shooting in north London has issued an emotional appeal for witnesses.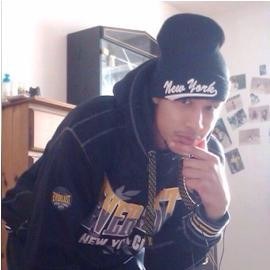 Oliver Tetlow, 27, suffered multiple gunshot wounds to the chest on 9 March in Church Road, in the Harlesden area, and despite the efforts of passers-by and emergency services was pronounced dead at the scene.
Police said they believe his murder was a "tragic case of mistaken identity".
Tetlow's mother, Pamela Humphrey, released a statement through the Metropolitan police on Wednesday calling on anyone who has any information on the death of her son to come forward.

"My son was an innocent bystander," she said. "It is a heartbreaking tragedy that any mother or parent will understand.
"I miss my son very much. Our family miss him very much; he was loved and is still loved."
Witnesses have described seeing a man, believed to be in a dark hatchback vehicle, fire an automatic weapon at "point-blank range" at Tetlow, hitting him multiple times, according to the Evening Standard. A postmortem on 11 March confirmed Tetlow died from gunshot wounds.
Humphrey described her son's death as an execution and said the only way to prevent further shootings was to bring those involved to justice.
"These people claim to have no fear but they do have one overriding fear and that is of being caught," she said. "Let's reflect that fear by passing on information that will see them being caught.
"Providing information in this case isn't a matter of honour, these people do not respect the honour or safety of people ... They believe they are a law unto themselves."
Humphrey added: "Please, please help me and yourselves to bring the killer of my son and the accomplices of the killer to the full justice of this country.
"My son's death will not then have been in vain, you may save some innocent person, or the life of one of your family or close friends."
Humphrey ended by asking to "please, please help me, help my family", adding: "I hope you're never put into the awful situation that we find ourselves in right now."
Detective Chief Inspector Mark Lawson of the homicide and major crime command, who is leading the investigation into Tetlow's death, said officers had returned to the scene and encouraged witnesses to come forward.
Anyone contacting the police would be treated with the "utmost sensitivity", he said, and specifically appealed for the driver of a white transit van, parked in Church Road at the time of the attack, to come forward. Officers believe the driver may have been in the vehicle when Tetlow was shot.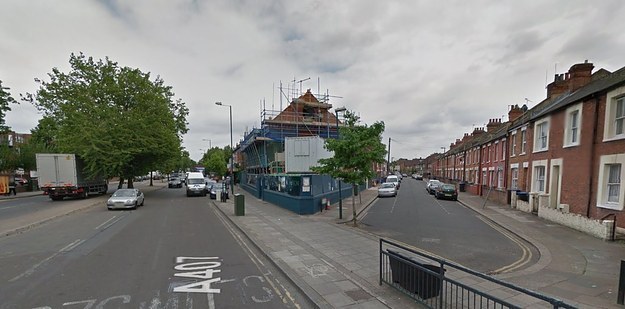 Seven people have been arrested as part of the investigation. A 29-year-old, a 24-year-old, a 23-year-old, and a 21-year-old have been arrested on suspicion of murder. All have been bailed until mid-June.
Three men, two aged 18 and one aged 19, have been arrested on suspicion of robbery and bailed until early May.