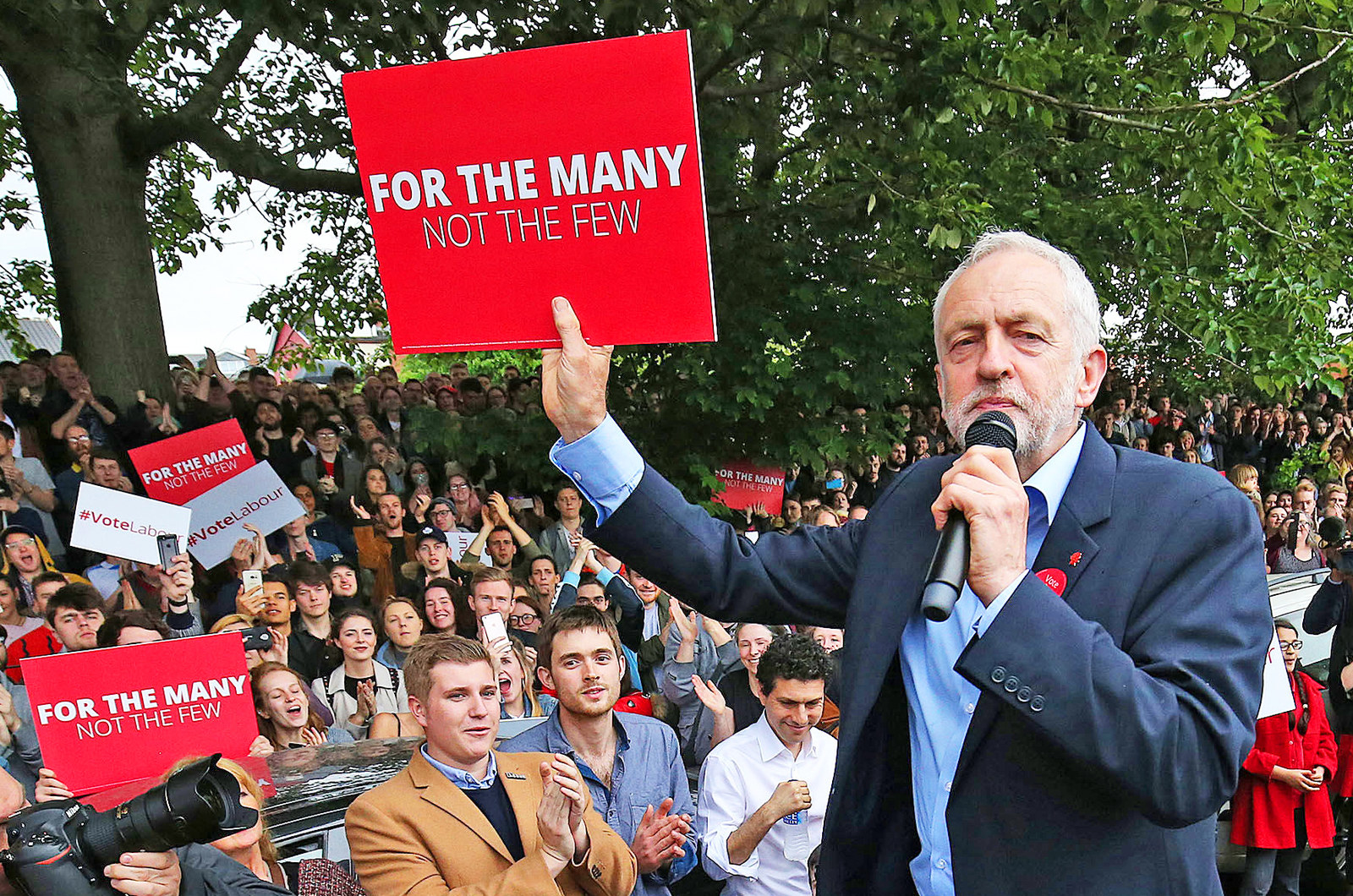 The Labour party would introduce a tax levy on "fat cat" companies, as well as nationalising the water and sewage system, according to leaks ahead of the party's official manifesto launch today.
Plans in the Labour manifesto state that big banks, businesses, and football clubs would have extra taxes levied on them should they pay their employees more, the The Guardian reported.
The proposal is designed to discourage companies from paying their staff very high salaries: A 2.5% levy would be charged to any company that pays salaries over £330,000, and 5% on salaries above £500,000. It is intended to hit companies rather than employees.
Labour's plans follow a growing outcry over the outlandish discrepancy between the average worker's salary, and that of CEOs or top bosses. According to the High Pay Centre, a think tank that monitors the salaries of top earners, by 4 January the highest earners have already been paid more than the average worker will make in a year.
Other plans include the creation of nine new public bodies in England that would manage the water and sewage systems. In an interview with the BBC's Today programme this morning, shadow chancellor John McDonnell said there were "different mechanisms" by which water could be nationalised, with one an "outright purchase", and another being to offer "bonds for shares in an exchange scheme".

Ending the practise of paying dividends to shareholders could see household bills reduced by £100 annually, party sources told the broadcaster.
The move would return the water industry, sold off by Conservative leader Margaret Thatcher in 1989, to public ownership and follow plans – detailed in the leaked manifesto last week – to renationalise the railways and Royal Mail.
In his Today interview, McDonnell appeared unaware of the most recent figures for the UK's deficit. Instead, he cited the number from 2015/16 – the first figure that appears when you google "deficit UK".
Looks like there are no comments yet.
Be the first to comment!