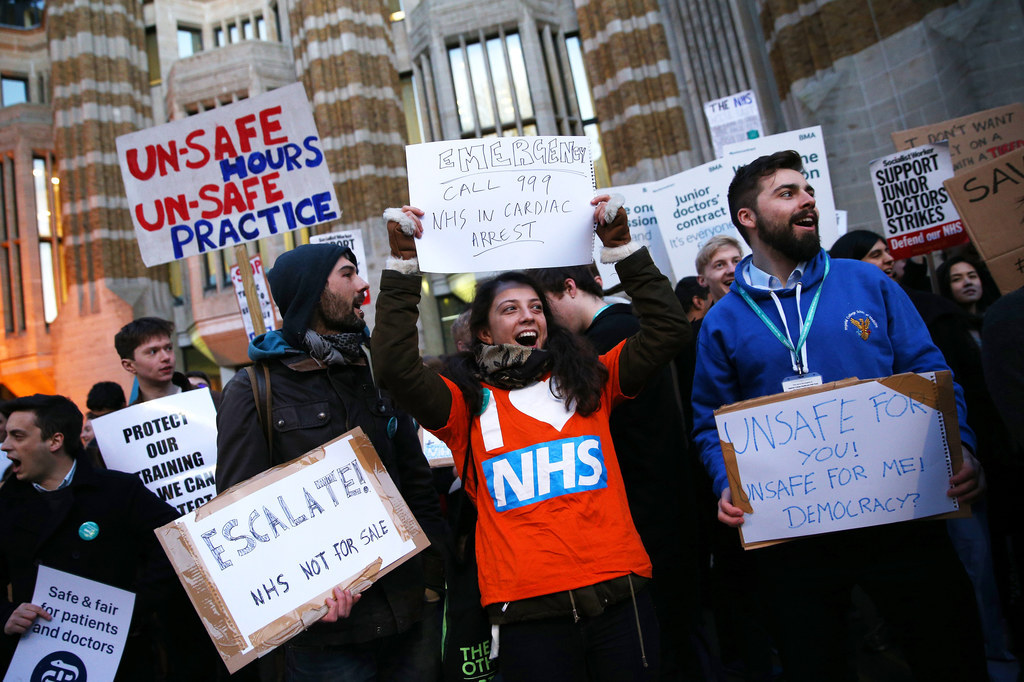 Junior doctors have escalated their planned industrial action next month to include a walkout of A&E departments, it was announced on Wednesday.
A "full withdrawal of labour" will go ahead between 8am and 5pm on 26 April and between the same hours on 27 April, the British Medical Association (BMA) said

In contrast to earlier industrial actions, junior doctors – fully qualified physicians in their first 10 years of practice – will not provide emergency care or continue to work in A&E departments in the strikes.
"No junior doctor wants to take this action but the government has left us with no choice," Dr Johann Malawana, BMA junior doctors committee chair, said in a statement.

He said the government, which is at loggerheads with NHS doctors over planned changes to their contracts, would bear "full responsibility" for the strike.
Malawana, who said 98% of balloted junior doctors supported strike action, said the government was creating an "impossible" situation by refusing to engage with junior doctors and was "wilfully ignoring the mounting concerns over its plans".
"Faced with this reality what else can junior doctors do?" he asked.
"We deeply regret the disruption to patients and our message to patients is clear. This action is wholly avoidable but the government must choose talks over imposition."

The planned strike will follow an already-planned 48-hour action from 6 April to 8 April that will see doctors down tools but continue to provide emergency aid.

It is the latest in the now long-running dispute between junior doctors and the health secretary Jeremy Hunt over the imposition of a new contract that Hunt says will help deliver a "seven-day NHS".
A spokesperson for the Department of Health called the strike escalation "both desperate and irresponsible" and in a statement told BuzzFeed News it would "inevitably put patients in harm's way".
"If the BMA had agreed to negotiate on Saturday pay, as they promised to do through ACAS in November," the spokesperson said, "we'd have a negotiated agreement by now – instead, we had no choice but to proceed with proposals recommended and supported by NHS leaders."