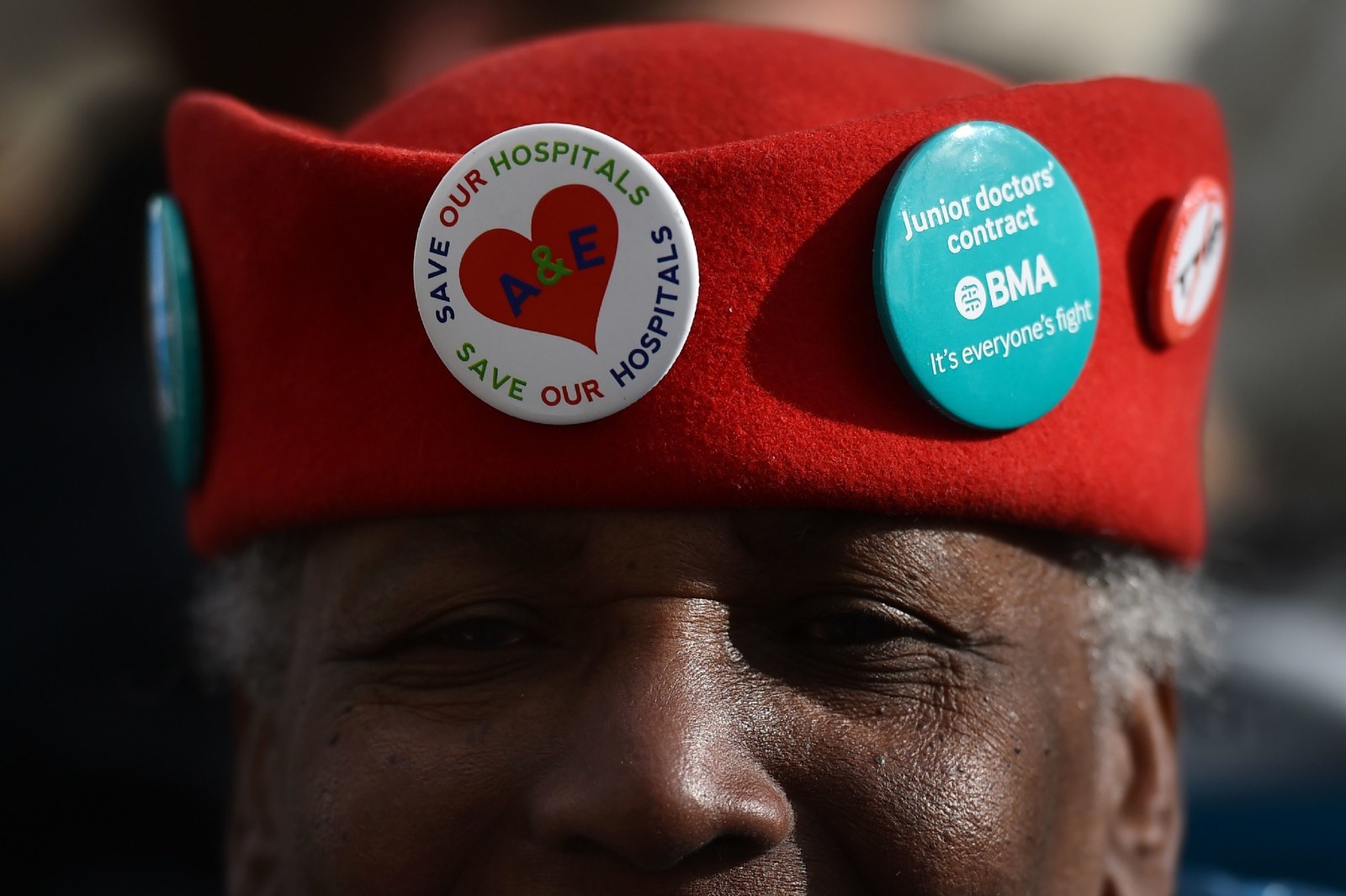 Junior doctors in England have reached an agreement with the Department of Health over controversial new contracts.
Following 10 days of lengthy negotiations, Sir Brendan Barber, chair of the independent Advisory, Conciliation and Arbitration Service (Acas), which oversaw the talks, announced that the two parties have agreed new terms.
The revised contract will be balloted to 45,000 British Medical Association (BMA) junior doctor members. If satisfied with the revised terms, some elements of the contract will be implemented later this year.
In a statement, Barber said all the negotiators had worked with "great intensity" to achieve a breakthrough.
He praised the leadership of the BMA's Dr Johann Malawana and Sir David Dalton, NHS chief executive. Barber added that he was "grateful" to health secretary Jeremy Hunt for engaging with the negotiations to "help move the discussions forward".
Malawana, chair of the BMA's junior doctors committee, said the agreement will deliver a "fair and safe contract".
"This represents the best and final way of resolving the dispute," he said, "and this is what I will be saying to junior doctors in the weeks leading up to the referendum on the new contract."

Hunt also welcomed the decision, saying in a statement: "The talks have been constructive and positive and highlighted many areas outside the contract where further work is necessary to value the vital role of junior doctors and improve the training and support they are given."
Later on the BBC, the health secretary described the agreement as a "win-win".
"We have everything we need for a seven-day NHS," he said. "We have also made some concessions around maternity and more flexibility in roistering, things that I know matter to junior doctors, and which I think made this agreement possible."
A spokesperson for the BMA was unable tell BuzzFeed News when the ballot would take place, but no new strikes would be announced until that point. Should the new contract be approved, it would be rolled out from October over 12 months.
Junior doctors – medics below the level of consultant – are postgraduates, who are working while continuing their studies in order to become either consultants or GPs.

Under the newly proposed terms, doctors will be paid the same rate for working weekends as weekdays, but will receive extra pay for night shifts, which have also been redefined. In compensation for the loss of the weekend pay, junior doctors will receive a percentage of their salary, depending on how many weekends they work. They will also receive a basic pay rise of between 10% and 11%.
Junior doctor and BMA member, Nadia Massood, 35, expressed her initial concern over the changes. "It's a lot of information, but not a lot of detail in the statement."
"The problem we had before was not about pay but about classifying Saturday as a weekday," she told BuzzFeed News. "Our concern was always that there are not enough people to fill those shifts and it doesn't seem to be clear in this statement what has happened with that."
Massood said all junior doctors needed to sit down and read it "point by point". She continued: "If it is not an improvement then there is a chance that people will not accept it."
Her concerns were echoed by junior doctor of two years Ben Janaway, 27, who said while the full contract may reassure junior doctors, his initial reaction was that "very little has been done to address our grave concerns about patient safety".
"This contract risks patient health, staff recruitment and with it the future of the NHS," he told BuzzFeed News. "I fear that politics have been put before patients and that my signature would be tacit with patient harm."
He added: "This early release has gone no way to reassure."
However, Tom Oates, 36, BMA member and a junior doctor for 12 years, said he felt that the "most important" issues surrounding patient and junior doctor safety appeared to have be dealt with.
He told BuzzFeed News: "What I am happiest about most is that we as junior doctors can finally get back to doing what we always wanted to do which is working and looking after our patients."
But Oates added that he "hoped" the junior doctors referendum would be a "formality", and said it would be "disingenuous" of the BMA to lobby against the apparent agreement.
The controversial contract that had been proposed by Hunt was set to be introduced in August. It was vehemently opposed by junior doctors, who said changes to their pay and working hours would compromise patient safety.
Since January, thousands of junior doctors have taken part in strikes over the issue.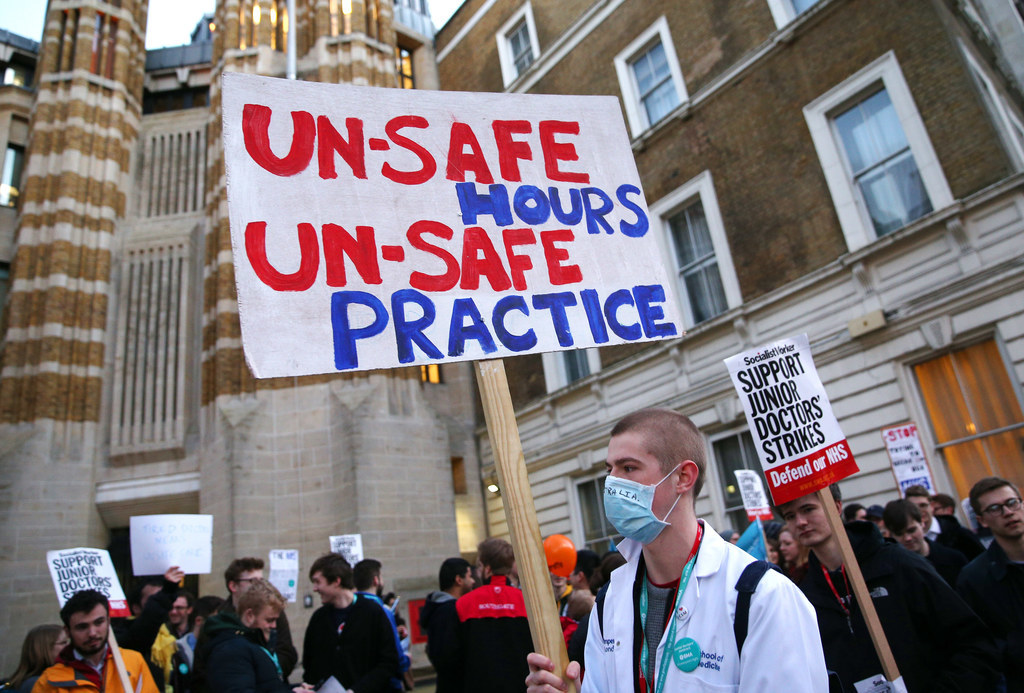 The most recent, last month, saw a total walkout including accident and emergency services for the first time in the NHS's history.

The BMA left previous talks in February over the sticking point of Saturday pay and unsafe working hours. Ahead of the last walkout Hunt rejected the BMA's offer to come back to the negotiating table and called junior doctors' last strike action "disproportionate".
But the latest round of talks were characterised by a lack of media spotlight, with both the DoH and the BMA referring all press queries to ACAS.
A spokesperson for the BMA told BuzzFeed News the full contract will not be published until later this month.
Looks like there are no comments yet.
Be the first to comment!