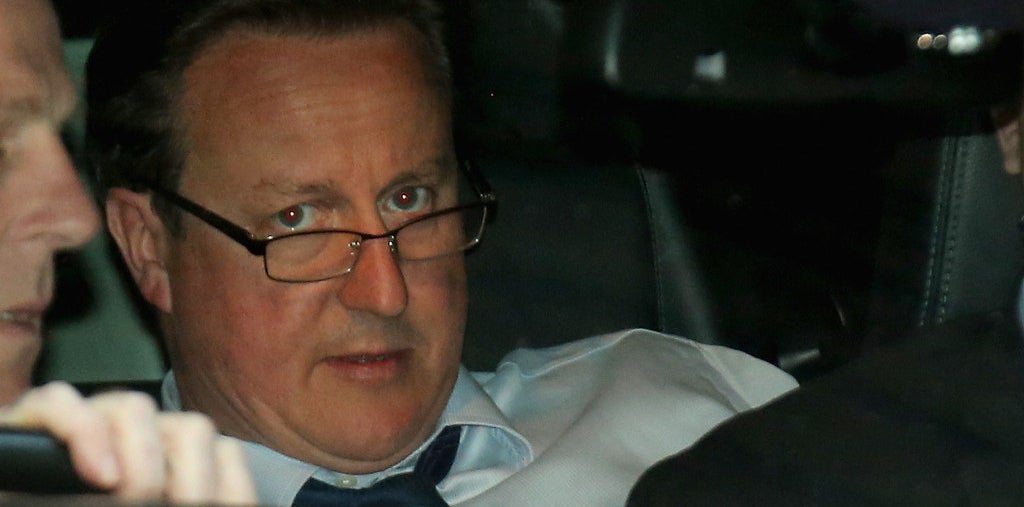 Downing Street has released a fourth statement about the prime minister's tax affairs, claiming his family will not benefit in the future from any offshore funds in the wake of the Panama Papers leak.

The increasingly exasperated statements follow Labour leader Jeremy Corbyn's calls for David Cameron to explain his family's tax affairs to the public, after the prime minister's late father, Ian, was reported to be among Britons linked to tax havens.
In the fourth statement, a spokesperson for the PM said on Wednesday:
"There are no offshore funds/trusts which the prime minister, Mrs Cameron or their children will benefit from in future."
Roughly 11 million documents from Mossack Fonesca, revealing how the Panama-based firm has advised clients on how to dodge tax, were leaked on Sunday.

It has been reported that Blairmore Holdings, an offshore investment fund set up by Cameron's father that was shielded from UK income or corporation tax, was among the clients named.
"I think the prime minister, in his own interest, should tell us exactly what is going on on," Corbyn said earlier this week.
On Monday, a spokesperson for the PM responded to a question over whether there was any family money invested in the fund, saying: "That is a private matter."
Corbyn responded by saying: "Well, it's a private matter insofar as it's a privately held interest. But it's not a private matter if tax is not being paid. So an investigation must take place, an independent investigation, unprejudiced, to decide whether or not tax has been paid."

On Tuesday morning Downing Street said Cameron did not have any shares in Blairmore, which his father helped establish in 1982, according to BBC sources.
But later that day – following Corbyn's comments – Cameron responded to a question about his family's tax affairs by repeating that he did not own shares.
"I have a salary as prime minister, and I have some savings, which I get some interest from, and I have a house," he said during a visit to Birmingham. He added: "I have no shares, no offshore trust, no offshore funds, nothing like that."
Cameron went on to say that "no prime minister, no government, has done more to crack down on tax evasion, on aggressive tax avoidance, on aggressive tax planning, both here in the UK and internationally."
The third official statement from a No. 10 spokesperson came after Cameron's speech, in an attempt to clarify the situation:
"To be clear, the prime minister, his wife and their children do not benefit from any offshore funds. The prime minister owns no shares."
The statement added that Samantha Cameron, daughter of Sir Reginald Sheffield, owner of Sutton Park estate in Yorkshire and director of a company managing Normanby Hall, did own a "small number of shares connected to her father's land". These have been declared on her tax return.
On Tuesday, speaking in Harlow at the launch of Labour's local election campaign, Corbyn accused the government of "pussyfooting around on tax-dodging" and said any independent investigation into the Panama Papers must "obviously" examine the Cameron family's connection to offshore funds.

He said: "There cannot be one set of rules for the wealthy elite and another for the rest of us. This unfairness and abuse must stop. No more lip service. The richest must pay their way."
Prior to his speech, Corbyn called for an "independent, fast, thorough, and fair" investigation into the fallout from the Panama Papers.

"There have been questions placed there about [Cameron's] father's estate and his family's investment, obviously they must be part of that investigation," he told the BBC.
The Labour leader also called for imposing "direct rule" on tax havens that while self-governing are still British overseas territories, such as the British Virgin Islands.
"If they have become a place for systematic evasion and short-changing the public in this country," he said, "then something has to be done about it. Either those governments comply or a next step has to be taken."

He said the UK government could impose direct rule "very quickly".

The fallout from the leaked papers has been dramatic, with 12 current or former world leaders named in the documents. Iceland's prime minister, Sigmundur Davíð Gunnlaugsson, has resigned following the disclosures.