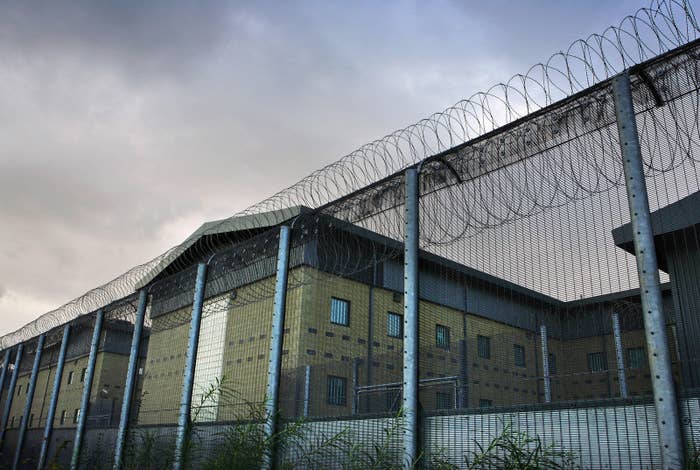 Detainees at Europe's largest immigration centre are being held for too long and in "desolate" conditions, according to a Prisons Inspectorate report.

Conditions at Harmondsworth immigration removal centre in London were also found to have deteriorated in some areas since the last inspection. The vulnerability of those being held had also increased.
The chief inspector of prisons, Peter Clarke, said the "appalling" older accommodation units were found to be in "unacceptably poor" condition, with bed bugs and "severely insanitary" toilet facilities.
The report found that 18 detainees had been held in the centre for over a year, three for two years, and one man for five years.
The centre, which has been contracted out by the Home Office to Mitie Care and Custody since September 2014, holds 661 adult men who are foreign offenders awaiting deportation or are in the country illegally. It was previously run by GEO Group.

Crucially, the report found during its unannounced inspection in September last year that many concerns raised as far back as 2013 had still not been addressed and in some cases had deteriorated.
"The decline has been arrested by the time of this inspection, but the centre has not yet recovered and there were substantial concerns in a number of areas," the report noted.
The report said 47% of detainees felt "depressed or suicidal" when they arrived – compared to 34% at comparable centres – and that risk and support processes were underdeveloped to help these people.
A Home Office spokesperson said in a statement to BuzzFeed News it was "currently addressing" the issues raised in the report.
"Our contractor is refurbishing the accommodation, which includes structural changes, better cleaning standards and improvements to the healthcare suite and enhanced care unit," they said. "We are pleased that the inspector noted that progress had been made since the last report and remain committed to delivering continuous improvements at the centre."
Contractor Mitie emphasised that the report found "some good work" and said there had been improvements since it took over running the centre in September 2014.
Inspectors noted that the use of force was not high, the chaplaincy provided valued support, and the centre had substantially improved preparation for release and removal of detainees.

"The inspection also identified things we need to do better," Mitie's managing director, Danny Spencer, said in a statement to BuzzFeed News.
He said: "We were aware of most of them and have been working on an improvement programme since we commenced the service."
A spokesperson for GEO Group told the BBC: "We are not commenting on the report on Harmondsworth as GEO has not been involved in operating the centre since 2014."