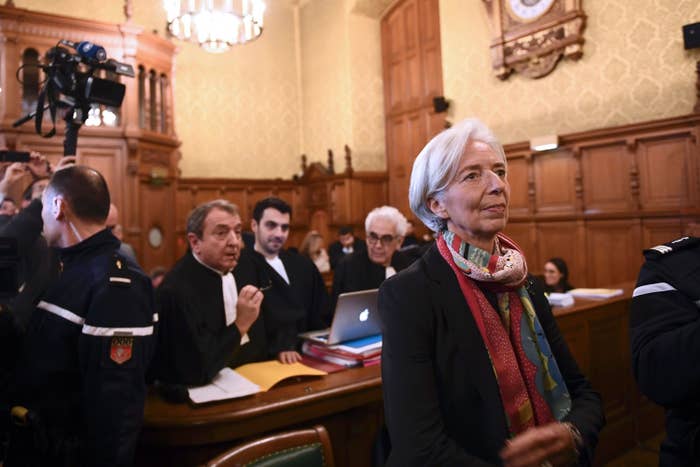 The head of the International Monetary Fund, Christine Lagarde, has been found guilty of the misuse of public funds during her tenure as France's finance minister.
Despite the verdict delivered by the Court of Justice of the Republic (CJR) in Paris Monday, Lagarde, 60, will not face any punishment for the crime, the BBC reported. However, the verdict may force her to resign from the IMF.
In a statement, IMF spokesman Gerry Rice said that the executive board is expected to meet regarding Monday's ruling.
The CJR is composed mostly of politicians and not lawyers and handles allegations around cabinet members' criminal activity.
The trial concerned a €404 million payout in 2008 to businessman Bernard Tapie. Judge Martine Ract Madoux ruled Lagarde was negligent because as finance minister she did not seek to overturn the arbitration ruling in Tapie's favour.

Lagarde could have faced a year in prison or a €15,000 fine but the judge did not enforce any punishment.
The former minister was not present for the verdict, having traveled to Washington, but on Friday she told the court she believed she had always acted in good faith.

Following the verdict, her lawyer confirmed she would look into appealing the decision.
Lagarde took over as chief of the IMF following Dominique Strauss-Kahn's resignation in 2011, when he was accused of sexually assaulting a hotel maid in New York City.