A Dad Asked People To Wish His Bullied Son Happy Birthday And The Internet Responded Perfectly
Celebrities like Stormzy, Russell Crowe, Sara Cox, Dawn French, and the entire England football team all wished his son happy birthday.
Yesterday, a dad called Christopher Hope-Smith put up a small request on Twitter.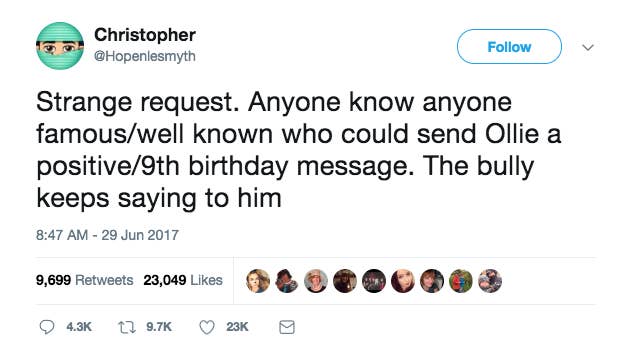 Hope-Smith, from Leeds, explained his eight-year-old son Ollie was about to celebrate his ninth birthday on 5 July but that he was currently going through a tough time at school.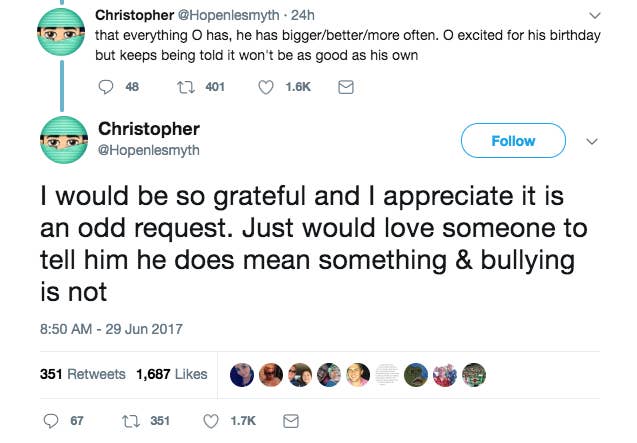 Hope-Smith's tweet has now been shared almost 10,000 times. And a whole range of people, including celebrities, responded. Here's Stormzy's message:
Australian actor Russell Crowe:
Astronaut Tim Peake:
Strictly Come Dancing champion and presenter Ore Oduba.
Presenters Sara Cox and Jake Humphrey both recorded messages for Ollie's birthday:
PENNY FROM FIREMAN SAM!
The pair later sent Ollie a birthday message:
"Hi Ollie,
We hear it's your birthday – the big 9 – have a great day from Rob Lee and his pal Fireman Sam in Pontypandy. X"
THE ENGLAND FOOTBALL TEAM!!!!
AND THE CLANGERS!!!
After *all* the attention, Hope-Smith's wife posted late last night.
"I don't 'tweet' and always go on at him for spending too much time on Twitter!! However, this time I am completely overwhelmed by everyones kind thoughts," she wrote on his account.
"You do not know what this means to me and will to Ollie when we show him. I have been battling with this matter for over a year and am only just now being listened to.
"It is heartbreaking listening to an 8-year-old think that he is worthless and 'shouldn't be here'. I know that we are definitely not the only ones in the world to be going through this but I just want to say, from the bottom of my heart 'Thank You' so much. You really don't know what this means, Natalie xx".
Hope-Smith posted thanking everyone for their messages, and explaining he had no idea it would go so far.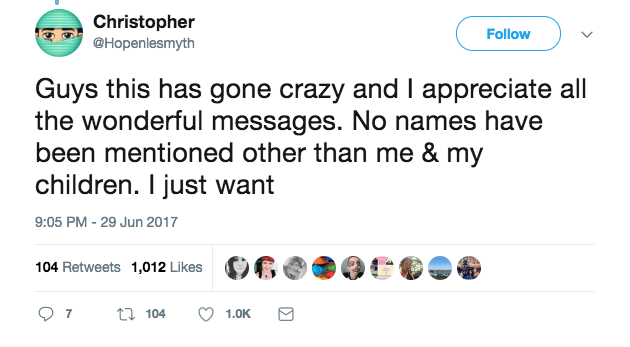 So happy birthday, Ollie! Have a great day!
Christopher Hope-Smith has been contacted for comment.