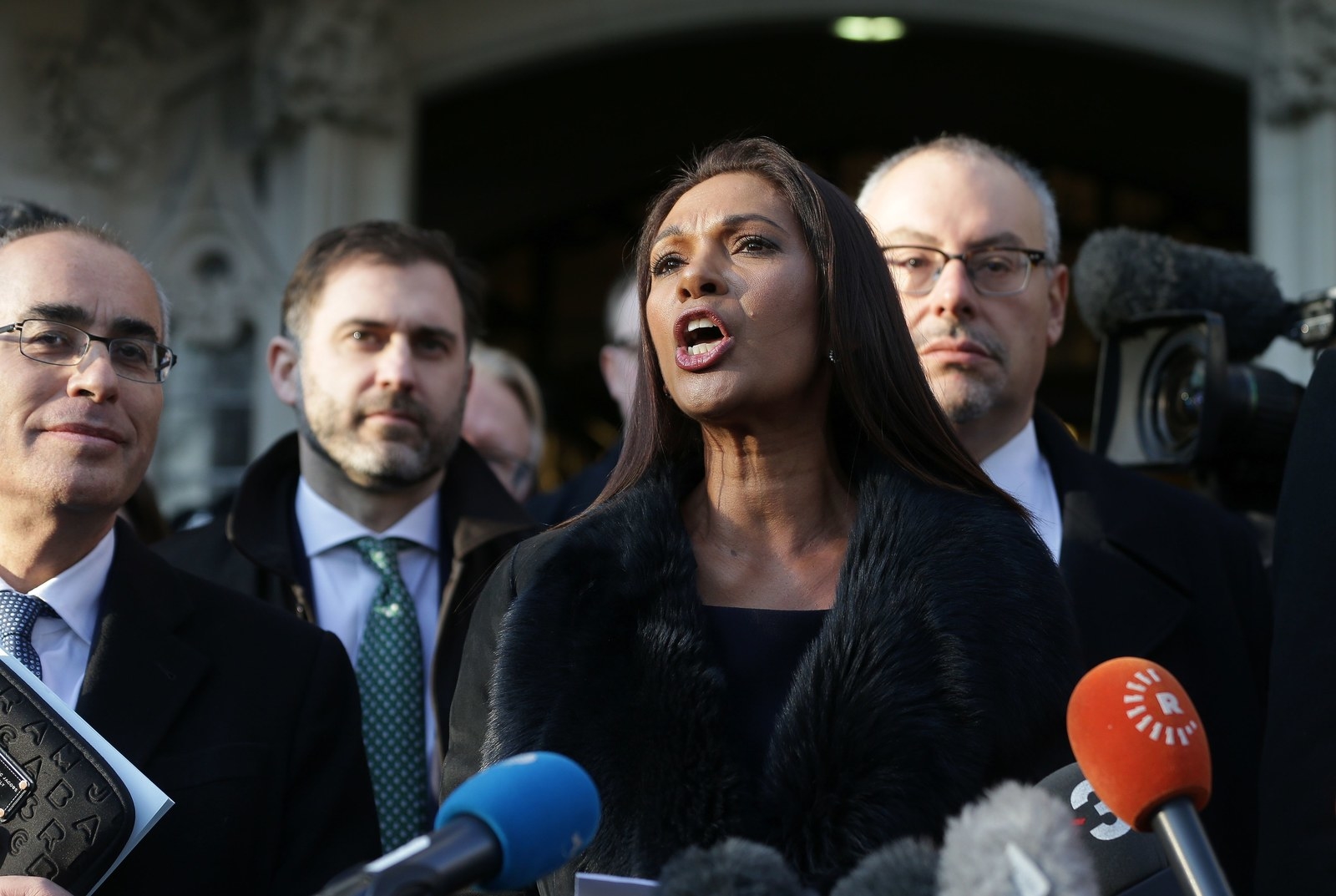 The woman who brought a case against the government's legal process in exiting the European Union has welcomed the Supreme Court's decision to rule in her favour – but warned against the rising levels of vitriol she faced for "simply asking a legitimate question".
Gina Miller, co-founder of a private investment fund, was the lead claimant in the case heard before the court on whether parliamentary approval was required before triggering Article 50, the first formal step in the UK leaving the EU.
On Tuesday, in an upset for the government who had appealed the outcome of an earlier court hearing, judges ruled prime minister Theresa May must seek MPs' approval before triggering Article 50.
Welcoming the verdict, Miller told BuzzFeed News: "It's absolutely the right decision because the alternative was to undo 400 years of constitutional law, so it was absolutely the right decision. It is not about winning or losing, it is about what is right."
In earlier comments outside the court, Miller said the ruling brought "legal certainty" to the exit process, and said the case demonstrated that British citizens were able to voice "legitimate concerns and views" to their leaders.
But she continued: "I have therefore been shocked by the levels of personal abuse that I have received from many quarters over the last seven months, for simply bringing and asking a legitimate question."
Criticising those in "positions of power and profile", Miller, 51, urged them to be "much quicker in condemning those who cross the lines of common decency and mutual respect" in the future.

"This case was about the legal case, not politics," she said. "Today's decision has created legal certainty based on our democratic process and provides legal foundations for the government to trigger Article 50."
Writing in The Guardian in a piece published shortly after the verdict, Miller said: "There were, as we expected, attempts from many quarters to politicise my case, including what can only be described as dangerous and reckless headlines in some of the papers."
Miller has spoken before about the online abuse and threats she had received as a result of being on of the most public faces of the case. In November she told the Sunday Times she had spent tens of thousands on private security as result.