Danish Inventor Charged With Murder Over Kim Wall's Death
The 30-year-old journalist, working on a story about inventor Peter Madsen, was killed in August 2017.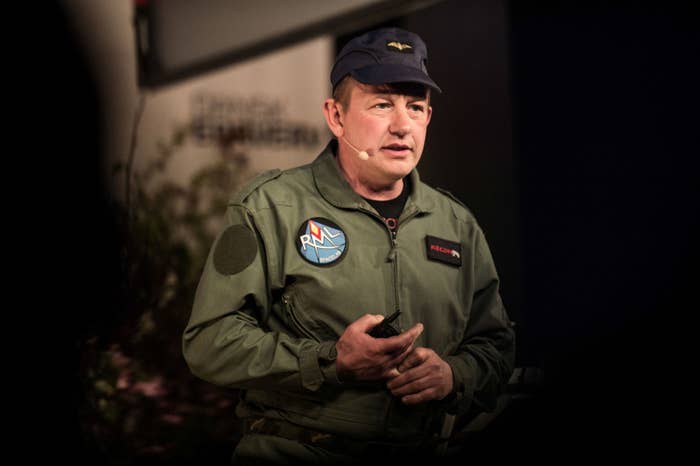 A Danish inventor has been charged with the murder of journalist Kim Wall.
Danish prosecutors confirmed Tuesday that 46-year-old Peter Madsen had been charged with homicide, and that it "took place with prior planning and preparation."

Wall, 30, who was working on a story about the inventor, was killed in August last year. News of her death made international headlines and provoked discussion about the safety of freelancers.
In a statement, the prosecutors said that Madsen would be charged with "sexual relations other than intercourse of a particularly dangerous nature, as well as for dismemberment." He is also facing two counts of "severe violation of the Act on Safety at Sea."
In the statement, authorities said that they would seek life imprisonment.
"This is a very unusual and extremely brutal case which has had tragic consequences for Kim Wall and her relatives," special prosecutor Jakob Buch-Jepsen, of the Prosecution Service, said in a statement.
Although interest in the case had been "enormous," he asked that the media respect that "further evidence in the case must be presented in court and not in the press."

Madsen was rescued from his sinking submarine outside Copenhagen last year and taken into custody. On Feb. 7, the prosecution will argue he should remain in custody until the beginning of the trial in March.
In October, Madsen admitted dismembering Wall's body but maintained that he had not killed her – and that she had succumbed to carbon monoxide poisoning while on board. He had first claimed he dropped her off, before changing his story again and saying she died when she hit her head on a heavy hatch.
On Jan. 15, the Danish Medical Legal Council assessed safe custody "may be required."