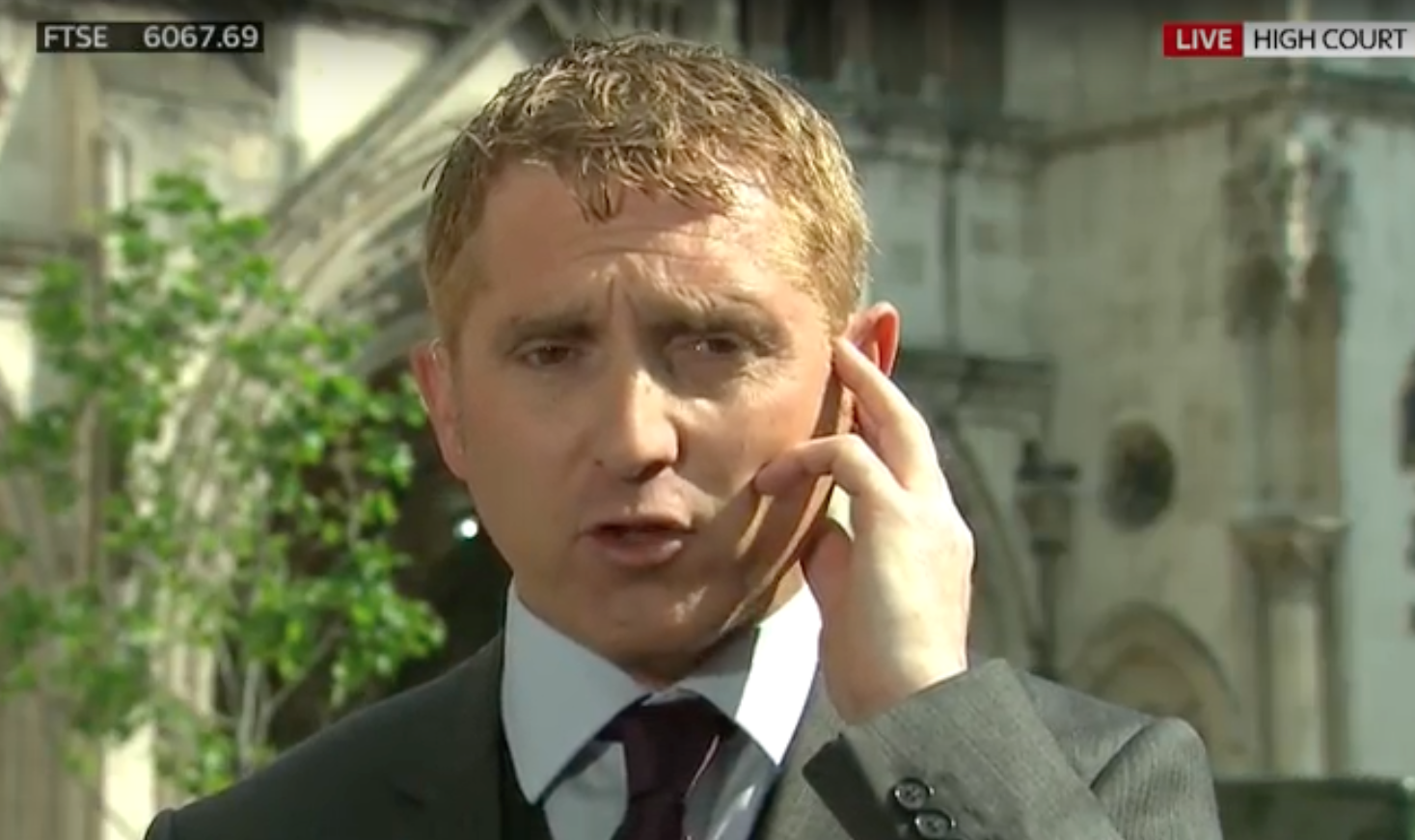 A father has won a high court battle over his refusal to pay a council fine after he took his daughter out of school for a holiday during termtime.
John Platt, 44, of the Isle of Wight, was fined £60 – doubled to £120 when he refused to pay – in April last year after he took his 6-year-old daughter out of school without permission for a family holiday to Disney World in Florida.
The council took the unpaid fine to the Isle of Wight magistrates' court, which ruled in Platt's favour in October, leading the the local authority to appeal to the high court, contesting what constitutes a child attending school "regularly".
The council maintained missing seven days of school could have amounted to a child failing to attend regularly, but this challenge was dismissed by the high court on Friday. Lord Justice Lloyd Jones and Mrs Justice Thirlwall said magistrates had not "erred in law" in their original decision.
After the ruling Platt – who raised £25,000 in crowdfunding and spent £13,000 fighting the case – expressed his satisfaction, and said it was "money well spent".
Campaigners have suggested the case could affect how 2013 legislation aimed at toughening regulations around unauthorised school leave would be interpreted.
Craig Langman, chairman of the Parents Want a Say campaign, which pushes for parents to be allowed to take their children out of school for holidays, told the BBC it was "a pivotal moment".

Responding to the ruling, the Local Government Assocation (LGA) called for a "sensible" middle ground. "Blanket bans do not work and as today's high court ruling shows, it's a system that is not always enforceable," an LGA spokesperson said in a statement to BuzzFeed News.
"While councils fully support the Department for Education's stance on every child being in school every day, there are occasions when parental requests should be given individual consideration and a common-sense approach applied."
Isle of Wight council had attempted to demonstrate Platt's child did not attend school "regularly", as required under the 1998 Education Act. But Platt showed that his child had a 93.7% school attendance record – above the Department of Education threshold for truancy.