Campaigners have been occupying a London library for the last five days in an attempt to stop a local council's plans to turn it into a private gym.
Activists have been inside Carnegie Library, in Lambeth, since 6pm on Thursday.

The protest is part of a wider campaigner against Lambeth council cuts, which will see four libraries in the borough either shut down, moved or partially converted.

Carnegie Library, a Grade II listed building, described by the Victorian Society as "a particularly attractive and important example of its type", will be partially converted into a private gym run by Greenwich Leisure Limited (GLL).
Although an unspecified number of the books will remain, none of the library's staff will continue working there and instead the facility will be staffed by volunteers.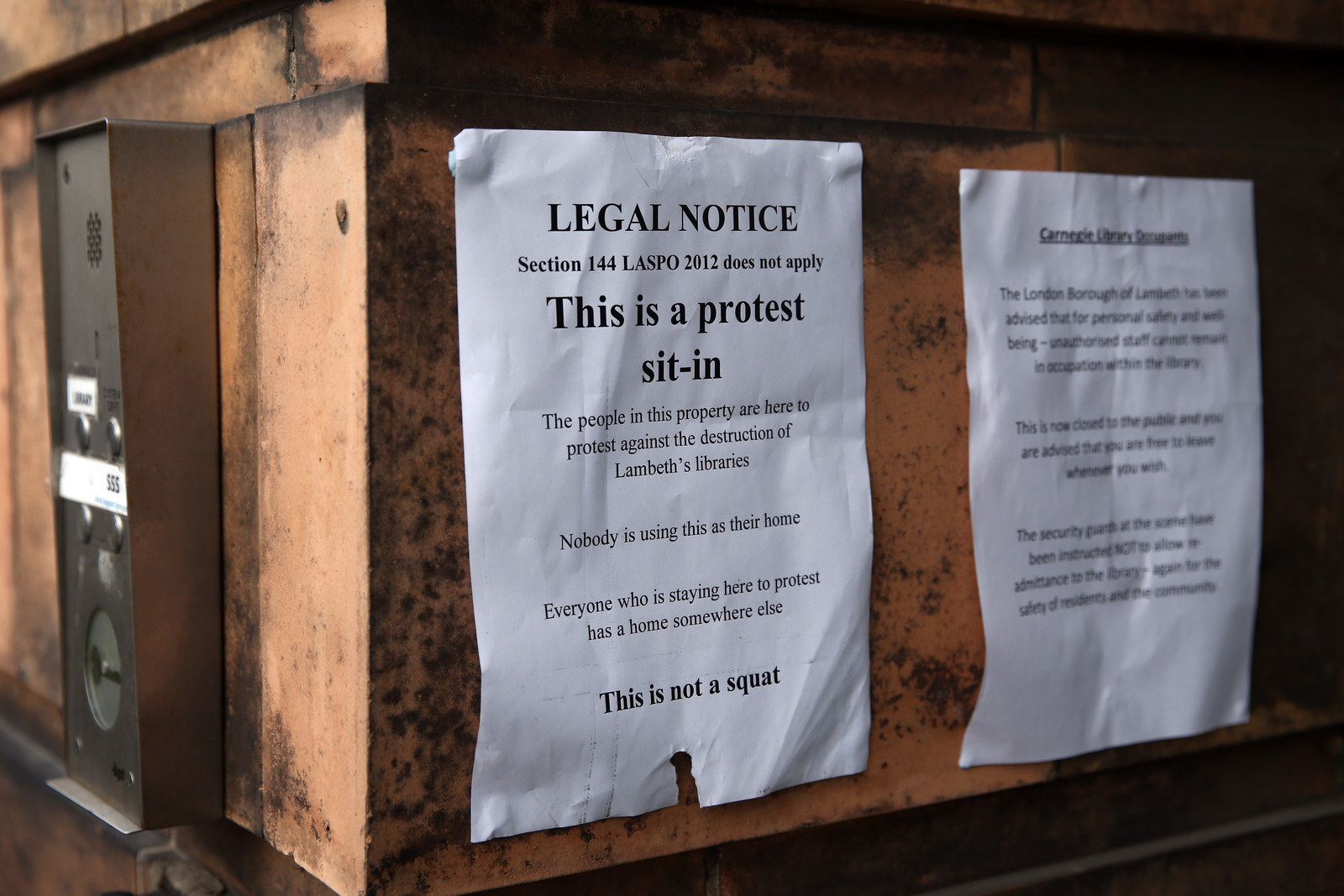 Lambeth council has described the occupation as "misleading" and "obstructive".

"The building will re-open to the public, for longer hours, in early 2017 and will have a neighbourhood library service, health and fitness facilities and space for community groups to use," a spokesperson told BuzzFeed News in a statement.
Over the weekend, councillors criticised the occupation.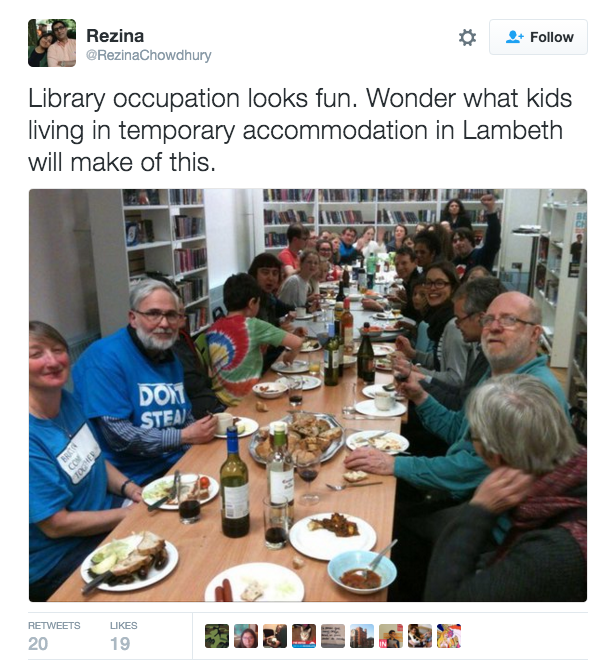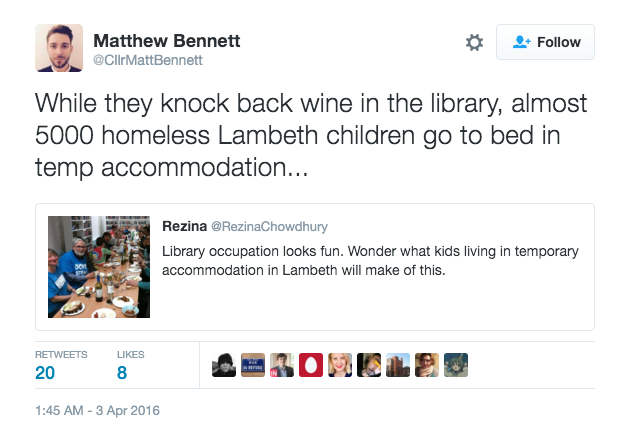 Some made jokes about the nature of the protest.
Which didn't go down well with the library's supporters.
Throughout the occupation, the protesters have been sustained by donations from the local community.
And some of the activities usually hosted by the library have continued, albeit under slightly different circumstances. For example, the chess club, which has been running for 16 years, has continued.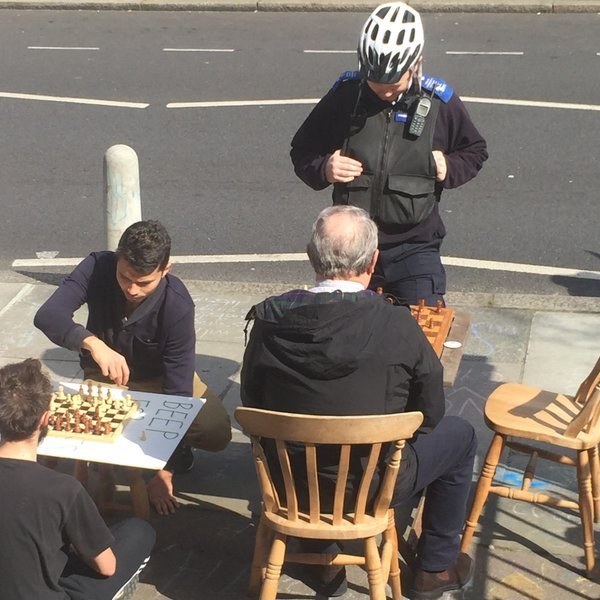 On Friday, Lambeth council prevented anyone from leaving or entering the building, in an attempt to cut the occupiers off. Despite this, Laura Swaffield, chair of The Library Campaign, said the remaining occupiers, believed to be around 30 in number, would stay for another week.
Michaela Loebner, 55, a nursery teacher who has been inside the library since 4pm on Thursday, told BuzzFeed News: "Everyone at this stage is prepared to keep going."
"We still have a critical mass of people so that's great," she said. "One of the things has been the most amazing support. We've had so many messages of support, even from outside of the country, it has just been extraordinary."
"We are well-cared for," she added. "We're not smelly, but maybe a bit unkempt and a bit weary. We are sustained by the support and solidarity of everyone outside."