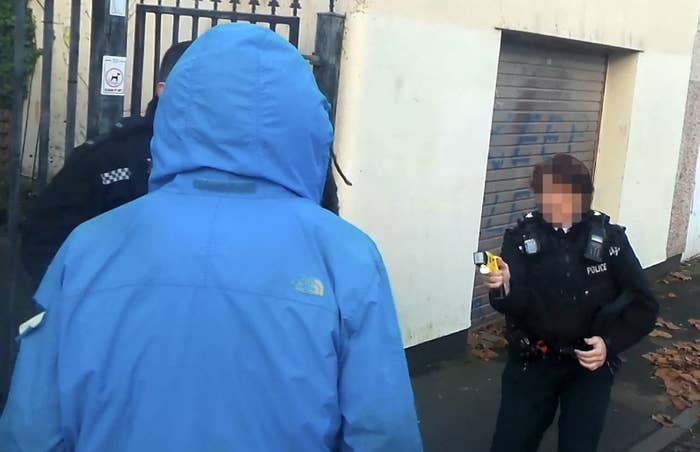 Two officers who tasered a founding member of a local organisation aimed at helping improve black and minority ethnic community and police force relations have been given "gross misconduct" notices as part of an on-going investigation.

Video captured the moment Judah Adunbi was tasered in the face by an officer outside his home in Easton, Bristol, on Saturday 14 January at around 9.10am.
Abundi was one of the founding members of the city's independent advisory group to improve race relations between BME communities and police.
In the video, captured by neighbour Tom Cherry, the 63-year-old can be heard refusing to give his name to the two officers and asking to be left alone.
"I've done no wrong," he says. However, officers continue to ask for Adunbi's name, and the situation escalates so that they are scuffling outside his home. One of the officers then tasers him, shouting, "Taser, taser, taser. You've been tasered. All right?"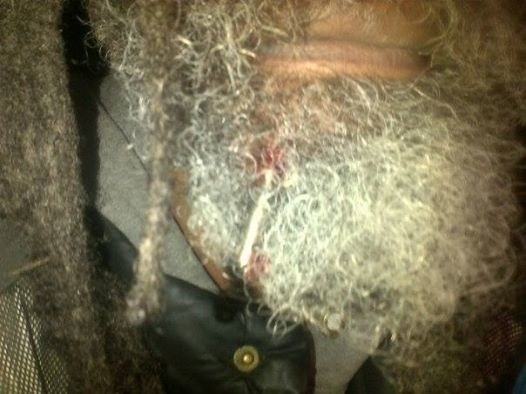 Adunbi said the experience left him upset and humiliated. The day after the incident, he posted photos on Facebook showing his damaged and bleeding face.
"I thought they were taking my life," he later told ITV. "I was just paralysed. I thought that was it."
Adunbi heavily criticised the police's approach. "The first thing they should have done is come to me in a polite manner. The way they approached me – they were accusing me. That is wrong."
He continued: "It's a little distasteful in my mouth. To know that one of the founder members of the Independent Advisory Group which was created some years ago in order to improve better relationship between the Afro-Caribbean community and the constabulary and to be treated like this it's difficult."
Following the incident a complaint from a member of the public to Avon and Somerset police was voluntarily referred to the IPCC on 19 January.

On 22 February, the IPCC released a statement confirming that having considered the evidence so far, it had served the two officers with "gross misconduct" notices. The watchdog emphasised the investigation was on-going.
Cindy Butts, IPCC commissioner, said the incident involving Adunbi had attracted widespread publicity, and thanked the public and members of the community for their feedback following a meeting last week.
Butts said the IPCC were "conducting a thorough investigation" that was making "positive progress". She also cautioned her organisation was "limited" in what they could release as the investigation was on-going.
The IPCC notes serving such a notice (of gross misconduct) is not deemed to be judgmental.
Both officers remain on duty, Somerset and Avon police confirmed to BuzzFeed News, although one officer has been placed on "restricted duties as a result of the incident".
Cherry, 39, who witnessed the incident and recorded the video, told BuzzFeed News he knew him as a "very peaceful and polite person".

"I felt that the police were being aggressive," Cherry, has been Abundi's neighbour for nine years, said. "I was concerned that my neighbour would be wrongfully arrested." But Cherry, who works as a sculptor and metalworker, was shocked when the officer tasered Abundi.
"I think she was far too keen to use it," he said. "I've seen the police overreacting to things my whole life though, so I had an idea that something wrong was going to go off." After the incident, Cherry said he tried to get Abundi's dog into his home, and help, but felt the officers remained hostile towards him and his neighbour.
Avon and Somerset police voluntarily referred the incident to the Independent Police Crimes Commission (IPCC). As of January, both officers remain at work, the Bristol Post reported.

A spokesperson for the force declined to comment in January on whether officers had apologised to Adunbi, instead referring BuzzFeed News to their online statement.
Jon Reilly, chief superintendent, met with and had a "constructive conversation" with Adunbi in January. Reilly went on to say his force wanted to be as "open and transparent as possible" during the IPCC investigation.
BuzzFeed News has contacted Avon and Somerset Police for comment.