A woman with cystic fibrosis was made to undergo a potentially life-threatening examination at a benefits assessment centre – and still lost 40% of her government support.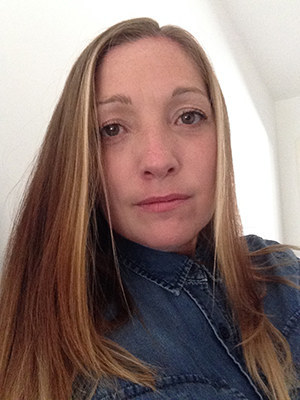 Carrie Griffen, 34, of Great Yarmouth in Norfolk, attended the town's assessment centre on 18 January as the government phases out disability living allowance (DLA).
It means claimants are required to apply for personal independence payment (PIP) instead.
Griffen was told by her assessor she would have to take a respiratory function assessment, otherwise known as a peak flow meter, more commonly used to monitor asthma levels, so her lung capacity could be evaluated.
She said although she knew what a peak flow meter was – even having one at home to roughly check her lung capacity – she knew the test was "not accurate and even in hospital they don't use it any more".
"That's when I started thinking this isn't right: She's not a medical professional in any way, shape, or form," she said.
The Department of Work and Pensions (DWP) confirmed that its assessments were carried out by fully registered occupational therapists, nurses with basic training, physiotherapists, paramedics, or doctors, all of whom have at least two years' post-registration experience.
Following her assessment, Griffen, whose condition means she is unable to work, was informed she no longer qualified for the enhanced rates for mobility and social support, and her benefits were cut by 40%, taking her from £570 to £241 every four weeks.
She told BuzzFeed News: "It's constantly on my mind now. As well as everything that is going on with my health I now have to worry about every penny I spend and if I am going to have enough to get through the month."

Griffen is now challenging the decision to reduce her benefits, with the support of the Cystic Fibrosis Trust, which has since successfully lobbied the DWP to remove peak flow testing as a means to evaluate claimants with the condition.
Cystic fibrosis is a hereditary disease that coats the lungs and digestive system with thick mucus. Over the years, a person's lungs can become increasingly damaged and may eventually stop working altogether.
Griffen, who was receiving the enhanced rate of PIP and before that DLA for almost 11 years, said she was initially hesitant to take the test as she couldn't see if the equipment had been properly sterilised, or was closed off to prevent bacteria entering.
"She didn't make me aware that was an option to say no," she said. "I was just really worried if I didn't do it, and prove what my lung function was, then that would just go against me in their result.
"The experience made me feel like these people don't understand cystic fibrosis," she said, adding that she found her assessment "very disheartening and upsetting" and that the overall experience had been "gut-wrenching".
At the time, she was also about to begin a round of antibiotics to fight off a bacterial infection contracted after she was hospitalised.
"Cystic fibrosis makes you feel like time is against you and that every infection is the beginning of the end," she said. "Even though this isn't necessarily the case it's still a huge stress and generally hard work to live with."
The Cystic Fibrosis Trust, which campaigned on Griffen's behalf, said they had been "gravely concerned" over the DWP's assessments use of peak flow meters to assess PIP claimants with cystic fibrosis.
Nick Medhurst, policy manager of the trust, told BuzzFeed News: "Cystic fibrosis is a complex condition, the effects of which vary dramatically with every individual.
"The DWP have not recognised the unique nature of this condition and have demonstrated a lack of knowledge in their dealings with those with cystic fibrosis [therefore] causing significant threat to life."
He explained that people with cystic fibrosis have "critically compromised respiratory health" and exposing them to tests, such as the peak flow meter which carries a chance of cross-infection, "is extremely dangerous". Medhurst also questioned the quality of any data gathered.
A spokesperson for the DWP told BuzzFeed News: "The 'peak flow' assessment can be a useful part of the PIP assessment. However, for people with cystic fibrosis it doesn't provide us with any additional information, so we no longer use these tests on these individuals."
The DWP said its decision to stop using peak flow testing was made on April 23 on the advice of its medical policy team.