The US Ambassador To The Netherlands Refused To Answer A Question In A Very Awkward Press Conference
"This is the Netherlands, you have to answer questions."
You may remember this senior American official who, shortly after he was confirmed as ambassador to the Netherlands, was confronted by a reporter over his 2015 remarks about "no-go zones" and "politicians being set on fire" in the Netherlands.
They had some questions. Well, just one actually. And it got awkward.
The new ambassador was asked about his previous comments, telling reporters he had already made a statement. "I am not revisiting the issue," he told the room.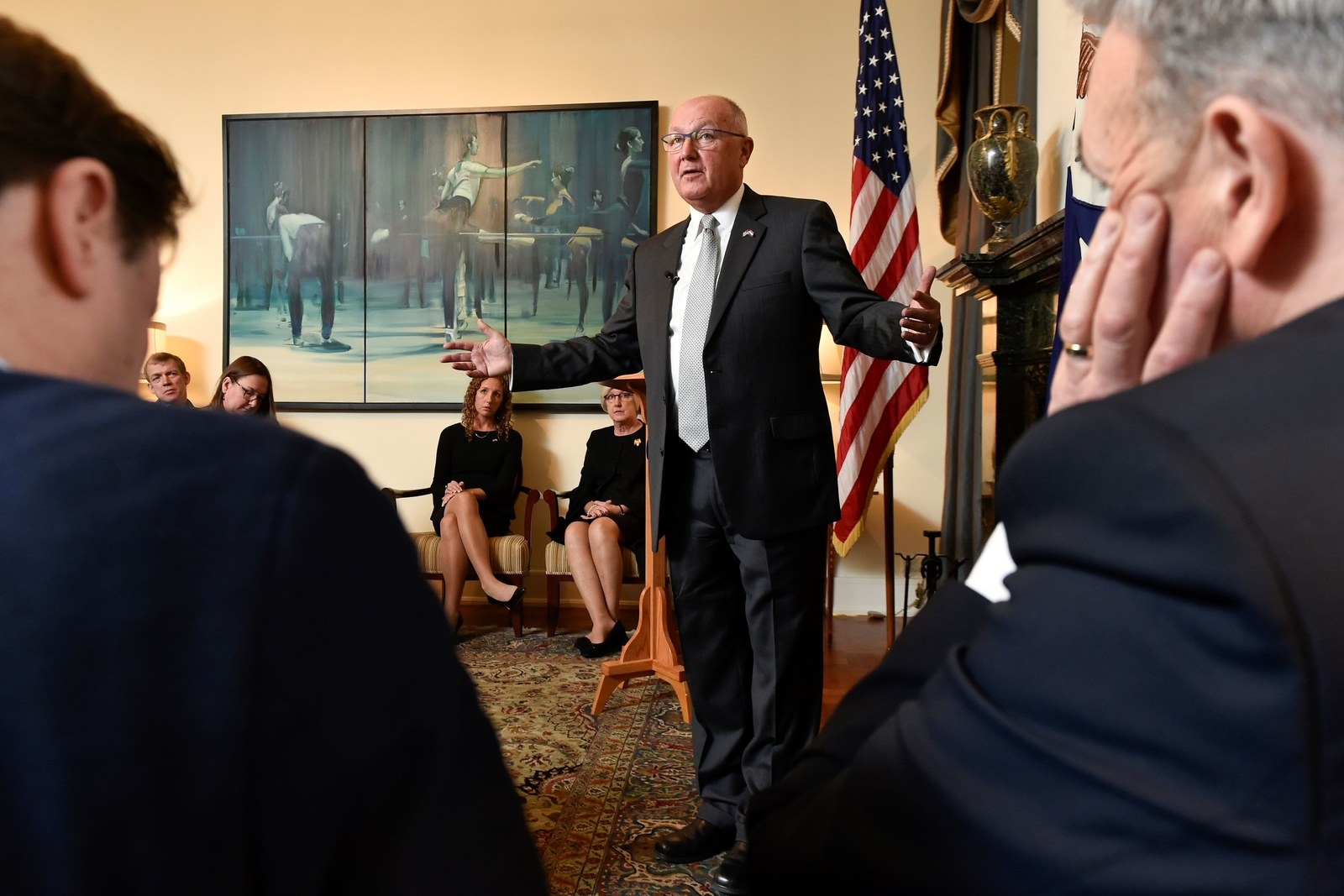 Then, another reporter asked for some specifics: "Can you mention any example of a Dutch politician who was burned in recent years?"
Reporters asked Hoekstra to clarify, withdraw, or just comment on his "no go" remarks five times. He declined.
So far, the only comment the ambassador has given was posted on his Twitter on 23 December. In it, he stated: "I made certain remarks in 2015". He added that he regretted the "exchange" with Nieuwsuur, and issued an apology.
Later on Thursday, the State Department distanced itself from Hoekstra's claims.
John Hudson contributed reporting for this story from Washington, DC.