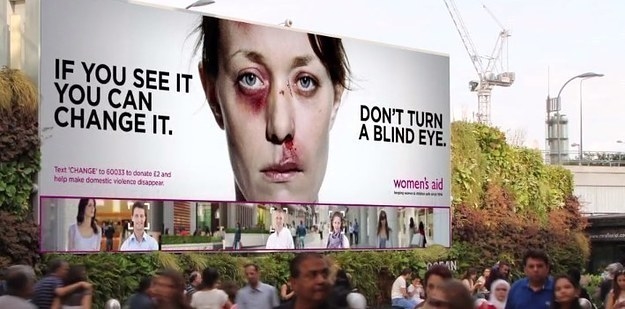 Almost 1,000 women have been killed by men in England and Wales since 2009, shocking new data reveals today.
The Femicide Census, which tracks and examines the deaths of women killed by men, found 936 women had been killed by men in the past six years. Of these, 64% (598 women) were murdered by their current or former partner. Additionally, 8% were killed by their sons.
The 44-page report found 76% of women killed by a former spouse were attacked within the first year following their separation.
In January, a report by the charity Women's Aid found that women and children are placed at risk by family courts across the UK, with victims of domestic violence being placed in unsafe or intimidating positions with violent ex-partners.

This was followed by an outcry from charities and MPs in September, who warned the government's plan to cap housing benefit in the social sector would put refuges across the UK at risk of closure. Theresa May insisted they would be kept safe.
Nia director Karen Ingela Smith told BuzzFeed News women benefited from independent services, "run by women, for women and led by women", which were disappearing in the face of cuts.

"The disappearance of specialist women-led and BAME-led services may mean women do not reach out for support sometimes because they're scared of the implications of reaching out," she said. "Women's domestic and sexual violence services need to be independent of the state and they need stable secure funding."

The census was developed in partnership with Nia, a charity dedicated to ending violence against women, and Women's Aid.

"The killing of women – especially when women are killed by an abusive partner or ex-partner – is often reported as an isolated incident. There is an abject failure to look at patterns of behaviour," Polly Neate, chief executive of Women's Aid, said.

Neate said analysis of the deaths demonstrated they were "not isolated incidents" and called on authorities to change in order to adequately tackle the issue.
"We accept fatal male violence as an inevitability: not a conscious choice that a man has made to end a woman's life," she said. "This dangerous culture needs to change."

The census was built off the tweets of Smith, who began the Counting Dead Women account in January 2012.
"In the first three days of the year, eight women were killed at men's hands," she said. "I made a note of their names, just to help me count, and then once I'd started, it didn't seem right to stop. When can you say that the next woman doesn't count?"

Smith echoed Neate's calls for the government and authorities to do more, and said in a statement the Femicide Census could become an important to tool to tackle an overlooked problem.
Sarah Green, coalition co-director of the End Violence Against Women (EVAW) campaign, said the census was a powerful reminder of the leading cause of premature death for women.

"This authoritative and incredibly moving and humanising piece of work should shock every reader," she said. She continued that the report is a reminder that "real women and girls, and their whole families and friends networks, are being devastated by the failure to prevent men killing women".

Data around femicide – the killing of women because of their gender – is scarce. In 2011 the Global Study on Homicide found although there had been a decrease in homicides worldwide, femicides had actually increased.
Living Without Abuse notes 1 in 4 women are likely to be a victim of domestic violence in their lifetime, with domestic violence accounting for 16% of violent crime.