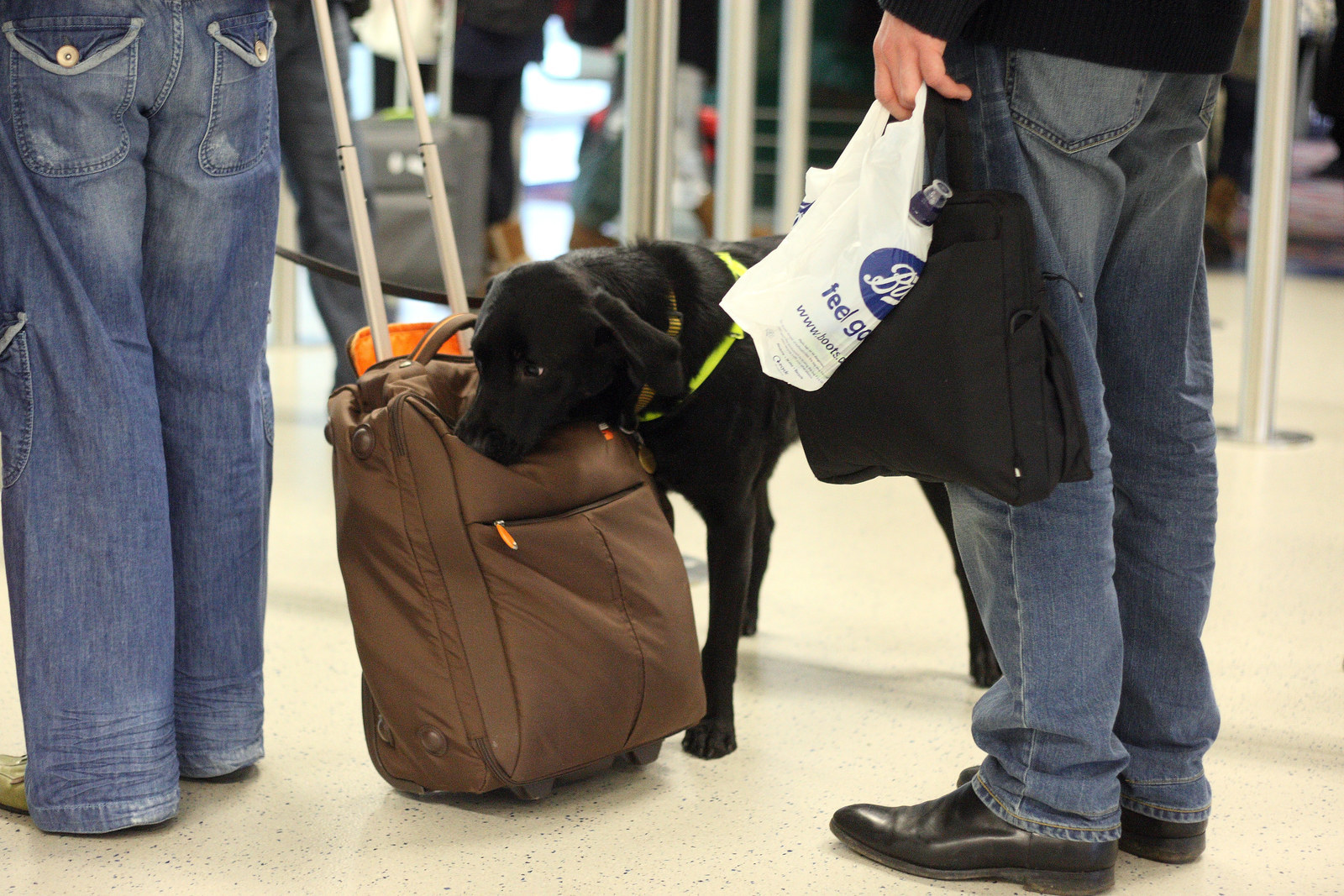 Highly trained sniffer dogs failed to uncover any class A drugs in one of the UK's busiest airports during a seven-month period last year, a critical report has found.
Instead, one dog demonstrated a keen ability to locate "cheese and sausages" brought back by tourists in Manchester airport.
Six dogs were deployed by the Home Office at the airport at a cost of £1.25 million. The animals are trained to detect cash, illegal drugs, tobacco, and products of animal origin.
The review, undertaken by the Independent Chief Inspector of Borders and Immigration, said the dogs were "not delivering effectively".
Although heroin and cocaine were assessed as a "very high priority" to find on both air travellers and freight loads, the report found "the dogs had made no Class A drugs detections" between November 2014 and June 2015.
The dogs did make a number of detections, but "most were of small amounts of cheese or sausages, wrongly brought back by returning British holiday makers and posing minimal risk to UK public health," the report noted.

Overall, the six working dogs helped to find and confiscate 60kg of tobacco, 46,000 cigarettes, £28,000 cash, and 181kg of illegal meat.
The dogs also successfully located three small instances of smuggled class B drugs, as well as Viagra, Bromazepam, and human growth hormone tablets.
A Home Office spokesperson acknowledged that "improvements need to be made".
"Security at the border is our priority and the Chief Inspector recognises that staff at Manchester Airport are conducting all required checks at passport control, while at the same time responding efficiently to increased passenger numbers," they said.
"We welcome the report's findings and accept all the recommendations – many of which, including a new recruitment and training programme, are already being implemented."
A Manchester Airport spokesman said: "We work extremely closely with our partners at UKBF [UK Border Force] and support their work to address the issues raised in this report and to continue to keep our borders safe."