This is Charlie Harm-Well. He's 20 years old and says he was kicked out of his home by his adoptive mother almost two years ago.
For the past few weeks, Harm-Well has been sleeping rough outside Newham council's Bridge House Housing Office in Stratford, east London.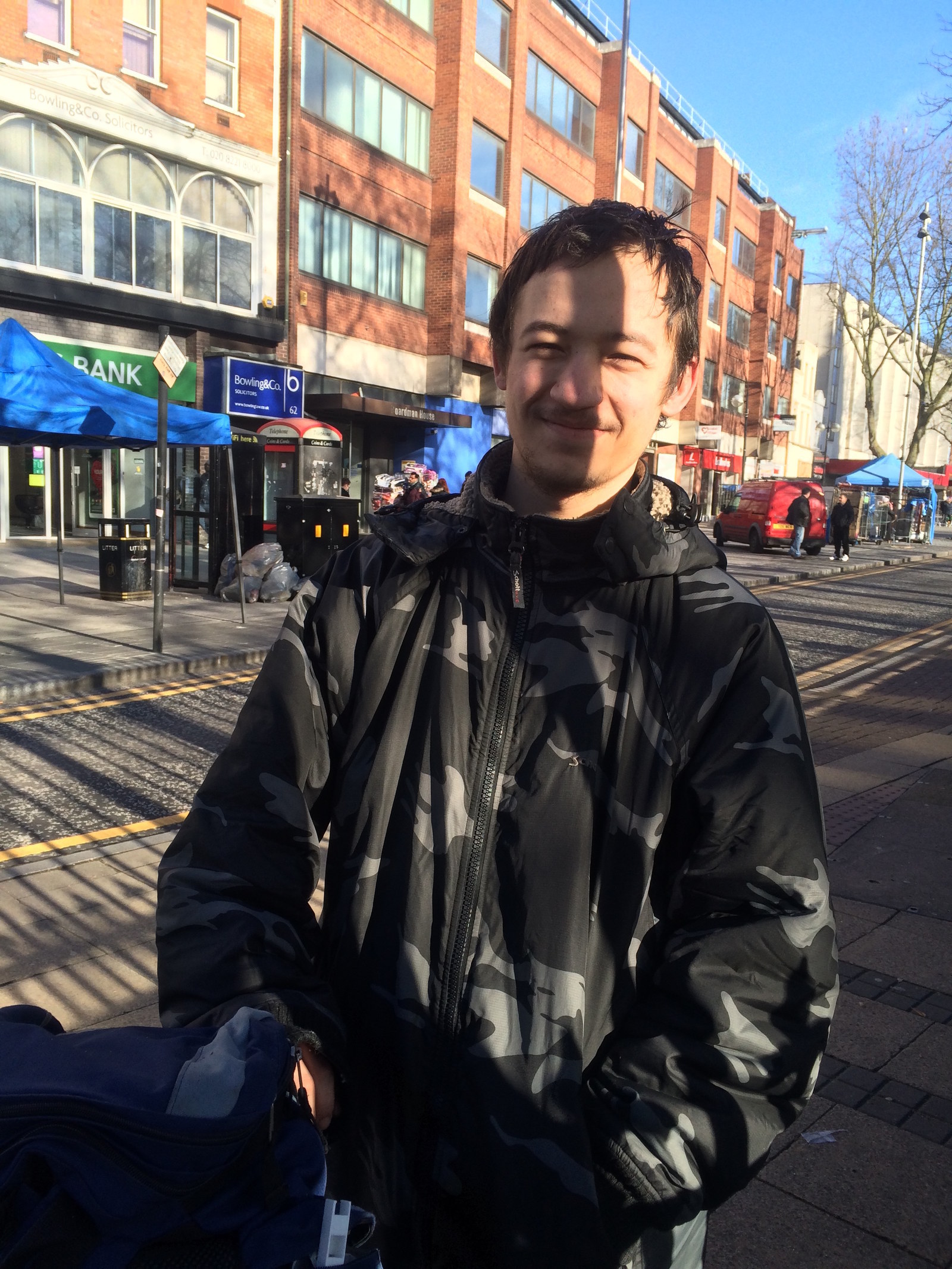 He told BuzzFeed News it was the only place he felt safe at night.
"It's safe there," Harm-Well said. "I sleep round the front or at the back of the building because some of the other homeless people are not friendly.
"On my first night here, I had two nightmares and had to wake myself up. It's really scary. The other night I had to run away because there was this guy who looked like he wanted to beat someone up. He was on something and shouting and screaming [at me] so I just had to run."
A Bridge House security guard, who did not want to give his name, confirmed to BuzzFeed News he had seen Charlie sleeping outside the office. He had alerted officers inside because he was worried about "a young kid" outside in the cold.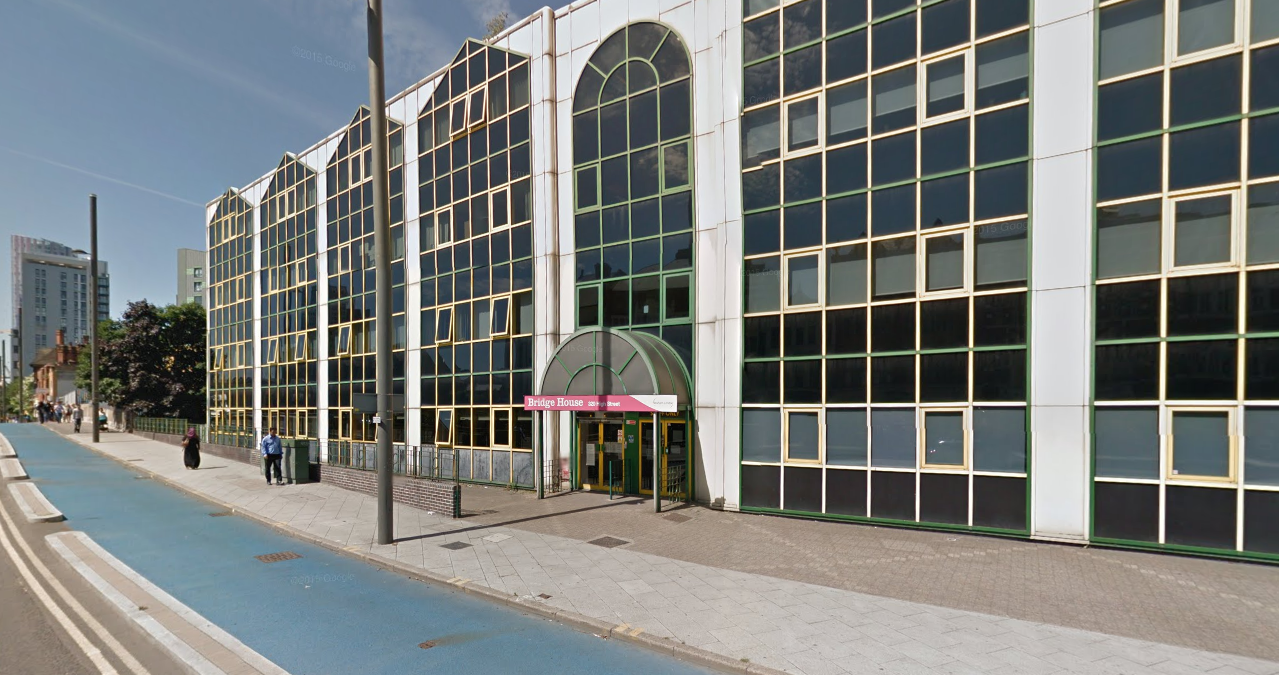 Harm-Well, who was born in Newham but taken into care when he was three and moved to Southend, said a housing officer had spoken to him roughly six weeks ago but since then he'd heard nothing.

"I just think they can't be arsed. They only want to help the people with disabilities or who have got a drinking problem. I don't drink and they told me I'm not vulnerable because now I'm over 18. I think they don't care."
He said: "They choose who they help."
Harm-Well claims he was thrown out by his adoptive mother two years ago when she got a new boyfriend. "That's when it all started to go wrong," he said.
He's been without a home for several months although nine months ago Newham council says he had a registered address and had been living in hostels.
"I try and make sure I have enough for food [each day] because it helps keep me warm. It's so cold at the moment. I thought the council had a duty to get people inside when it was really cold. That doesn't happen," Harm-Well said.
As he tried to mend the wheel of his battered suitcase, he added: "I want to get a home, then get a job. One day I'd like to have a family."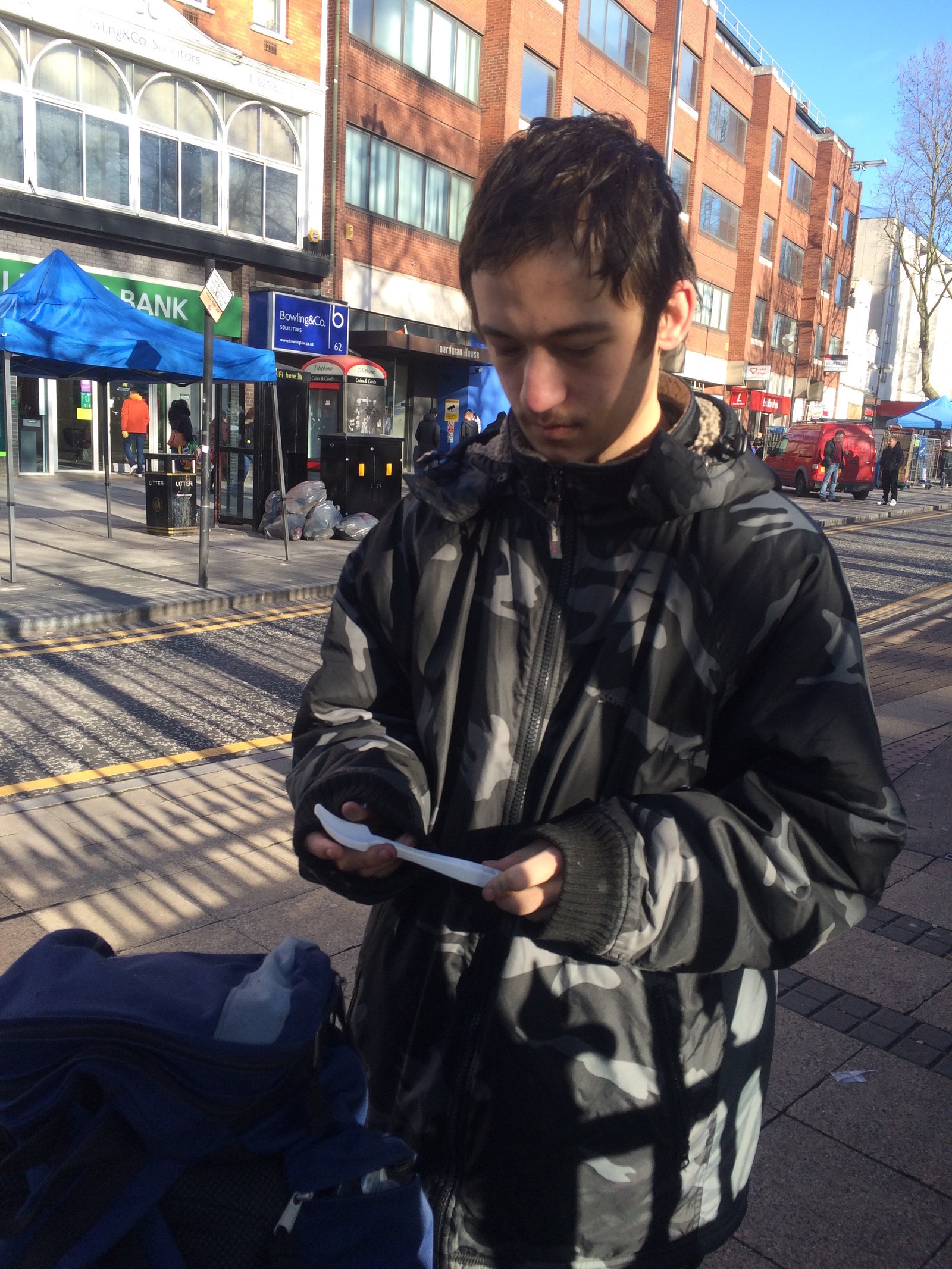 Harm-Well is among approximately 7,500 people who slept rough in the past year, according to Chain, the Combined Homelessness and Information Network.

Homelessness is particularly acute in Newham, one of the most deprived boroughs in the country, according to the 2015 Indices of Deprivation. In January, it was revealed almost 5,000 children were homeless, or housed in temporary accommodation.
The borough had 7.9 homelessness registers for every 1,000 households in 2014/15, data collected for London's Poverty Profile showed. In comparison, the rest of England – taken as a whole – registers just 1.9 homeless acceptances.
"It was definitely upsetting," Ayesha Taylor, 43, of E15 Focus who campaign for more social housing in the area, told BuzzFeed News. "We are seeing more and more cases like his, especially of young people. People are in such terrible need."
A spokesperson for Newham council told BuzzFeed News: "London is experiencing a housing crisis which is felt acutely in Newham. There is a high demand for a limited supply of properties and the Government's welfare reforms mean an increasing number of properties are unaffordable to those on Housing Benefit. Due to the high number of homeless people approaching us for help, we are unable to offer accommodation to everyone and we must prioritise those in the most need.
"We met with Charlie to explore his options and offered him the appropriate advice and assistance, as well as signposting him to all relevant agencies who may be able to provide shelter. Through the Operation Alabama initiative, the council works closely with homelessness charity ThamesReach to deal with street homelessness in an appropriate, humane and fair way to assess what support rough sleepers need as well as providing emergency hostel accommodation if necessary. The Operation Alabama team will attempt to engage with him to follow up on the previous advice from our housing officers to see if there's anything further we can do to help."