The murder of a 7-year-old girl in Pakistan has provoked riots and two deaths as authorities grapple with widespread public anger after her body was found discarded on a trash heap.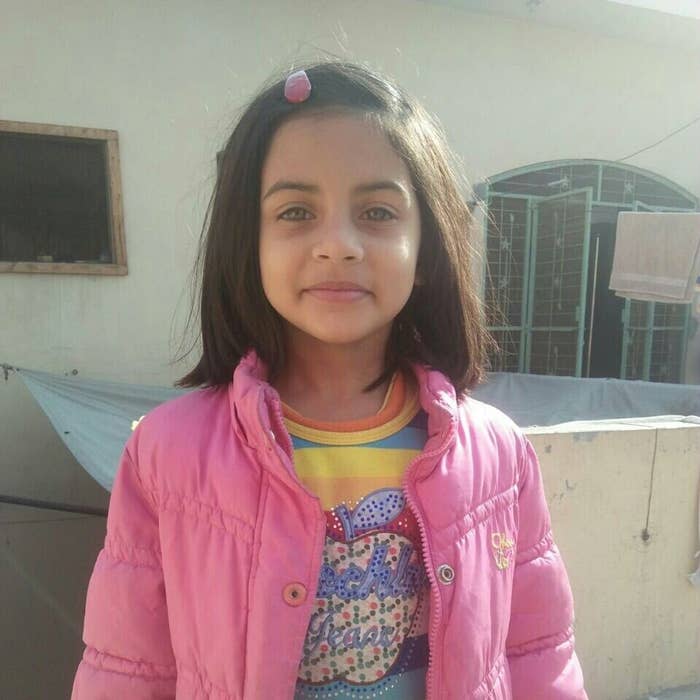 Zainab Asari, from Kasur in Punjab province, disappeared on Jan. 4.
She had been staying with her aunt, while her parents were in Saudi Arabia performing Umrah, the Islamic pilgrimage to Mecca, when she disappeared after going to a Koran recital. In the days afterwards her family reportedly received a video of her walking with an unknown man, near Peerowala Road. The video was later shared online.
On Jan. 9, a child's body was discovered by police tossed in the garbage. Pictures of the body were soon rapidly shared on social media.
An autopsy found the child had been raped and strangled before she was killed, roughly four days before her body was found, Pakistani newspaper Dawn reported.
As news of the child's death spread, people protested.
And many used the #JusticeForZainab, calling on authorities to protect children and catch those responsible.
Zainab's case has blown up because many in the province feel that authorities continue to ignore attacks on children, despite a national scandal in 2015 when a child abuse ring was exposed in the area.
Zainab is the 11th child to be murdered in the past 12 months in the region, Dawn reported, a fact that many demonstrators highlighted as they took to the streets.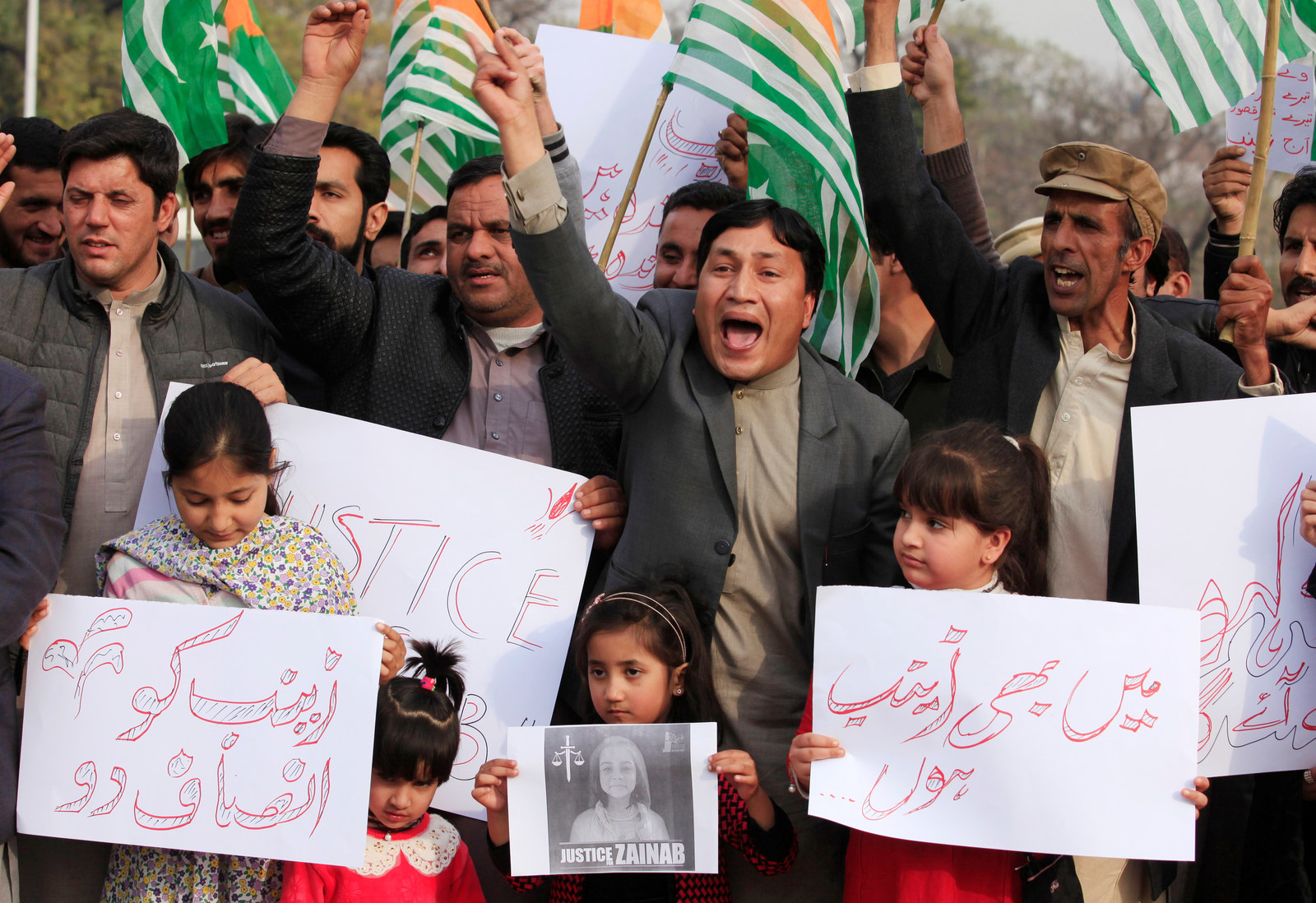 Pakistani politicians, like Punjab Chief Minister Shehbaz Sharif and Major Gen. Asif Ghafoor of the country's armed forces, have promised to take action.
But many leaders – like Imran Khan, chairman of opposition party Pakistan Tehreek-e-Insaf – have criticized the current leadership in the face of yet another attack.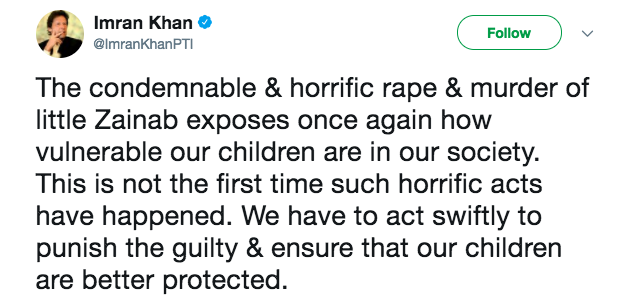 As the hashtag gathered steam, advocates like Nobel laureate Malala Yousafzai also tweeted about Zainab.
A Pakistani newsreader, Kiran Naz, brought her child onto her broadcast to show how the issue was brought home to her.
In the past two days, some demonstrations have grown violent, with two people killed after clashing with police officers.