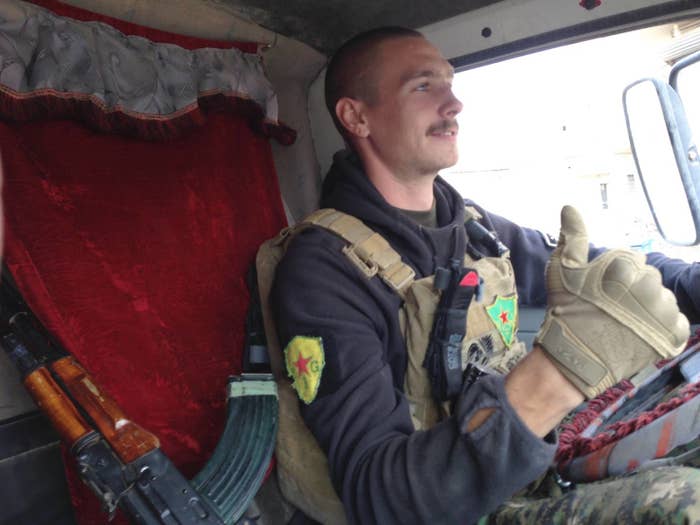 A 24-year-old British man who travelled to Syria has been killed as he cleared mines from a former ISIS-held city, Kurdish sources have said.
Oliver Hall, who was originally from the Portsmouth area, travelled out to the region in August this year.
He was killed in Raqqa, an ISIS stronghold that fell in late October to coalition forces, on Saturday 25 November, according to the Kurdish Solidarity Movement.
Hall had received some training with the Kurdish YPG, the People's Protection Units, which have been at the forefront of the fight against ISIS.

Mark Campbell, co-chair for the Kurdish Solidarity Movement, said: "He was apparently clearing mines so civilians could return to Raqqa. He was dismantling a booby-trap device."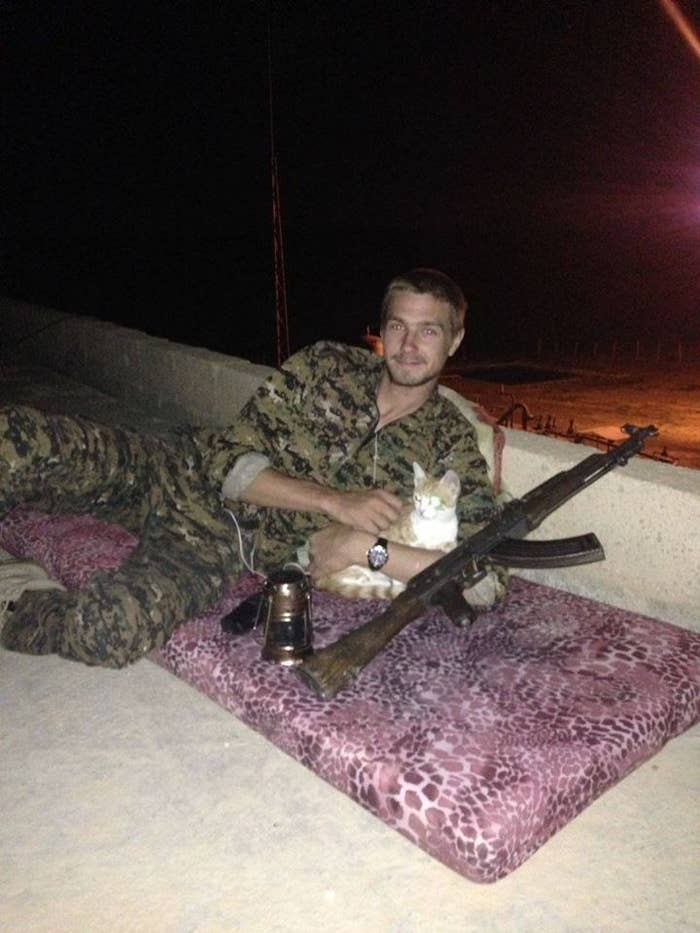 "It is tragic," Campbell told BuzzFeed News, noting that Hall was the fourth Briton to die in operations against ISIS since July. "There seem to be more people in the UK who have sacrificed their lives in the fight against ISIS, seemingly, than any other country in the world."
He said his thoughts and prayers were with Hall's family, who were informed of his death on Tuesday, and that his group would assist with repatriation.
Kevin Benton, a former soldier who met Hall in Syria, described him as "so willing to learn". He said he was always asking questions and "taking everything in".

"He wanted to stop ISIS," he told the BBC.

A spokesperson for the British Foreign Office did not comment on Hall, but said in a statement to BuzzFeed News: "The UK has advised for some time against all travel to Syria and parts of Iraq. As all UK consular services are suspended in Syria, it is extremely difficult to confirm the whereabouts and status of British nationals in the country."
Hall's death is similar to that of Jac Holmes, one of the longest-serving British volunteers with the YPG. Holmes was killed on 23 October as he attempted to dismantle a mine after the liberation of Raqqa.
Other Britons who have died in the operation against ISIS this year are Londoner Mehmet Aksoy, 32, and 22-year-old Luke Rutter, from Birkenhead.