A 13-Minute Irish Film Made For Just £5,000 Has Won Best Short At The Oscars
Stutterer was written, directed, and edited by Irishman and first-time nominee Benjamin Cleary.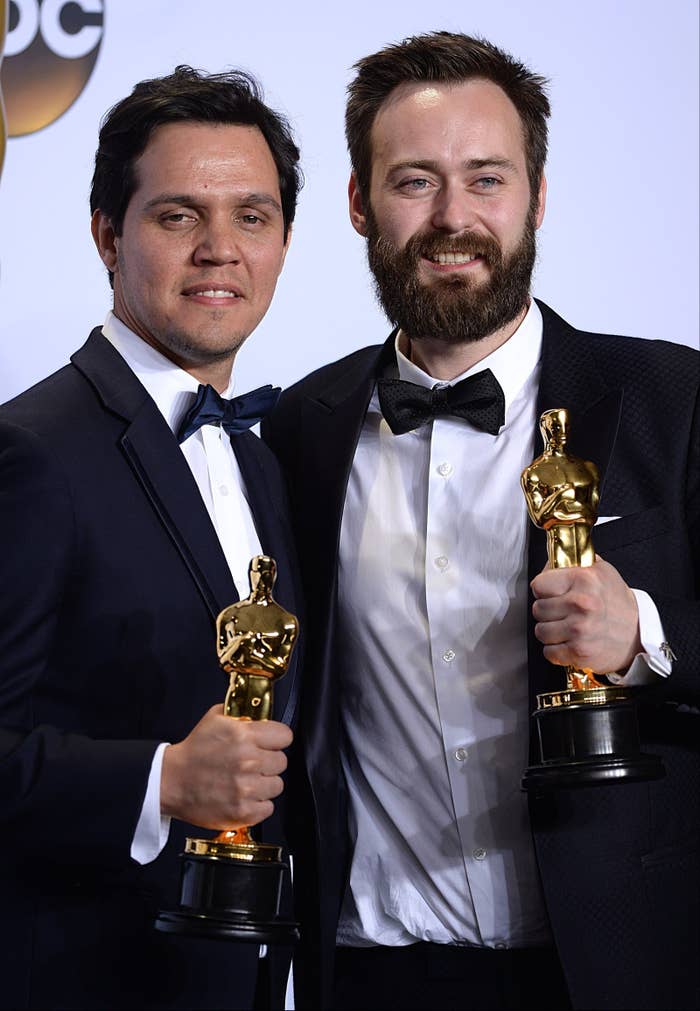 An Irish short film made on a tiny budget triumphed at the Academy Awards last night.
Stutterer, shot in London but written, directed, and edited by Irishman and first-time nominee Benjamin Cleary, won Best Short Film (Live Action).
The 13-minute film explores the contradictions of an eloquent man hampered by a debilitating stutter.
It cost just £5,000 – a fraction of the cost of most festival-worthy shorts, which generally start at around £20,000 – and was the cheapest film to win this year.
"You know when you make your first film you've got to convince a lot of people to jump on board and take a risk with a first-time director, so to every single member of the cast and crew of Stutterer for jumping on board and taking a risk with me I'm forever grateful," Cleary, 32, said on accepting his award.
He added: "Every day is a proud day to be Irish, but today more so than usual, so everyone, for all the support back home, thank you so much."
Cleary was inspired to write the film, produced by his former flatmates Serena Armitage and Shan Christopher Ogilvie, by a childhood friend's bad stutter.
Cleary scraped together the money by renting out his Dublin flat and sleeping on peoples' sofas for months until three and a half days of "intense" filming in August 2014 in Hackney.
He told the Sunday Times that the crew, mostly unpaid volunteers, would start at 4am and then he would "lug the gear home at five o'clock and start again at eight. To say it was intense would be an understatement."
"I swear to God, I keep thinking I'll wake up and discover this isn't real," he told the Irish Times before his win.