HISTORY OF THE CHUKKA BOOT

#StreetStyle Casual
Now that we've learned the history of the Chukka boot let's get into the many varieties of the Chukka boot and how to styling them. Sporting a shoe with so much history and another generation can be daunting for some. So I've taken the liberty of putting together some looks to show you just how easy it is. It was also very fun.
Apollo Chukka Boot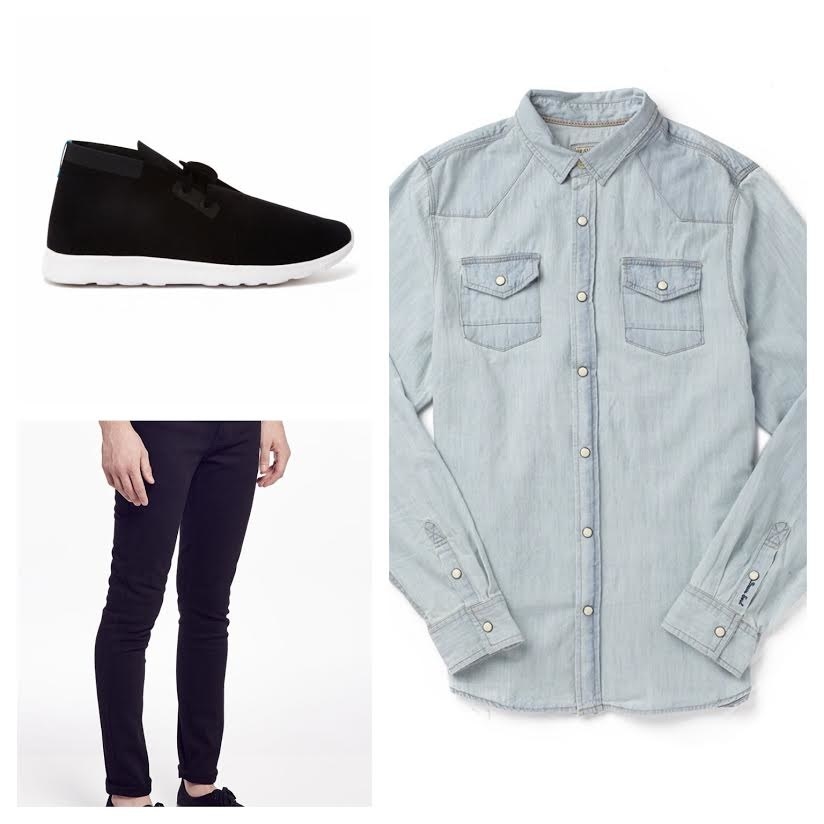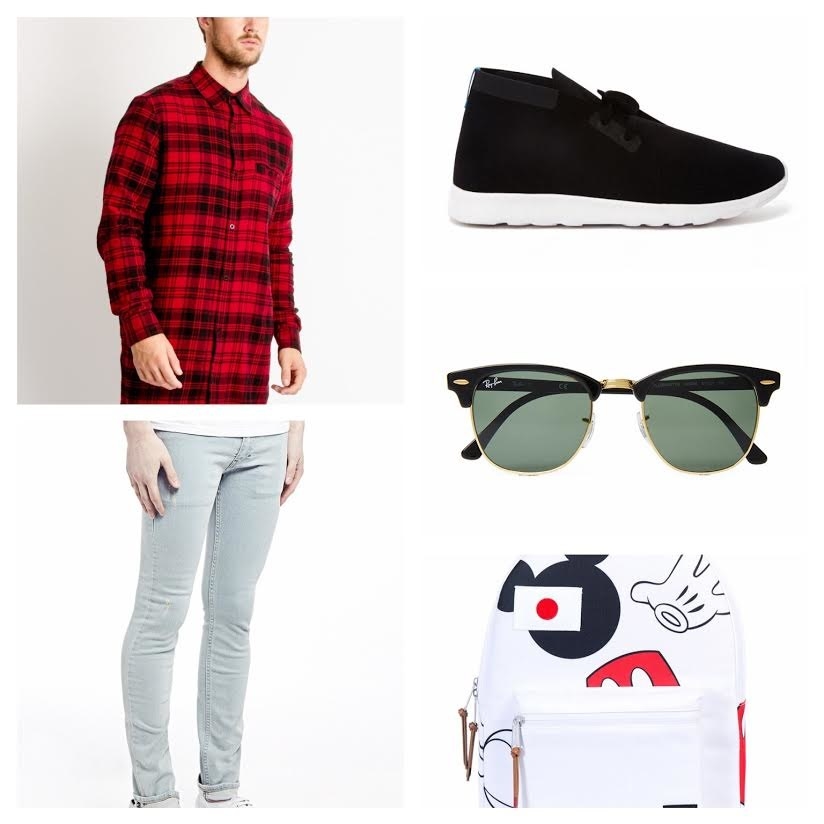 Understandably the gloomy weather in London, NYC, and everywhere else during the fall/winter seasons can bring out the navy's, Browns, and blacks so why not change things up a bit with this red plaid shirt. You can either wear it as pictured or tie it around your waist and sport a white tee shirt.
Basics of Prep
We've covered a nice casual street style look. So let's prep it up a bit shall we? Okay so with this nice brown suede boot let's play with texture & add a pop of color. Many people find brown to be boring but it's quite the opposite if you know how to style it up. My first tip would be the trousers. I spotted these maroon chino pants (dickies are also appropriate) and instantly created this preppy autumn look. Once you have your base color (reds, greens, & yellows all pair with brown nicely) you dress up. I added a simple white shirt because I didn't want to take away from the boots or the trousers. To finish the look add texture with a nice leather backpack and leather wrist band. If you notice the different shades of brown to keep the look from being stale yet it's not overwhelming.
Clarks Original Desert Boot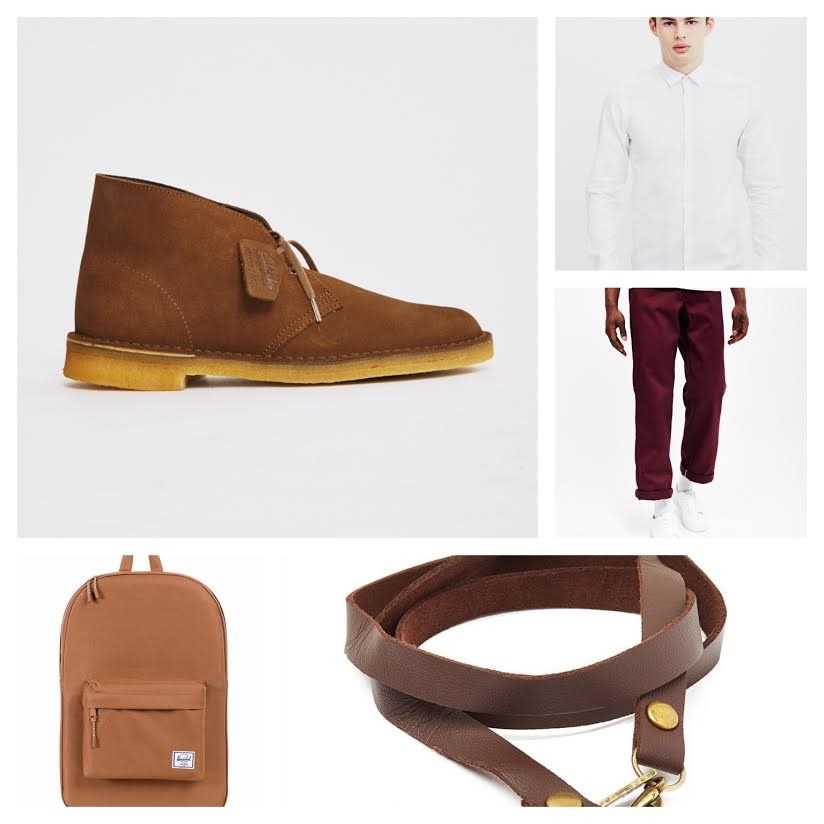 Because the chukka boot is so popular they're great to sport with any look. For instance if you want to rock your boots in the office- simply pair a nice pair of brown suede/leather chukka boots with a grey (preferably wool or tweed) suit. Not only will the shoes pop but it gives you a bit of texture. One thing about textured shoes and clothing is that it adds a sense of pride to one's look. It's not simple but then it's not over the top.
Leather Chukka Boot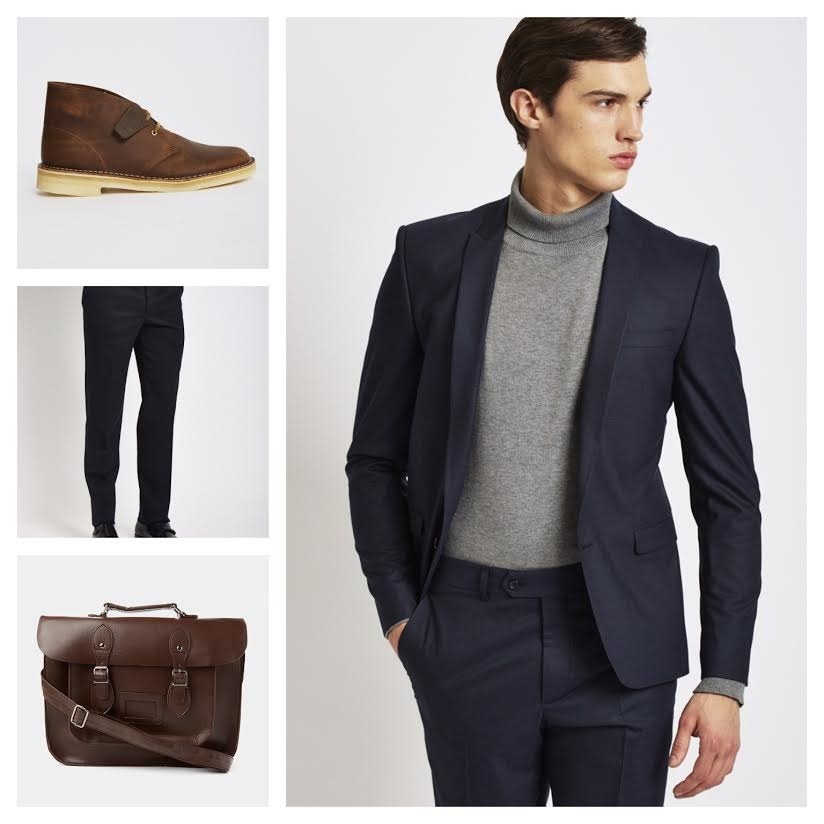 When wearing chukka boots it's best to tailor your trousers. The bottom of your trousers should not be too wide as to not hide the boot itself. Clarks version of the chukka has great craftsmanship on their boots. Great leather that's durable. And as the boots weather they look even better.
Tips:
* Tailor the suit.
* Always pair brown shoes with a brown belt.
* Add a pop of colour with your socks, tie, and pocket square.
Houghton Suede Chukka Boot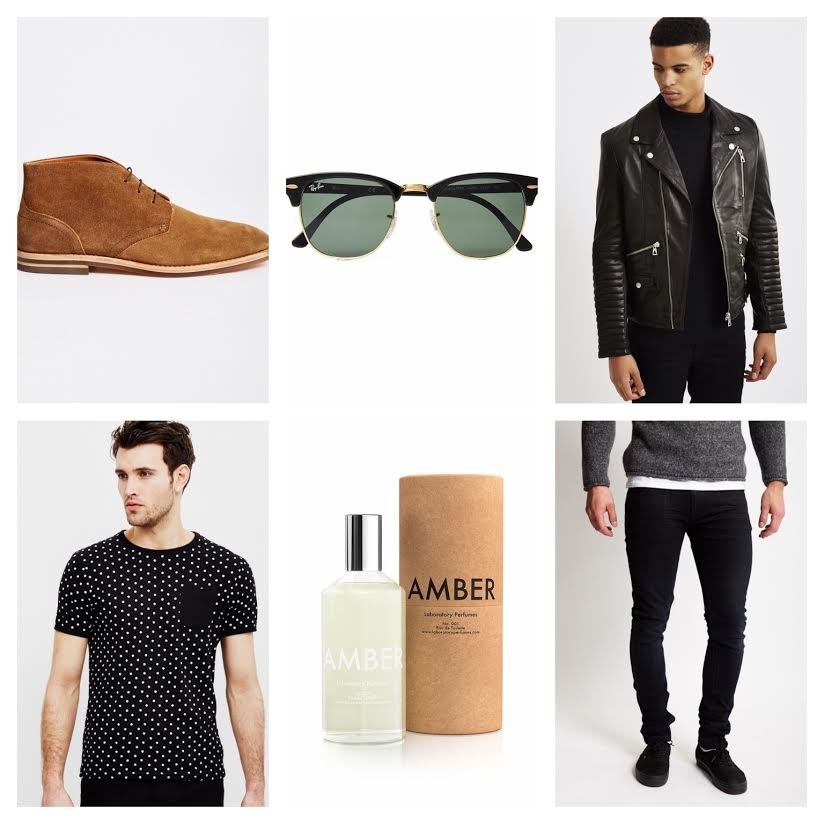 One look we haven't covered is the always hip biker/mod style. You may wonder how you can sport brown suede Chukka's with edge so here's the perfect example. To start grab your Houghton Brown Chukka's by Hudson, pair them with either black skinny it slim fit jeans. Ripped jeans even better. I wanted a bit of pop but to stay in my color scheme so a spotted shirt will do the trick. Again with this a torn sweater or distressed shirt all works. Now throw on a leather bomber and Ray Bans to add that extra touch of bad boy and you're set. A nice fragrance of your choice should always follow and look. One of my favs is this Amber fragrance. Subtle tones of spices and wood giving off hints of the British Countryside. With any fragrance apply behind the knees & back of the neck. That way the aroma rises through your body with your body heat and you're not directly hitting people with your smell.
This post was created by a member of BuzzFeed Community, where anyone can post awesome lists and creations.
Learn more
or
post your buzz!