UKIP has closed its Freepost address after receiving faeces and blood in the post (and on the party's money). UKIP had to pay postal costs for hundreds of items sent to the party's Freepost address in protest. These included messages and cut-up UKIP flyers.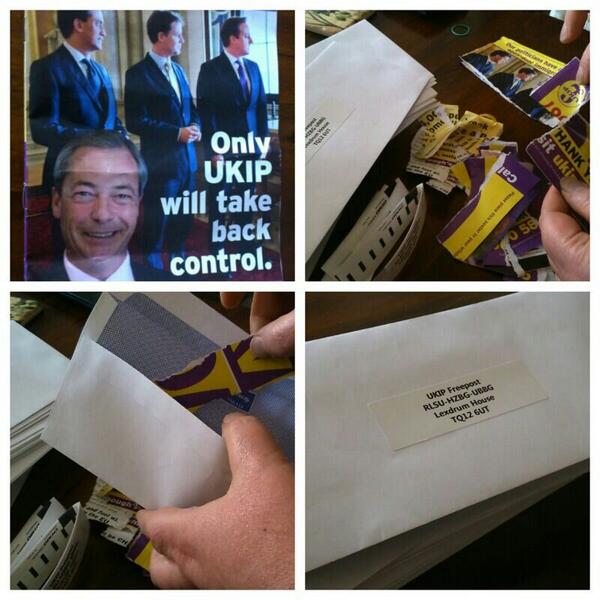 Some were deliberately heavy.
Eventually though, after receiving a series of "unsavoury deliveries", UKIP Bexley Heath confirmed it was cancelling the Freepost address.