This huge pink phallus in the middle of Sydney sure has some people upset.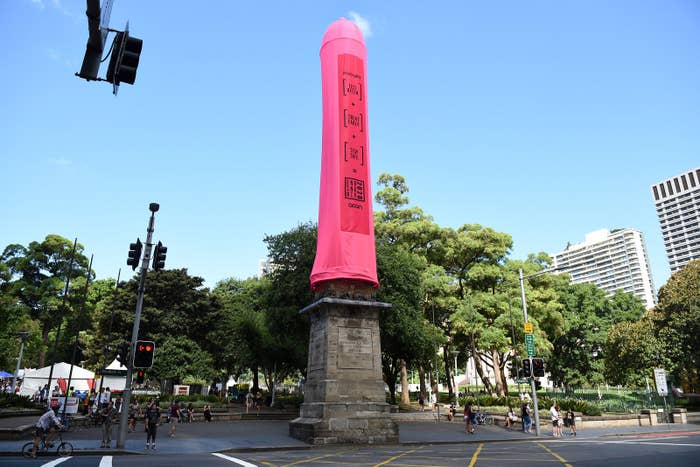 The big fella was ~erected~ in Sydney's Hyde Park last week as part of the city's annual Gay and Lesbian Mardi Gras.
It's not technically a dick though. It's a condom over the 18-metre-tall Hyde Park obelisk, promoting a message of safe sex.
"Every year around 80% of HIV transmissions in NSW are among men who have sex with men, so it's vital that we use opportunities like Mardi Gras to remind gay men about the health benefits of using condoms," said Nicolas Parkhill, CEO of ACON, NSW's leading HIV prevention, HIV support and LGBT health organisation.

"During Mardi Gras we're pulling out all the stops to get our 'stay safe' message to gay men. The Giant Condom was a massive hit here and overseas when we put it up for World AIDS Day in 2014, so we thought we'd roll it out again for this year's Mardi Gras to act as a highly visible safe sex reminder, not just for locals but also for the thousands of international visitors who come to Sydney for Mardi Gras."

It's not just about dicks, either. Some nice men in speedos yesterday handed out 1000 inflatable pink rings at Sydney's Bondi Beach.
But the safe sex message has upset some people, with the Australian Christian Lobby labelling it "distasteful and completely inappropriate."
"We recognise the need to combat HIV in our community but this is not the appropriate way to deal with the issue," the ACL's Wendy Francis said. "My position on this is always that the government and the community have a responsibility to our children."
The ACL's chief took things one step further, linking the giant condom to child sexual abuse.
It's not the first time the condom has caused a stir. Last year News Corp columnist Miranda Devine complained that the condom was visible from a nearby war memorial. (pic via Junkee)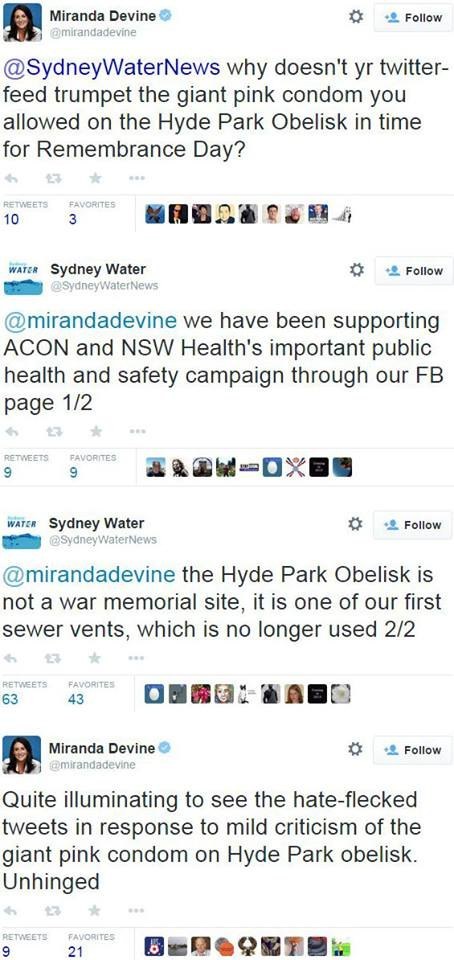 Either way, the condom is here to stay, and we hope those dudes in speedos do too.