Police Say The Meetings Of "Legal Rape" Advocates Will Be Pretty Boring
It seems like no one is taking these guys seriously.
Police departments in four Australian cities which will reportedly play host to gatherings of groups of men's rights activists who advocate "legal rape" say they're not too concerned about the meetings.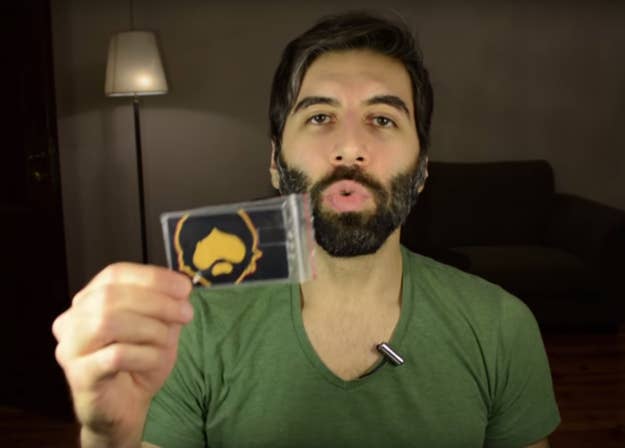 Perth's men's rights activists allegedly have plans to meet on the footpath outside the Ocean Beach Hotel in Cottesloe, but a manager at the hotel told us that if they try to come inside, they won't make it past the door.
Meanwhile Valizadeh, who says he is still planning on coming to Australia, has told his followers to use a secret code to gain access to the meetings, which are for heterosexual men only.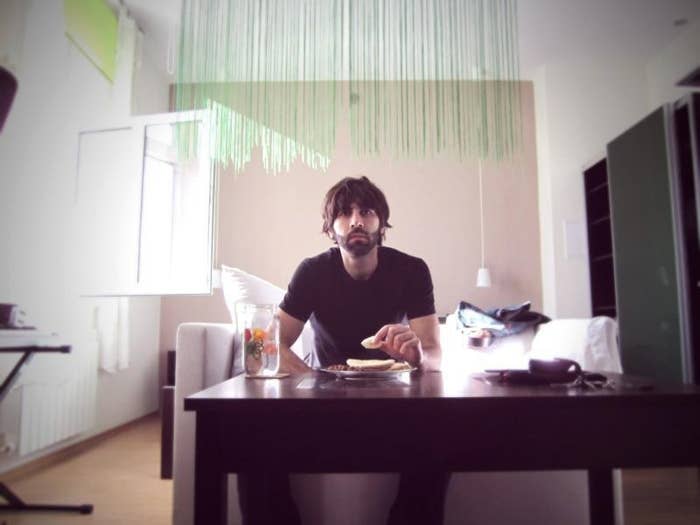 Should the cloack-and-dagger tactics succeed, large groups of counter-protesters say they'll be on hand to shut the meetings down.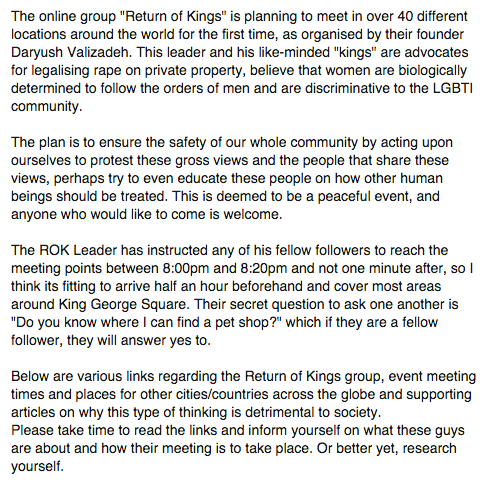 Australia's immigration department has made it pretty clear that Valizadeh isn't welcome here.
"People who advocate violence against women aren't welcome in Australia. In the past people advocating violence against women have had their visa refused or cancelled," a spokesman for immigration minister Peter Dutton said in a statement.
But despite being told to stay home, Valizadeh says he will sneak across Australia's border by boat.
He reckons he won't need a visa to travel because his dad is Muslim (yeah, nah), and has described Australia's borders as like swiss cheese.
So it looks like if these "men's meet-ups" actually go ahead, it won't be much of a party at all.
Imagine if you flew to the other side of the world, hopped on a boat, slipped through the borders, threw a party, and nobody came.