Mick Fanning has arrived home in Australia and thanked the shark that attacked him for not eating him.
"We're in their domain. It's like jumping in a lion's cage," he told reporters while constantly cradling a Red Bull can during a press conference in Sydney.
Fanning said he was "doing OK" following the attack, and revealed what he experienced while tussling with the shark underwater.
"It came up and went for the tail of my board … I was top of it trying to put my board in between us," he said. "I don't know if I punched it hard … or it was baby punches."
Fanning also said he plans to return to surfing, a sport which "brings him peace".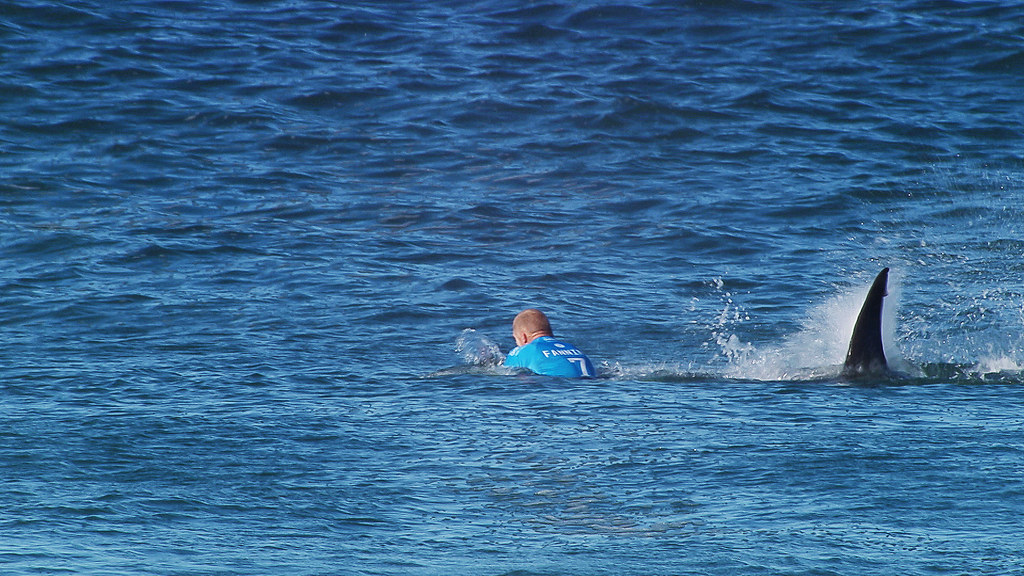 "In that little room a few of my closest friends from the CT came in and I completely lost it," he said. "There was about eight grown men in there, and every single one of us was crying. At that moment I realised there was going to be some serious concern from my family and friends around the world, so I asked if I could do an interview so they could hear it from me that I was OK."
Fanning has watched the footage of his attack several times, saying it's still "surreal" to see, before paying tribute to fellow Australian surfer Julian Wilson, who paddled towards Fanning as it became clear that something was wrong.
"I just want to say thanks to Julian for being such a courageous legend; coming for me and completely disregarding his own safety," he said. "The beach announcers and the WSL Water Patrol were also brilliant. The outpouring of messages of love and support from around the world really means a lot too."
A photo of the two surfers embracing after the attack has gone viral as Queensland premier Annastacia Palaszczuk revealed she had nominated Wilson for a bravery award.
Following the attack, Fanning said he is "happy to not even compete ever again", and 24 hours later he appears to be sticking to his guns.
"I'm just going to get home and get my head together," he told Red Bull. "Like I said, heats and the world title really aren't something I'm thinking about right now."
Fanning also revealed what was happening underwater during the attack, the reaction he has received online, and what he plans to do now. Read the full interview here.
Meanwhile, Fanning and Wilson have just touched down in Australia where Fanning's plans include "just cruising."