Fresh off blasting the West Indies to victory in the world T20 Final against England overnight, man of the match Marlon Samuels had one thing on his mind: Sledging Warnie.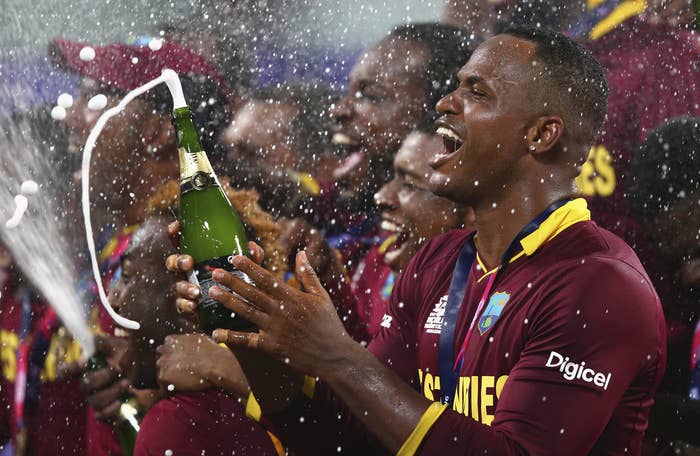 Warnie and Samuels haven't had the best relationship since an ugly confrontation during a Big Bash league match at the MCG in 2013.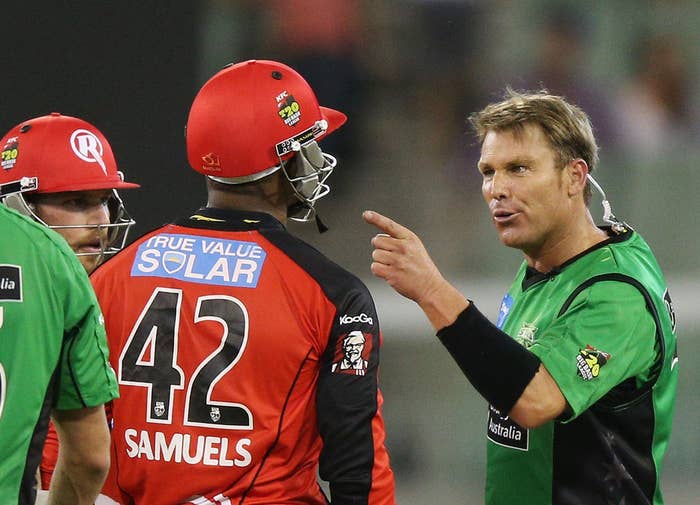 So despite smashing 85 runs off 66 balls to take the Windies to victory, Samuels was clearly seething about Warne's continued criticism of him on commentary.
"I woke up this morning with one thing on my mind. Shane Warne has been talking continuously and all I want to say is 'this is for Shane Warne'," Samuels said, dedicating his victory to the bowling legend.
"I answer with the bat, not the mic."
The fireworks continued when he made it to the post-match press conference. With his feet up on the desk in front of him, Samuels began teeing off on Warnie:
"I played a Test series in Australia and every day, Shane Warne has a problem with me," he said.
"I've never disrespected him."
Then Samuels went in for the kill...
Did the sun go behind a cloud because it just got shady in here.