NSW premier Mike Baird has used misleading figures to defend his controversial lockout laws, the state's leading statistician says.
Baird took to his Facebook page on Monday afternoon to respond to an open letter by writer Matt Barrie which declared Sydney's nightlife dead.
Baird labelled critics of the laws "hysterical" and said Sydney's nightlife is "more vibrant than ever".
The laws, introduced in 2013, were designed to make the streets safer following two separate one-punch deaths of two young men, Thomas Kelly and Daniel Christie.
Critics say they have destroyed Sydney's inner-city nightlife, particularly in the once-vibrant Kings Cross and Oxford Street districts, and have simply pushed violence to the outer suburbs where lockouts don't apply.
Foot traffic in Kings Cross has dropped 84% since 2012, and the annual takings of businesses on the iconic strip are down 40% or more. Several businesses in the area have named the lockout laws as the main reason they were forced to shut their doors.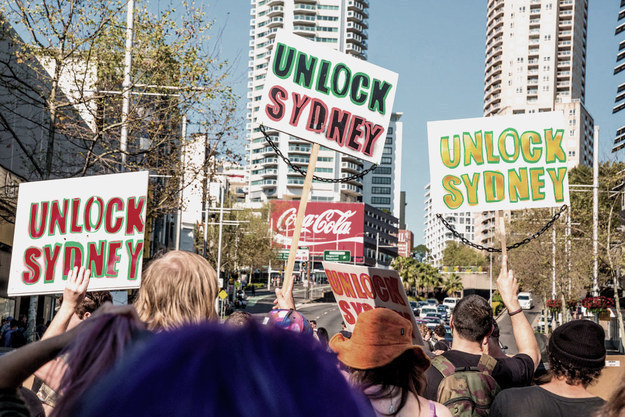 Baird has indicated several times in recent days that he has no plans to end lockouts, even as a statutory review of the laws is due to take place at the end of the month.
"Let's start with a statistic about Sydney's nightlife that matters: alcohol related assaults have decreased 42.2% in the CBD since we introduced the 'lock-out laws'," Baird wrote in the post.
The premier also denied claims that Sydney's party scene is dead, noting that the number of small bars in Sydney has doubled since the laws were introduced.
"The main complaints seem to be that you can't drink till dawn any more and you can't impulse-buy a bottle of white after 10pm," he said.
"I understand that this presents an inconvenience. Some say this makes us an international embarrassment. Except, assaults are down by 42.2 per cent. And there is nothing embarrassing about that."
But Don Weatherburn, director of the New South Wales Bureau of Crime Statistics and Research (BOSCAR), says the premier's figures were misleading.
Weatherburn told the ABC Baird had incorrectly compared statistics from directly before and after the lockout laws were introduced, disregarding the fact that assault rates had been declining for some time before that.
"The problem with that is assaults have been coming down in NSW since 2008, so you had this pre-existing downward trend," Weatherburn said.
"What the lockout laws did was accelerate the existing downward trend, so it fell even faster than before."
He said the drop can at least partly be explained by the fact that there are simply less people on the streets.
"The people that used to go to Kings Cross at one or three o'clock in the morning have simply scattered to wherever they came from, and they're not bumping into the people they would have had a fight with.
"Kings Cross tended to attract people who liked to drink a lot and liked to fight when they drank.
"Now they don't run into people like themselves as much."
The premier's post was quickly met with a brutal backlash, with many focusing on the fact the lockout laws do not apply to Sydney's casinos.
And plenty of people said the moderators of Baird's Facebook page were either deleting or hiding negative reactions to the post.

A look at the analytics on Baird's post shows more than 16,000 comments have been made, but only 11,600 comments are visible on the public post.
But a spokesman for the premier emphatically denied anyone had deleted comments.
"We have not deleted any comments on this thread. Many of the comments have been constructive. Some have been abusive. But everyone is entitled to contribute their opinion," the spokesman said.
And Facebook has backed him up, saying it's an issue with the way comments are displayed depending on where the post is viewed.
"This is due to a difference in the way comments are being counted on embedded posts versus on the Facebook posts themselves. We're currently working to make this more consistent."