Trailblazing Former WWE Wrestler Chyna Found Dead
Joanie Laurer, 46, better known as Chyna, was the first female wrestler to regularly step into the ring with men. She was found dead in her home on Wednesday.
Former WWE women's champion Chyna, real name Joanie Laurer, has been found dead in her Southern California home. She was 46.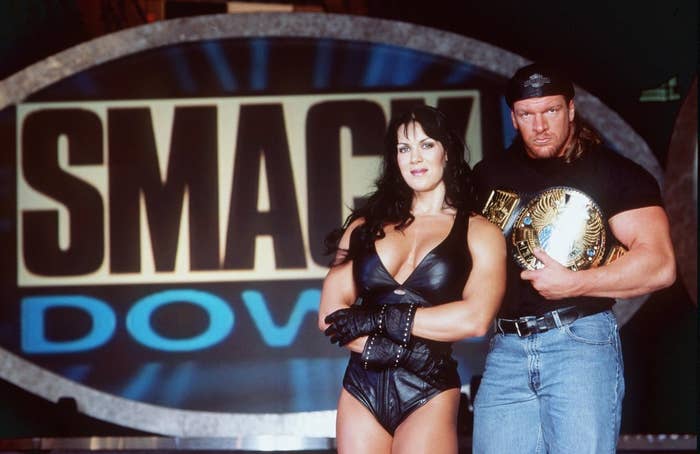 A tweet from Chyna's verified account was the first to report the news, saying the former star would "live forever in the memories of her millions of fans."
Redondo Beach Police records clerk Brian Maldonado confirmed to BuzzFeed News that officers found Chyna's body at her home on Wednesday. He did not immediately have additional details.
Chyna's manager, Anthony Anzaldo, confirmed her death to NBC 4 and TMZ, saying she appeared to have died peacefully.
Anzaldo did not immediately respond to BuzzFeed News' requests for comment.
The Los Angeles Times reported that there were no signs of foul play. The cause of death remains under investigation.
Known for her muscular physique, Chyna was something of a trailblazer in women's wrestling. She was the first female performer to regularly step into the ring with men and is still the only woman to have ever won the WWE Intercontinental Championship.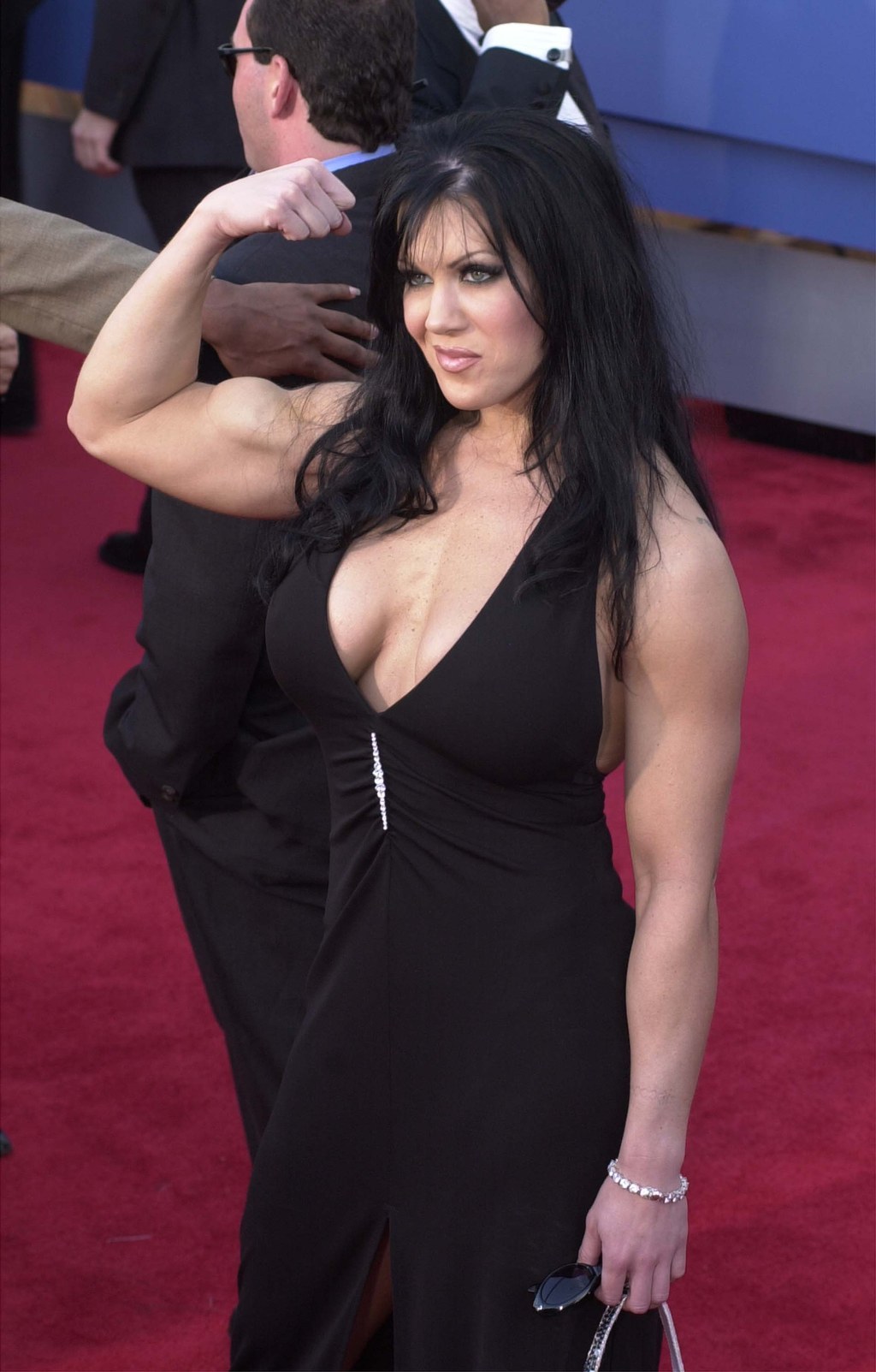 Chyna was one of the biggest stars of WWE's "Attitude Era" in the late '90s and early '00s, which saw professional wrestling go through a period of unprecedented mainstream popularity.
She was a member of the popular "D-Generation X" stable, which was led by Triple H, the current WWE chief operating officer.
She was also the first woman to enter the popular WWE Royal Rumble match.
In 2000, she on of the first female wrestlers to appear on the cover of Playboy.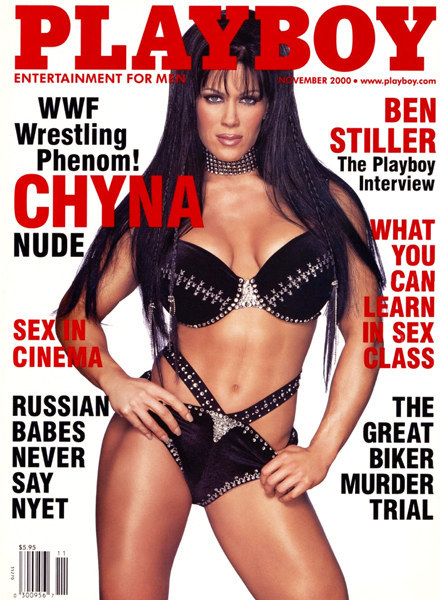 After departing the WWE in 2002, Laurer went through a very public battle with substance abuse, eventually appearing on VH1's Celebrity Rehab With Dr. Drew in 2008.
She also released a sex tape with fellow wrestler Sean "X-Pac" Waltman, before appearing in several other adult films.
The WWE has distanced itself from Chyna in recent years in order to protect its family-friendly image.
WWE executive Stephanie McMahon tweeted her condolences late Wednesday.
In a statement, WWE paid tribute to Chyna:
"WWE is saddened to learn of reports that Joanie Laurer, best known for competing in WWE as Chyna, has passed away.
A physically striking and talented performer, Chyna was a true sports-entertainment pioneer. Not only was the Superstar dubbed "The Ninth Wonder of the World" a founding member of the groundbreaking faction D-Generation X, but she also holds the distinction of being the first woman to enter the Royal Rumble Match and the first and only woman to win the Intercontinental Championship.
WWE extends its condolences to Laurer's family, friends and fans."
CORRECTION
Chyna was 46. An earlier version of this post misstated her age.