Jodi Magi has been deported after spending 53 hours in an Abu Dhabi prison cell over a social media post.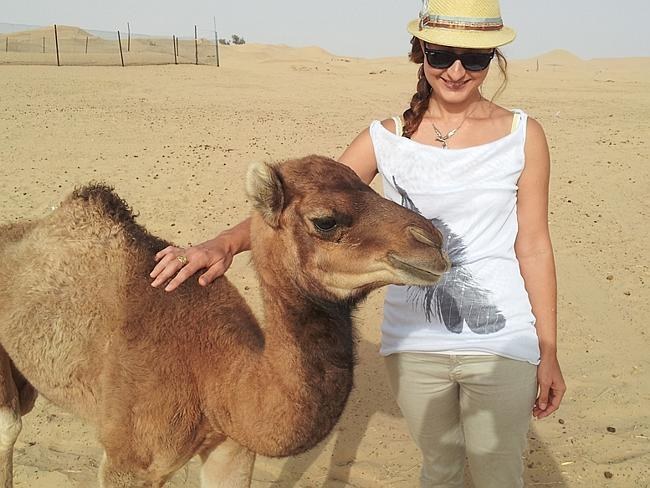 The 39-year-old Australian woman was fined $3,600 over a Facebook post in which she shamed a driver who had parked over two disabled parking spots in her apartment building.
The post contained no identifying images of the driver, but following an anonymous complaint, Magi was fined for "writing bad words on social media".
When Magi went to pay the fine, she said, she was detained and told she was being deported.
In a long Facebook post following her deportation, Magi said she was "shackled at the ankles, strip-searched, blood tested [and] forced to sleep on a concrete floor without a mattress or pillow".
Magi said she was thankful for support and media coverage from back home, without which she believes she would still be in jail.
She also said she came across a number of women in prison "whose only crime is being poor".
"Even though I am pretty traumatised by my own experience, what has affected me more are the many, many stories told to me by my fellow inmates at both the jails I 'visited'," she said.
"I will be forever heartbroken by the treatment of these inspiring and courageous women from the Philippines, India, Nigeria, Russia, Uganda, Bangladesh, Syria etc at the hands of the U.A.E. 'Justice System'."
Magi says she now plans to take some time to "de-compress" in Laos.
The Department of Foreign Affairs and Trade has released a statement about Magi's release.
"Ms Magi has been deported from Abu Dhabi," DFAT said. "We acknowledge this must have been a distressing time for Ms Magi and her family, and we welcome the fast processing of Ms Magi's case by authorities in the United Arab Emirates."
DFAT also advised travellers to visit SmartTraveller before heading to the United Arab Emirates.