Every kid has a hero, and Lilley's is Port Adelaide AFL star Jarman Impey. So last week as he walked by, Lilley had a special message for "Jars."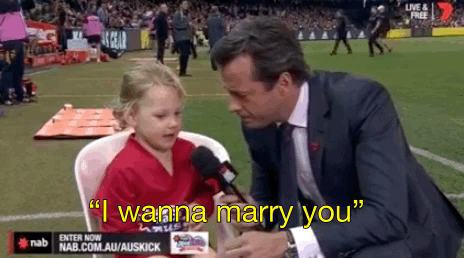 As she explained to Channel 7's Hamish McLachlan, she didn't really think she would get married to Jarman. She "just said it" on the spur of the moment. Girl, we've all been there.
But a lady can hope, and McLachlan promised to keep his fingers crossed. Sure enough, a few days later Jarman came to say hi.

The pair exchanged flowers.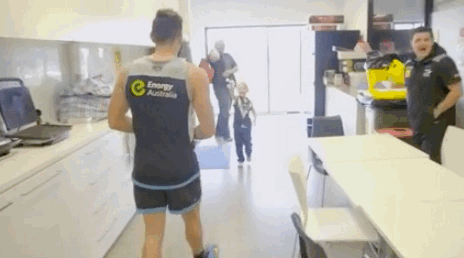 He even gave Lilley a ring, which she accepted only "as a joke" because a lady likes to keep her options open.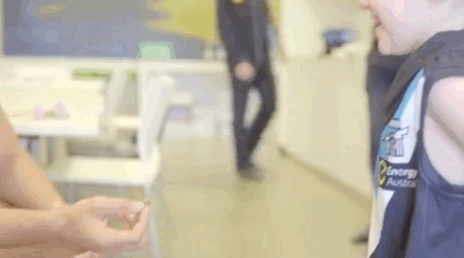 Port Adelaide says Jarman picked up the ring between training sessions.
"When Jars found out he was going to meet Lilly, he stopped in to buy that little ring on his way from training at Adelaide Oval back to weights at Alberton," the club said on its Facebook page. "He's a ripper!"
Lilley's dad Andrew thanked the club for his little girl's special day.
"Lilly is still talking about how amazing he [Jarman] is," Andrew Brown said.
Good luck to the happy couple!