Malcolm Turnbull Still Wants Australia To Be A Republic, Just Not For A While
The PM attempted to fire up the cause for a republic on Saturday night.
Prime minister Malcolm Turnbull has used a speech marking the 25th anniversary of the Australian Republican Movement to fire up the campaign for an Australian head of state.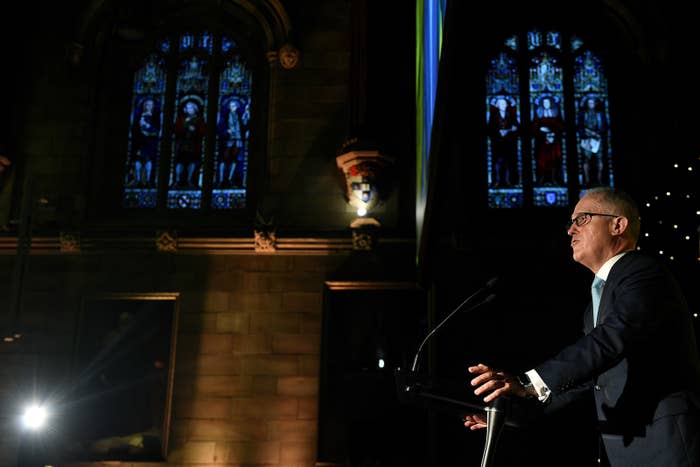 Turnbull, who led the doomed campaign for a republic during the 1999 referendum, re-affirmed his support for the cause but said it would only come after the end of Queen Elizabeth II's reign.

In a speech before 300 true believers at Sydney University on Saturday night, Turnbull warned that a republic is not inevitable, and said those who believe in it must make a strong, unifying case for change.

"History is littered with inevitable causes that never came to pass," he warned, while stating that those who support the status quo should not be ostracised.
"We do not diminish or disrespect the patriotism of those who take a different view, but we have no other motive, no other reason than love of country," he said.
"We look neither down, nor up. We look to each other with respect and admiration, and we say we are united and we are Australian. And so our head of state should be one of us."

Turnbull reflected on his failure to secure victory in 1999, saying he had learned lessons from the loss that could be used to secure victory in any future referendum.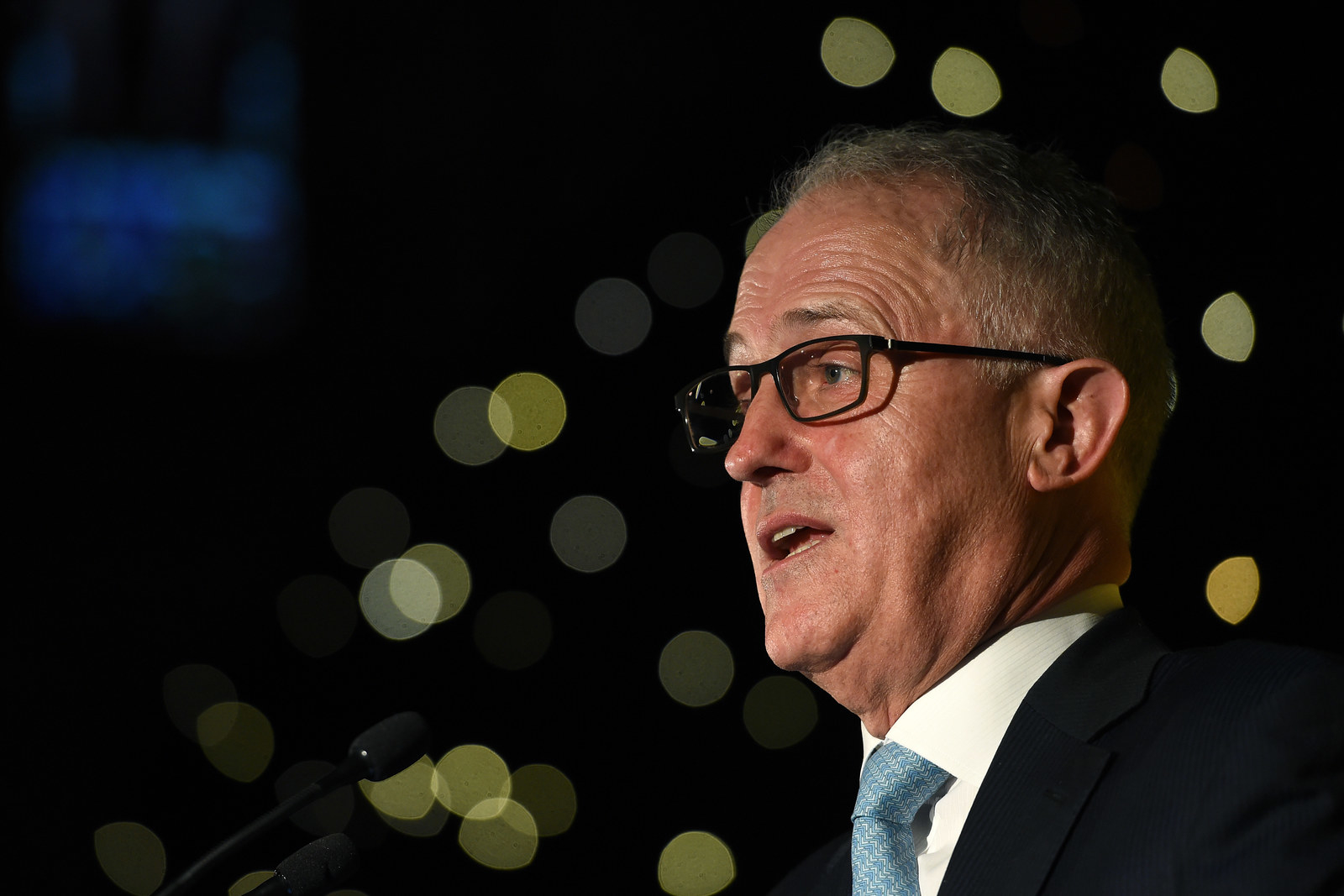 The "Yes" case in 1999 was split between those who wanted a head of state directly elected by voters and those who wanted a head of state selected by parliament.
Turnbull suggested that question could be solved by a national plebiscite to decide on a proposed model, before a referendum would be held to change the constitution.
"We need to ensure that the Australian people feel they have chosen the model to be presented," he warned. "Of course, every member of the parliament is elected, but we cannot be blind to the levels of cynicism about politics, parliaments, and governments. If anything they are greater today than they were back in 1999."
"The clear lesson [from 1999] is that you cannot succeed in any referendum — let alone one that goes to touchstone issues of national identity — if the proposal is not seen and understood by the Australian people as one over which they all have ownership."

Turnbull concluded his speech with a call to arms for believers in the republic.
"I am an Australian, I am proud to say so. Our head of state should be someone who can say the same. Our head of state should be one of us. Our president should be a resident."
"Keep the faith, advance Australia, up the republic."

Shortly after the speech, Opposition leader Bill Shorten criticised Turnbull for his speech, before offering to support any move to become a republic.