Ford was responding to a now-deleted post on the Sunrise page, which asked when women will "get the message" about taking and sending nude selfies.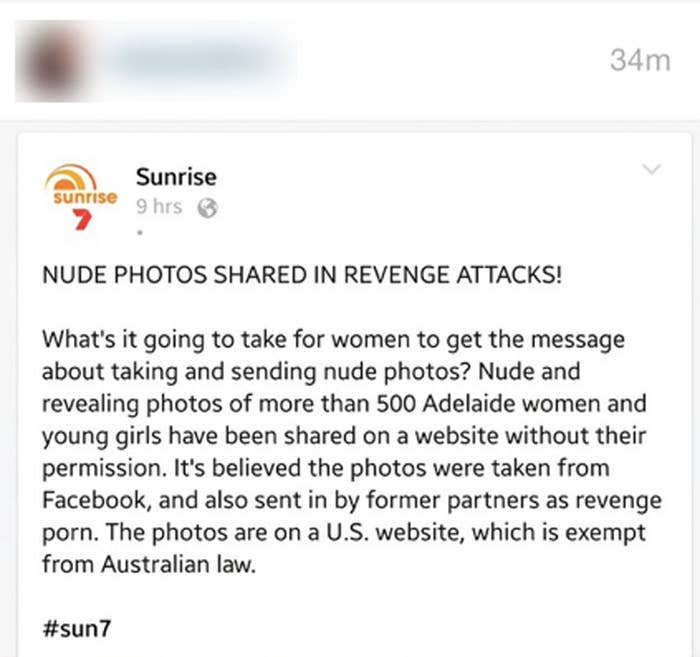 The Sunrise post came after hundreds of Adelaide women had their nude photos uploaded online.
The user who uploaded the images reportedly said they had "100+ different pics of SA [South Australian] chicks" and "you cannot do anything to stop us," The Adelaide Advertiser reports.
In a statement last night, Yahoo!7, the digital joint venture between Channel 7 and Yahoo! apologised for the offending post.
"We apologise unreservedly to anyone offended by a post that was made on the Sunrise Facebook page regarding nude photos and online security yesterday, and in particular to the victims," Yahoo!7 said in a statement.
"Whilst it was not our intention we appreciate that the wording of the post was insensitive. The post has been removed."
In the 12 hours since Ford posted the image, it has been shared almost 20,000 times and has thousands of comments, but as if to prove her point, Ford says she's been inundated with requests for nude photos.
And while the response to the post has been mixed, plenty of people have praised Ford for her words.
Speaking to BuzzFeed News, Ford said the huge reaction to the post has surprised her.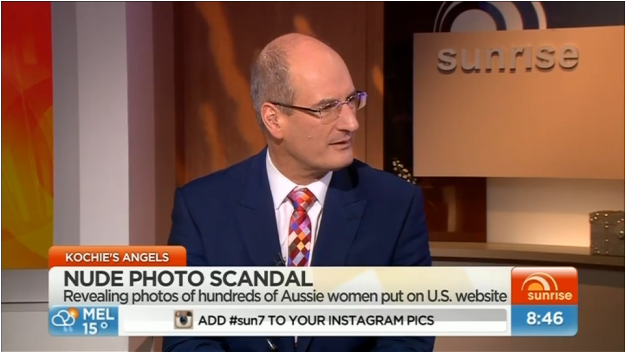 "I expected it to get a response from the people who normally engage with the page, but I had no idea just how far reaching it would be," she said.
"Yes, there have been predictably asinine comments and poorly spelt insults. But I have also received significant numbers of private messages from women and men saying that they agree and wholeheartedly support the message of the post."
"I heard from one woman whose photos were stolen and posted on the hack that started all this - if I can make one victim feel more empowered by what I've said, then it's worth all the inane comments about my gross, saggy tits and feral slut face."
Ford also hit out at claims on social media that she is an "attention seeker."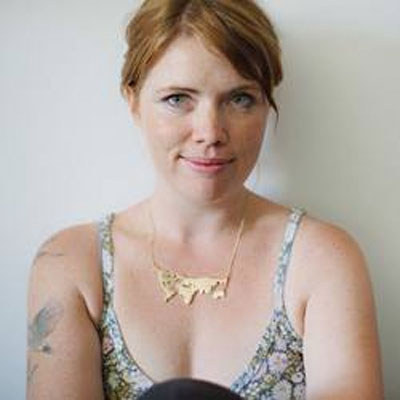 "Women aren't supposed to be in control of the kind of attention they seek and enjoy. If we're harassed on the street, we're told to accept it as a compliment and chastised for complaining."
"If we make a statement ourselves, particularly one involving our bodies, we're ridiculed for being whores, sluts and attention seekers. It just drives home to me the fact that so many people are confronted by the idea of women being autonomous beings with the right to say yes and no when they feel like it."
Sunrise is a "repulsively sexist" show that should learn from this incident, Ford says.
"I am actually deeply depressed by the fact that a segment exists called "Kochie's Angels. Australia can be so embarrassing."